2006 Top 20 Best Selling Oil Paintings List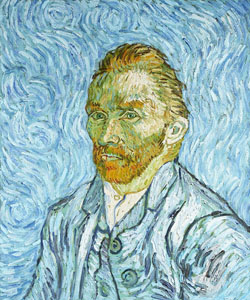 OverstockArt.com, the online leader of handmade oil paintings, has officially released its annual "Top 20 Best Sellers of the Art and Oil Painting World" ranking for 2006.
According to Amitai Sasson, VP of OverstockArt.com, the company releases its Top 20 list each year as a way of allowing customers to know which works-of-art are the "hippest, most desirable" paintings on the market – a fact, he says, many people are interested to know.
"A lot of people want to know what's selling best because it gives them an idea of what's trendy, what's hip, what's cool and what their respective peer groups are going to enjoy," he said. "This is especially true in the business world where offices have to keep up with the latest interior décor in order to maintain a sense of modern quality to impress customers and clients…a lot of business owners like to make sure they're up to speed."
By tracking sales statistics, OverstockArt.com is able to compile data allowing them to create the list.
This year's top-selling oil painting is Vincent Van Gogh's "Starry Night", followed closely by another of his masterpieces, "Café Terrace at Night". In fact, according to Sasson's statistics, Van Gogh is the top seller for his company both online and offline.
"Not surprisingly, six of the top twenty Best Sellers came from the gifted and deranged Van Gogh," he said. "The Van Gogh sales figures left all of the other artists well behind."
Ironically, art history tells us Van Gogh only sold one painting during his lifetime. But Sasson believes the Earless Impressionist has more than made up for his losses.
"He may have only sold one painting during his life," he said. "But now he is making up for it big time!"
Gustav Klimt, arguably the most praised artist of the year who's painting "Adelle Bloch Bauer I" was sold for a record-breaking $135 million this past June, made it to the top 3 on the list with his oil painting, "The Kiss". This oil and gold masterpiece is a touching and passionate work.
The second most represented artist in the top 20 is Claude Monet. Works like "Poppy Field at Argenteuil" and "Artist's Garden at Giverny" are still highly popular.
"Monet was able to capture the essence of impressionism and that seems to be as timeless as afternoon tea," Sasson said.
Pablo Picasso, who has two paintings in the top 20 with "The Dream" and "Girl before a Mirror" came in at the seventh and 12th position respectively. And Salvador Dali had one painting in the top 20 with Persistence of Memory.
"Dali's works seem to have lost ground compared to past years since the emergence of other contemporary abstract artists such as Wassily Kandinsky and Mark Rothko," Sasson said.
Rounding out the rest of the list are several post-impressionist paintings such as Cezanne's "Artist's Father Reading", Edvard Munch's "The Scream" and Edgar Degas's "The Dance Class"

For the complete list just visit http://www.overstockart.com/top20besefor.html