2007 Decorating Trends – Comfort through color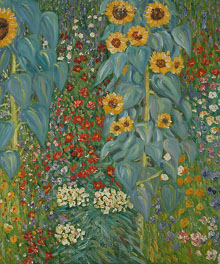 Comfort through color is the essence of a great decor. Many people are not aware of just how big of a role color plays in surrounding. The color of a room will affect a person mentally, emotionally, and physically.
This year the forecast seems to be leaning towards finding comfort and stability in unpredictable times. The environmental crisis is an issue that we cannot continue to ignore, and the design industry was one of the first to take it on board.
This year we are seeing the color forecast directly affected by earth friendly concepts. "There's more interest in organic products, yoga and Pilates, recycling, and conservation of fuel and fresh water." saya Becky Ralich Spak senior designer, Color Marketing and Design, Sherwin-Williams. Natural greens, blues, and golds are finding their way into homes as well as fashion, automobile, and web design. Think the Impressionists — Cezanne, Monet, and Manet. For this palette the forecast is colors like Naval, Inland, Sapphire, Gallant Gold, and Raindrop.
Another beautiful palette brings comfort with cultural perspective. Influences from Eastern cultures bring warmth and creative influence into our homes. Bold and rich colors like maroons, plums, and oranges may seem risky to put together, but when you look at Eastern prints and fabrics, they couldn't be a more beautiful combination.
Still not convinced? Check out Modigliani, Klimt, and Degas who all blend rich and bold to create masterpieces. The forecast for this palette are colors like Marooned, Gingery, Aurora Brown, and Fine Wine.