2007 Decorating Trends – Understated Lines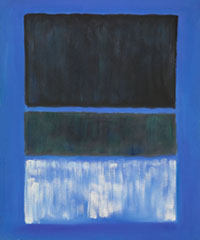 It's time for another home decor trend for 2007.
2007 will be a year of breakthroughs in many aspects, but in the decor world we are seeing a return to simplicity.
Understated lines are where it's at! Open any number of home magazines, walk into a furniture store, or just watch your favorite sitcom! Whether it be sofas, occasional tables, or patterns on rugs, designers are leaning towards simple, not-so-busy designs. I believe the roots of this trend directly correlate with the chaos that our every day lives can bring. When we are at home we want to feel relaxed and comfortable. Simplicity in your décor can and will do that for you.
Also, if you are an art enthusiast like myself, you will find Mark Rothko oil paintings a wonderful addition to your surroundings. His passionate use of color and geometrical paintings will fit perfectly in an otherwise calm and uncomplicated space.