A Rothko Painting Auctioned off by Rockefeller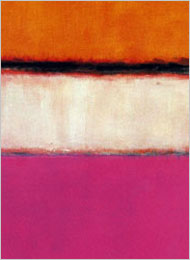 David Rockefeller, the famous philanthropist, decided to sell his first Abstract Expressionist painting, an influential work by Mark Rothko for an estimated $40 million.
With prices of Abstract Expressionist works going through the roof, Rockefeller has decided to auction off "White Center (Yellow, Pink and Lavender on Rose)," a 1950 Rothko oil painting canvas. The painting is a particularly sensuous example of Rothko's abstract work during his most important years. It will be the star of the sale at Sotheby's.
Rockefeller has owned the painting since 1960, when he bought it for less than $10,000.  Rockefeller was urged to acquire the Rothko — with its luminous horizontal bands of color – the famous Mark Rothko style. The painting is now worth 4,000 times more then he first bought it, not a bad investment…
Rockefeller doesn't really need the money, he has always been a great donator of many paintings especially for the Museum of Modern Art. Including but not limited to works by Monet, Cezanne, Gauguin and Matisse.