The Meaning of LIFE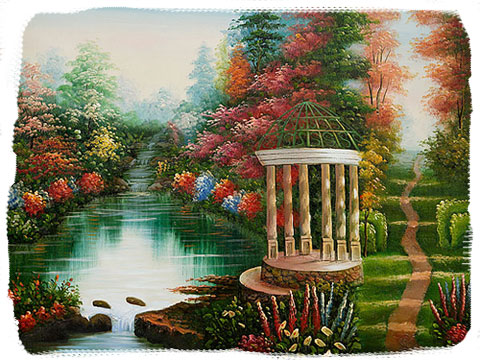 Often times, people try to figure out every aspect of LIFE. If they cannot figure out LIFE and their soul purpose on this planet, they tend to give up! Giving up on LIFE or someone you love is not a part of healthy self development and understanding.
I've known of people who refuse to give up on LIFE. Artist Thomas Kinkaid "Garden of Prayer" is an excellent reminder of Gods beautiful earth. This oil painting on canvas is one of the best garden scene's you will find to decorate any room of your home.
Take time and put yourself in Kinkaid's setting of quietness, trees, shrubs, flowers, stream and steps that make you feel you are walking towards heaven. Remove yourself from your cell phones and TVs and embrace LIFE.