Art to Inspire Your Passion
Art to inspire your passion has been talked about long before now. During the pandemic, many people found they had more time to pursue passion projects in areas of interest to them. They were able to practice art and music, improve their dance abilities, and become masters in the kitchen. It is predicted that many people will leave their current jobs to follow their passions into new careers. To support that, we here at overstockArt.com have compiled a few art pieces that might act as inspiration for your new passions. Perhaps they will give you support on your new path.
Art to Inspire Your Passion of Painting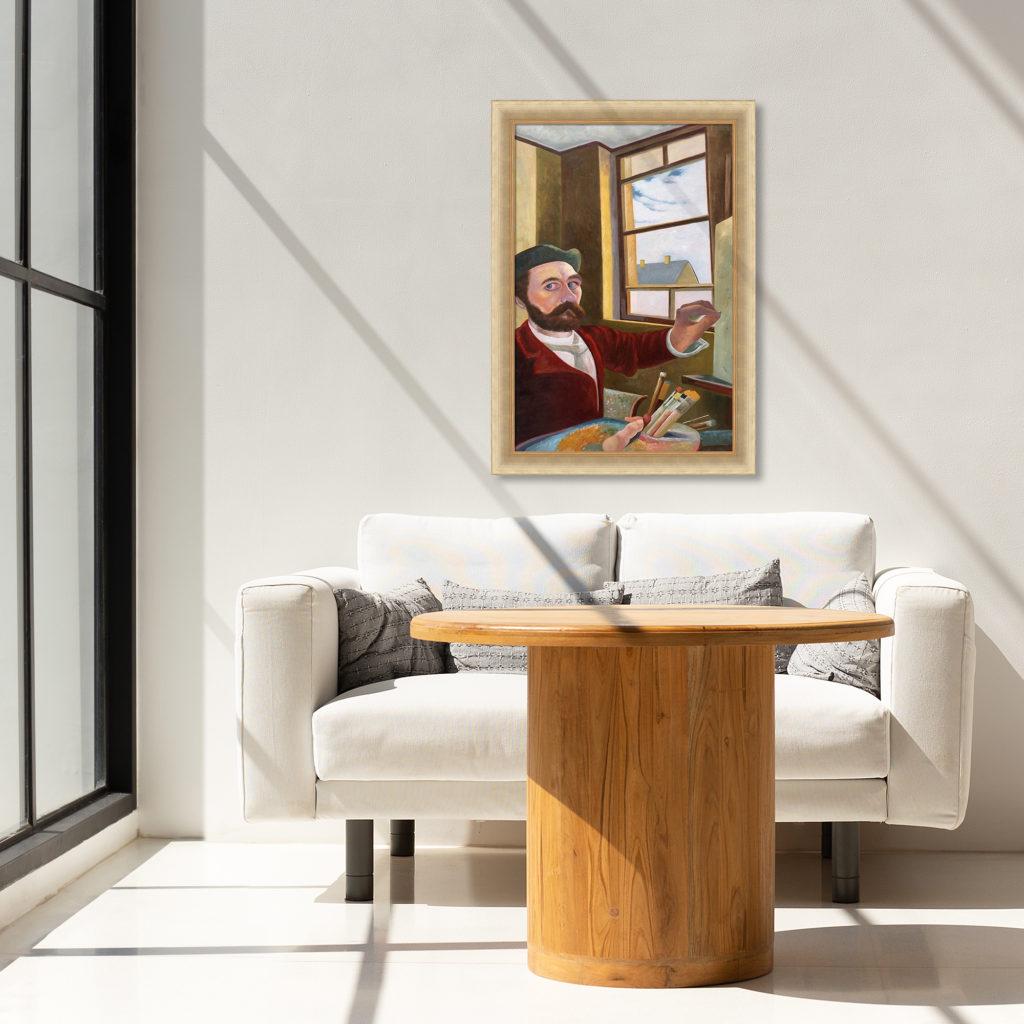 Tivadar Kosztka Csontvary's Self Portrait is a great example of the artist's training and skill. The artist began as a pharmacist but turned to paint when he said he heard a voice telling him he would be greater than Raphael. Perhaps this Hungarian artist will inspire you to pursue a new life filled with painting and passion.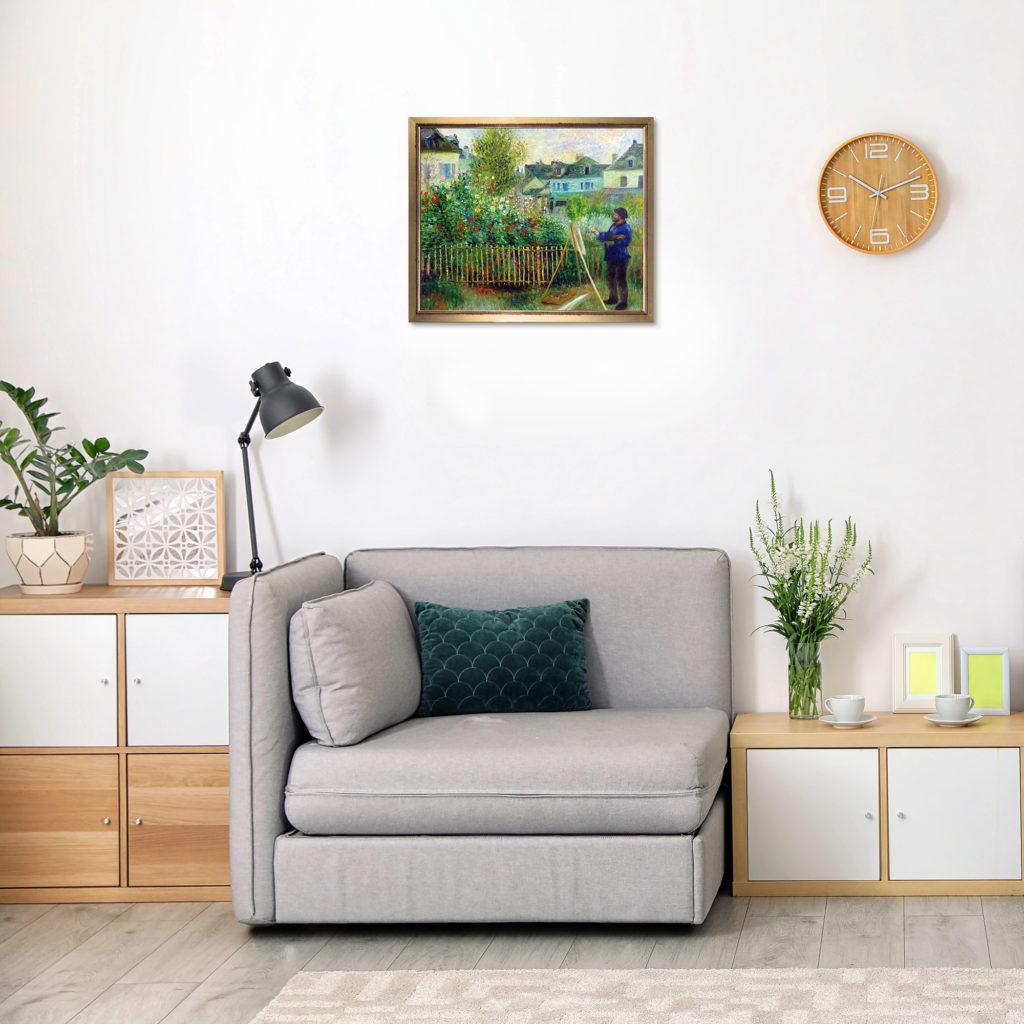 Pierre-Auguste Renoir was a great admirer of his fellow artist, Claude Monet, and that admiration is captured in Monet Painting in his Garden at Argenteuil. These gardens were a great inspiration to Monet and were featured in a series of some of his best works. Renoir wanted to show the artist working in his element and the joy that is brought. This piece might look perfect in your own new workspace.
Gardening

Farm Garden with Sunflowers is one of the beautiful landscape pieces by the symbolist painter, Gustav Klimt. Better known for some of his more complex portraits, this piece still showcases his unique style. The rich colors and layering give the flowers a vibrant personality. Let your imagination run wild with this as the inspiration for your own garden dreams.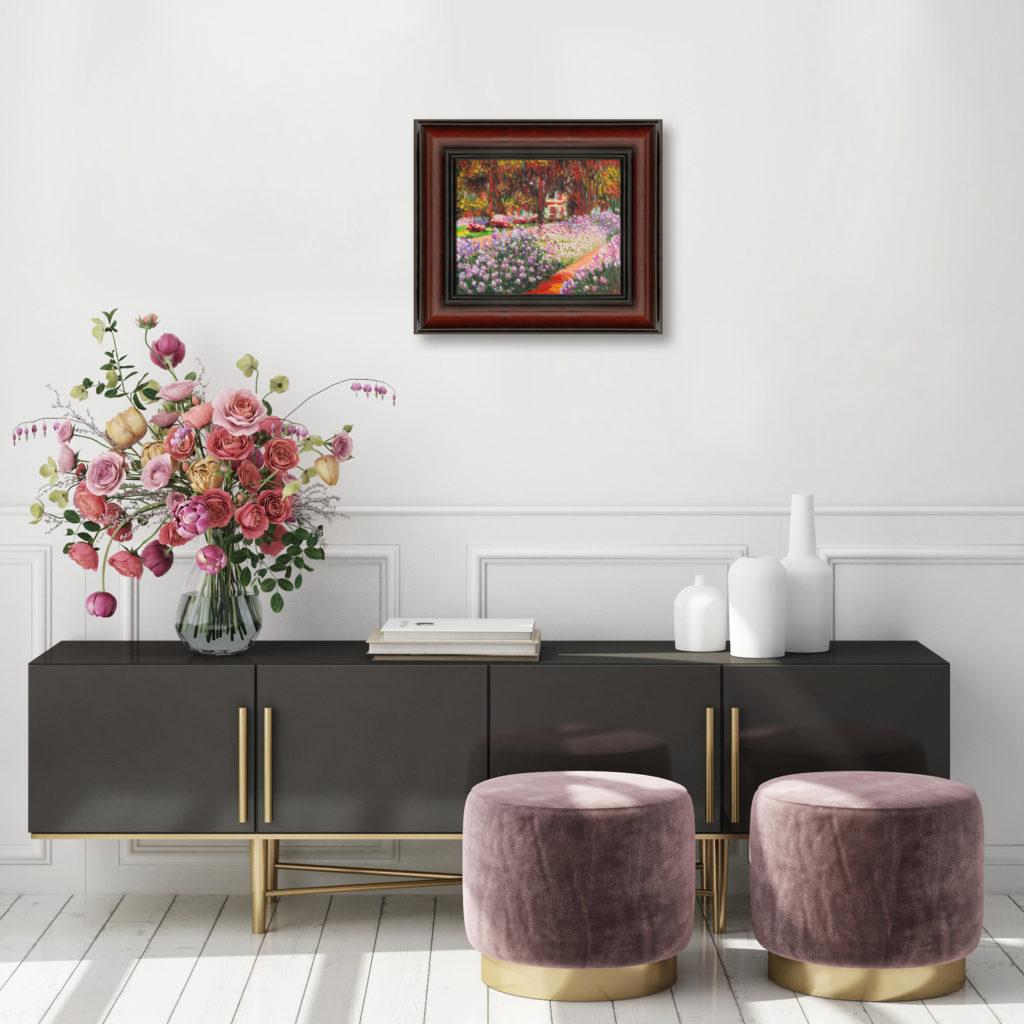 One of Claude Monet's favorite subjects is depicted in Artist's Garden at Giverny. Monet spent many hours enjoying the beautiful scene among the flowers. He tried to capture the way the light changed the look of the garden during different times of the day or from different angles. His passion for the blooms comes across in the use of colors and brushstrokes he used to create the piece. Let his passion give you something to look at when planning your own garden paradise.
Dancing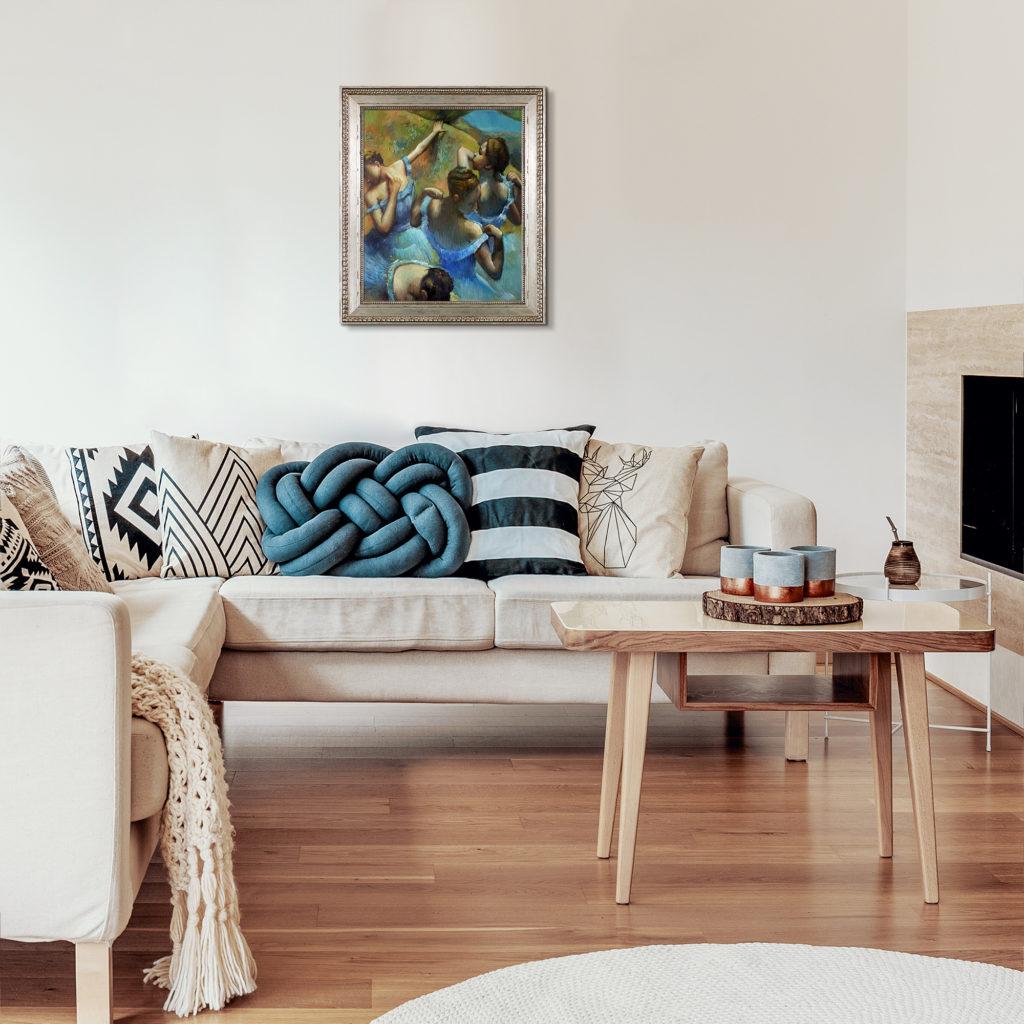 Edgar Degas painted many scenes of dancers in the French ballet, including Blue Dancers.  It is a wonderful example of how the artist was able to capture the emotions of dancers as they were practicing their craft. Their energy is almost palpable as they wait to take the stage. Share in this intimate moment by purchasing the painting for your own home studio.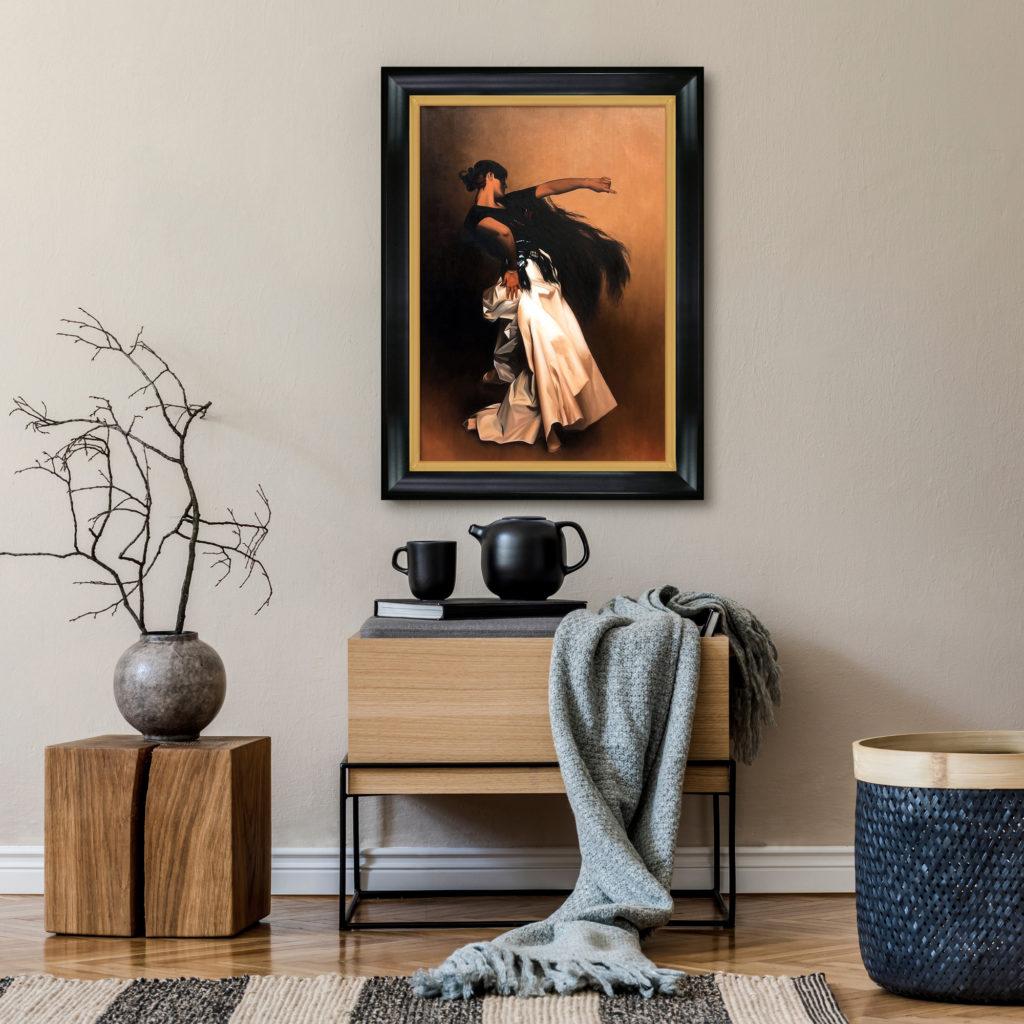 Study for a Spanish Dancer by John Singer Sargent gives us a more individualized view of the art of dance. The subject is a singular woman, enjoying the movement to the music, with only the viewer as the audience. The American artist chooses not to reveal the expression on the woman's face but expresses her emotions through the play of light across the scene. Let this private dancer contribute to your own growth in a new art by watching her from the comfort of your home.
Music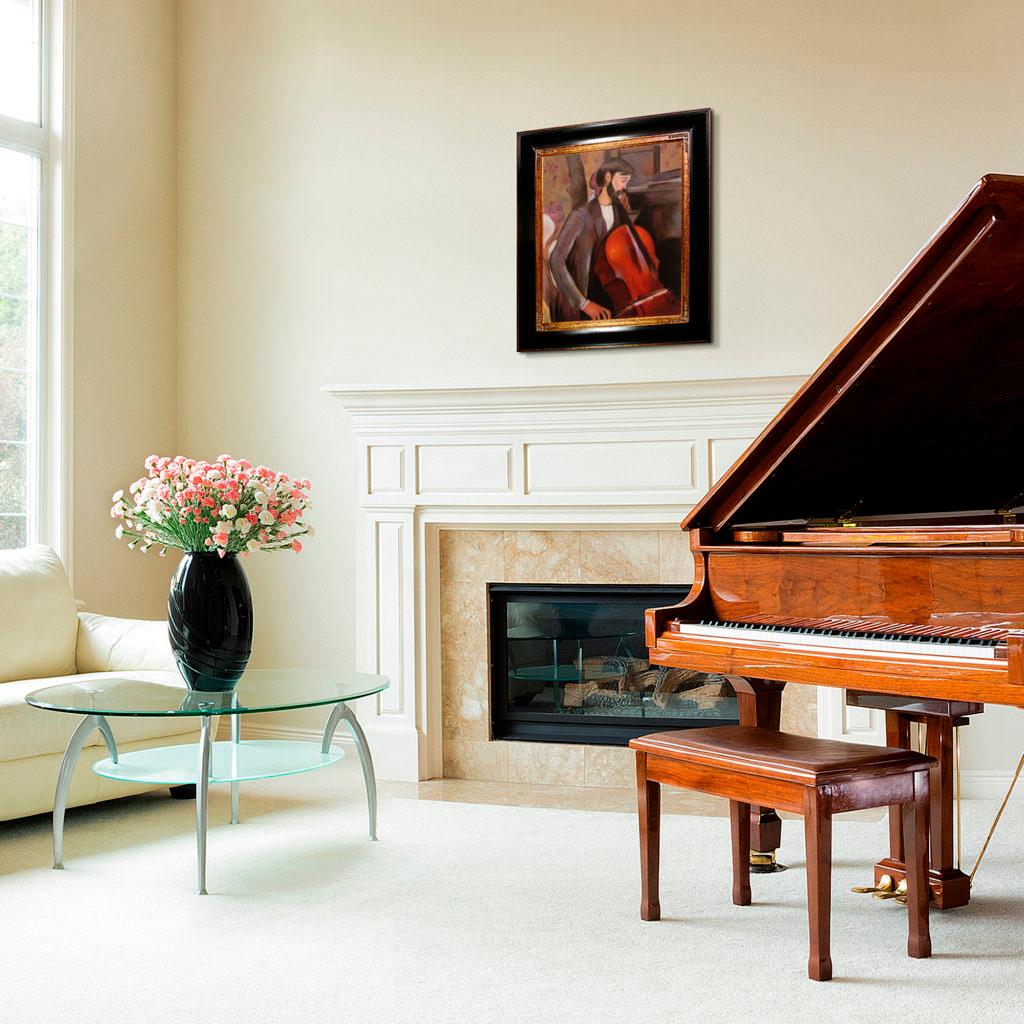 The Cellist by Amedeo Modigliani displays a unique level of emotion, intimacy, and passion. As we watch the man play his instrument, we can see the intensity in his expression and closed eyes. The artist's use of highlights and shading add depth and movement to the portrait. Try to see if you might be able to hear the music he plays if you watch it closely.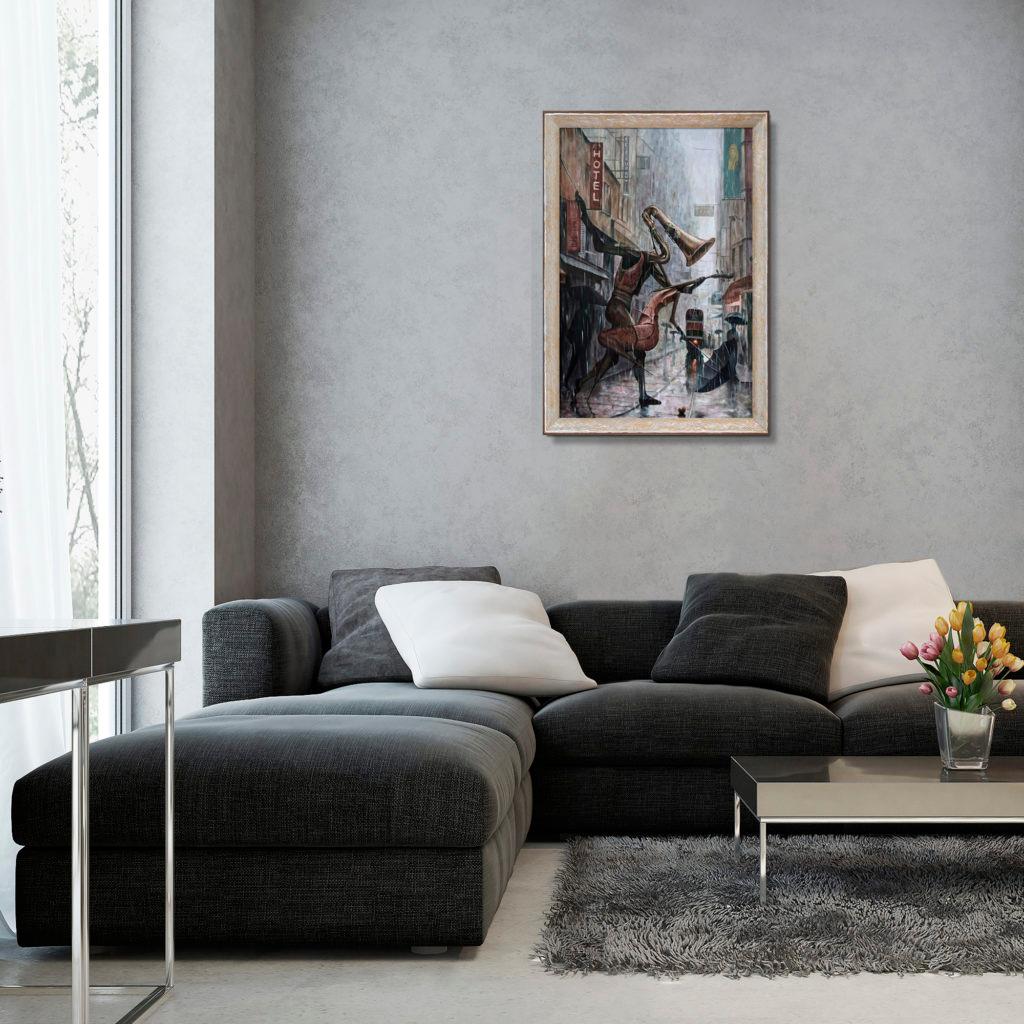 Often transforming the mundane into the surreal, Adrian Borda once again delights us with Life is a Dance in the Rain Instrumental. The subjects are a pair of musical instruments that have come to life. Borda is able to capture creative elements perfectly, making this unbelievable scene feel possible. Let it bring a little bit of magic into your own home as you practice.
Perhaps your passion still remains a hobby or perhaps you are taking the first steps into transforming it into a career. Our staff at overstockArt.com was able to turn our passion for art into a thriving business. We hope that one of these pieces might give you the encouragement to follow your passion in whatever direction you want to go.