Choosing the right wall decor for your home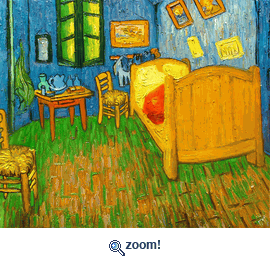 Designing your wall decor is not a simple task, you can't just pick out random items to fill up your space, it has to match your style and your current home décor.
Wall decor is a must, no room will be complete without it. So, how do you choose what wall decor is right for you? Here are a few tips to help you get started:
First, match the wall decor to the size of your wall. This is a fundamental step in picking the right wall decor for your home, you first must decide what fits the empty walls that you want to decorate and stylized. So take out a meter stick and measure what would best fit your walls.
Second, decide on a theme or continue your existing design. Your style needs to be consistent, your areas need to have specific looks and your wall decor should match. If you love classic decor but decide to decorate with contemporary art pieces then it will clash. Just remember to extend your style and not replace it from room to room.
Third, each room has a purpose, keep that in mind. You should respect the function of the room as you decorate. For the bedroom use more soothing, relaxing color oil paintings. For living room or home office use more lively artworks that encourage creativity and discussion.
Fourth, embrace change. It is important to change your décor around as seasons and décor trends turn, it just keeps your home from becoming dull and out of date. Done are the days where the same painting hangs for eternity, it feels good to change the decor around and renew corners of your home with magnificent art. As you change as a person your personal taste changes and so does decor. So keep up with the times and your personal taste and change stuff around. It will make your home look updated and more of your own.
Wall décor is not just about art. It is also about the color of the walls and the way you integrate shelves, book cases and mirrors. Every one of these items has specific functions and should be incorporated into the wall décor scheme. Just remember to keep your wall décor from becoming dull and uninteresting.
No room is complete without wall art, even with the most minimalist style you still need something to draw attention to the entire room. Whether you simply want to paint, or embrace your wall with high-end oil paintings, the possibilities are endless. You need wall art. It helps complete your living space, making your home seem…well, like a home.