Claude Monet London House of Parliament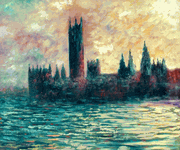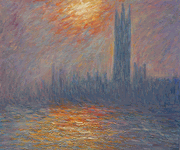 Claude Monet traveled Europe and made it to London in 1902-03. During his stay in London Claude Monet painted a series of paintings of the British Parliament.
The paintings have all the same size and viewpoint, from Monet's window overlooking the Thames. They are however painted at different times of the day and at different weather circumstances.