Decorating with Books and Oil Paintings
"A room without books is like a body without a soul"
Cicero, Roman Philosopher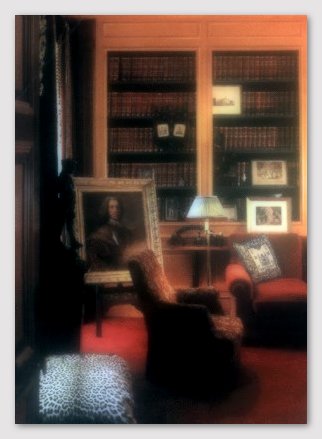 I recently read a good article on wave magazine about incorporating books into home décor.
There are special book décor professionals that help you buy and decorate with books. Try and decorate with your own collection before you buy hundreds of leather bound decor-only titles. Books shape our lives and ideas. They remind us and open our eyes to new worlds and thoughts. Your books tell your story, and incorporating books into your décor help tell your visitors who you are and what you love.
Here are some additional tips to help incorporate books with wall décor. Design ideas that can add sheik to a bland library.
Traditional Library
If it's the look of a formal, traditional library you seek, Leni Leth, professional book decorator, recommends placing books with the spine facing out and titles facing the same direction. When storing books vertically (the traditional side-by-side way), try to place books of similar height and colors together.
I have decorated my traditional library with a series of still life artworks that complete the professional, inspiring feel to the room.
For a more intricate design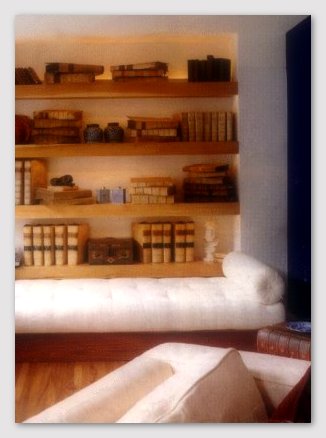 Decorating experts Jennifer and Kitty O'Neil suggest grouping books by subject so they're easy to find. To break up the rhythm of the books on the shelves, turn a stack on its side occasionally. This creates a niche effect, so you can use the horizontal stack as a riser for an "objet d'art".
Arrange your books according to your wall décor. For books about travel, place paintings of famous city scenes. For books about nature, place a landscape or paintings of animals. For cookbooks, incorporate cuisine oil paintings etc… this will help create the special niche effect.
Let me know if you found an interesting way to incorporate your wall decor and your book collection!