Edgar Degas and Dancing with the Stars
Dancing With The Stars, Black Swan, High School Musical, Glee. What do all of these movies and television shows have in common? Dance, of course! Dance of all types has been in the movie public gestalt for years:
In the 1950s: Singin' In The Rain
In the 1960s: West Side Story
In the 1970s: Saturday Night Fever and Grease
(yes, both featuring ex-Sweat Hog, John Travolta)
In the 1980 (probably the most dancing of all decades):
White Nights – featuring two of the greatest dancers of all time: Mikhail Baryshnikov (Ballet) and Gregory Hines (tap)
Flashdance
Footloose
Dirty Dancing
In the 1990s: Strictly Ballroom
In the 2000s: Billy Elliott (2000)
The Company (2003)
Black Swan (2010)
(Interestingly enough, these three are all ballet movies)
The popularity of Dancing With the Stars has ignited the public's imagination in all sorts of dance for the last 14 years! Yes, that's right for nearly a decade and a half, Dancing With the Stars has showcased previously-non-dancing celebs every week. Sports and soap stars, actors, talk show hosts, grown-up child stars, reality show personalities, pop culture heroes, any and all types of celebrities are tapped for the competition.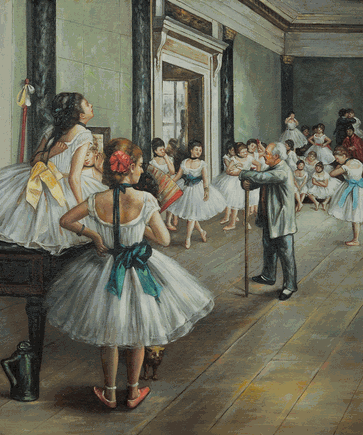 With grace or clumsiness, with success or failure, we watch in fascination at the exploits of some of these dancers. Some are surprises, showing more talent than we expect. The rest? Sent home packing, costumes – and shoes – retired.
Is it a talent competition or popularity contest? Bits of both. But it's fun. It gives viewers a chance to see some of their favorite celebrities perform intricate dance moves, changing the type, from week-to-week. Make no mistake. Dance isn't easy. Physically grueling, dancers need to be in top shape, developing stamina and strength and mental muscle, to deliver top performances in a competition weekly.
Especially if the contestants have had little-to-no experience in dance!
It's no wonder, then, when Black Swan was nominated for multiple Academy Awards, with Natalie Portman winning for best actress, bringing ballet back into focus. Definitely a different style than the Dancing With the Stars, it's still a study in discipline and madness.
Dancers – especially ballet dancers – were favorite subjects of painters.
One of the founders of Impressionism, Edgar Degas, was fascinated by ballet and ballerinas. His paintings: Star Dancer (On Stage), Dancer Making Points and The Dance Class are classical studies in beauty and form. Degas captured solitary snapshots of dancers, but also gave the viewer a glimpse of a dancer's backstage life. Although we as a public love to see the performance, we are equally fascinated with the behind-the-scenes drama – voyeurs in the process of art. In Degas' age, life – and people – were no different!
Edgar Degas' visions of the ballet are still as beautiful and captivating today as they were in the 19th century.