Edvard Munch the Movie, now on DVD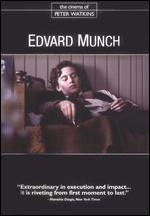 Edvard Munch, the Norwegian National Expressionist painter, left an impression on the art world. In 1976, More than 30 years after his death, a film was created about his life and his art. The movie has been digitally re-mastered to high definition, so you can also own it on DVD.
Recreated against a background of very authentic – feeling 19th century Oslo, this is a long and amazing biography about the life of the Norwegian expressionist painter. With a cast made up entirely of non – professionals, director Peter Watkins reveals to us the internal world of a true Expressionist artist. A tortured soul of the artist as he is engulfed with lunacy, it is truly amazing to see the internal world of the genius artist materialize onto the canvas.
"The film is one of the few ever to dramatize successfully the sensitivity, the profound emotional chaos and the discipline that occasionally combine to produce the special molecular structure of a major artist." – Vincent Canby, New York Times 1976.