Fall and Winter Trends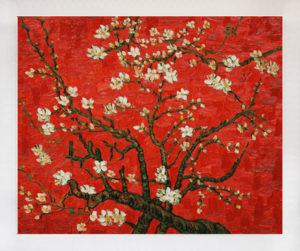 Fall has always been a simple holiday to decorate for – gather vibrant red and yelow-gold leaves from the backyard, tie the individual leaves to some hemp thread and string over doorways or across a mantel. Winter is a bit complicated with such holidays as Christmas, Hanukkah, and Yule to decorate for, and shoppers base decorations around these religious holidays.
There's something even more magical about decorations taken from nature and handmade than the garlands gotten from craft stores or using cotton balls for snow in the winter above the fireplace. Some aspects about the holidays never change – garlands, wreathes, or statues of Santa. However, there are some things you can do to shake up your holiday decorations.
Forget the fake. Fake decorations tend to pile up and one home begins to look like another.
Use Nature.  Gather pine cones and leaves from a walk. You can create your own wreathes or tree decorations. After you carve your pumpkin, make pumpkin pie!
Go bright and bold. This season looks toward making colors pop. Emphasize the colors of fall and winter with simple decorations – such as a new painting, pillow, or a few candles. Light blues are especially popular for winter this year.
Consider alternative shopping. Forgoe the craft, Halloween, and holiday themed stores. Consider shopping online where artists, jewelry makers, clothing designers, and more gather to create handmade and unique gifts not only for you, but for your home! Add a painting to your seasonal decor from overstockArt.com!
Forget Themes. Leave it for your daughter's wedding. This season looks away from theme and celebrates the "if you like it, find a place for it" as design shifts toward the unexpected. Have you ever felt like you walked into your aunt's house to only feel like you were holiday shopping again? Too much can overwhelm.
Choose a focal point. If you have a love for themes, choose a central location for it. Most decorations focus on table top decorations–pumpkin pie on Thanksgiving, lanterns, cobwebs, and candy on Halloween, and snow and chill during winter. Consider making the table top your focal point, as family gathers and shares the holiday season together.
Repurpose. Artists have been doing it for years. From Duchamp to Picasso's assemblage collages, don't be afraid to take apart some old decorations or recycle unused figurines. You'll either get great decorations or handy gifts for unexpected situations. Remember popcorn wreathes for the tree? 
Go Green. For a season that is known for browns and whites in nature, the decorations favor reds and a lot of green. Take it to an environmental level and use the season to make small changes in your home to spruce up the look and cut costs while saving the environment.
Shiny and Metallic? For some reason, consumers gravitating towards metallic wall art this year. Sconces with a metallic finish will set the mood for your home. Choose a new frame to go with those bright and bold colors, or invest in metal sculptures.
Personalize your decorations. A new look may fall flat on the senses unless you have a love for what you are creating. Take photos of the family and create decorations. Choose decorations and gifts which inspire childhood memories.
These ten suggestions will get you started on innovative ideas to shake up your holiday season. This fall and winter calls for your unique touch!