Flowers that Last Forever – The History of Mother's Day
Mother's Day dates back centuries. Celebration of the mother figure in the form of goddesses – especially the Earth goddesses such as the Egyptian Isis, the Roman Cybele, and the Greek Rhea – were paid special homage in thanks of bringing the Earth back to life every Spring (in the form of flowers).
In other forms and in other countries, Mother's Day was celebrated. For example, in 1600s England, on the fourth Sunday of Lent, it was decreed that "Mothering Sunday" be held in honor of mothers of all classes, and so families could gather without stress. It also meant that a one-day reprieve from fasting (during Lent) was given to families, so mothers could celebrate with their children in a large feast.
Julia Ward Howe (born 1819), a New York city-bred poet and activist in the suffrage and abolitionist movements, was the woman who sowed the seeds of Mother's Day in the United States. It was Howe who, during a visit to a Union army encampment during the Civil War, heard soldiers singing, "Jim Brown's Body." This inspired her to write a poem that went along to the music. This poem was published as the "Battle Hymn of the Republic," becoming the patriotic anthem of the Union army – and one that lives on today. In 1870, it was Howe who introduced the "Mother's Day Proclamation" in honor of mothers and women everywhere – an outgrowth of her involvement in the Suffragist movement as a leading voice in the earliest of Women's Rights Movements.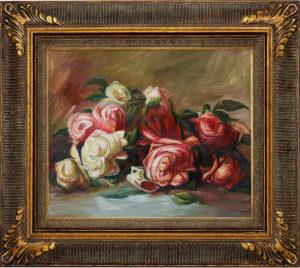 Although the holiday she wanted failing, Howe had planted the idea of a Mother's Day that took root and blossomed into the Mother's Day known today throughout the world. Anna Reeves Jarvis, who leads a West Virginian woman's group, decided to celebrate a form of Howe's holiday, a day where war-divided families could come together: and Mother's Friendship Day was born. Upon her death, her daughter, Anna M. Jarvis, campaigned for a day dedicated to mothers and to peace. On May 10, 1908, the first official Mother's Day was adopted and celebrated by Andrew's Methodist Church in West Virginia, and by a church in Philadelphia, Pennsylvania. Two carnations – Anna Jarvis' favorite flower – were given out to every mother.
Today, white carnations are given to honor deceased Mothers, while pink or red carnations honor those Mothers who are still alive.
Today, over 75 countries around the world celebrate Mother's Day on the same day as the United States, while many more have Mother's Day celebrations on different days throughout the year.
Flowers are the most popular Mother's Day gift (inspired by the ancient goddess celebrations and the precursor gifts of honor incarnations), followed by chocolates and jewelry, and accompanied by cards. In fact, Mother's Day is the second most popular gift-giving holiday behind Christmas!
But flowers fade. Instead, preserved beauty can be given to mothers as a symbol of honor, respect, and love in exquisite artwork. Pairing paintings of roses, tulips, and a mixed bouquet of flowers such as irises, daisies, and poppies, can elevate Mom's senses: the fragrance of flowers coupled with the never-ending beauty of eternally-preserved floral art.