Free Access to Museums in Paris?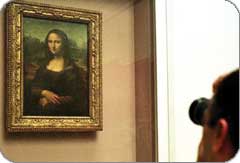 France's prime minister announced Tuesday that free access would be tested at a sampling of museums in Paris and other towns.
Francois Fillon, current Prime Minister of France, did not name any museums, but did say that he wants to make art more accessible for all to enjoy and learn. Fillon noted that several other European nations have made similar strides in the last few years.
"Access to our artistic heritage should be truly democratized," Fillon said in his recent speech at the parliament.
The Louvre, France's most famous museum and home to the Mona Lisa, currently charges standard admission of $12.
Fillon also said he wants young people to get a "culture passport" valid nationwide to give them easy access to cultural sites.
I think that would be amazing for the citizens of France and that would make Paris an even greater tourist attraction. I wonder if it would be possible to purchsae the "culture passport", that would be a really great thing to have!
However, I wouldn't wait for this law to be passed. It might take several years… nevertheless, if you are situated or plan on visiting Paris, go see the Mona Lisa, it is a wonderful experience that's definitely worth the twelve bucks!