Mary Cassatt: A 19th Century Master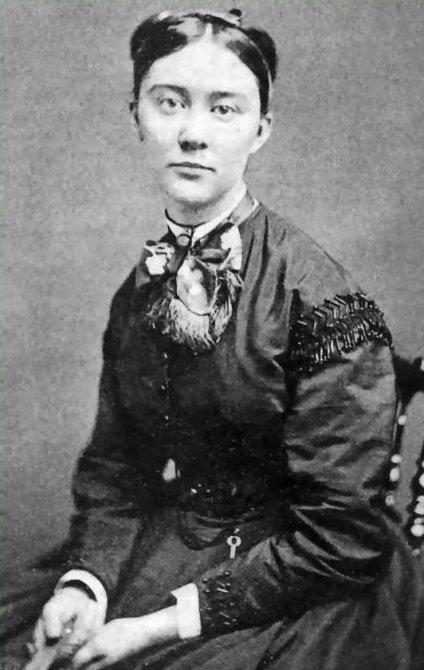 Mary Cassatt was an American expatriate who lived most of her life in France. She was born in Pennsylvania in 1844. Her father was a stockbroker and land speculator, and her mother came from a banking family. She is one of the three great women impressionists, including Marie Bracquemond and Berthe Morisot. She was determined to succeed despite the hurdles society set in front of her because of her gender.
Early Career
At fifteen, Cassatt studied at the Pennsylvania Academy of Fine Arts in Philadelphia, but the bohemian attitude of the male students and patronizing teachers prompted her to leave. She was banned from using live models, being a woman, and only using casts or paint still lifes. Her father did not support her dreams and refused to help her financially with art supplies. Cassatt traveled to Paris with her mother, determined to gain a true mastery of art.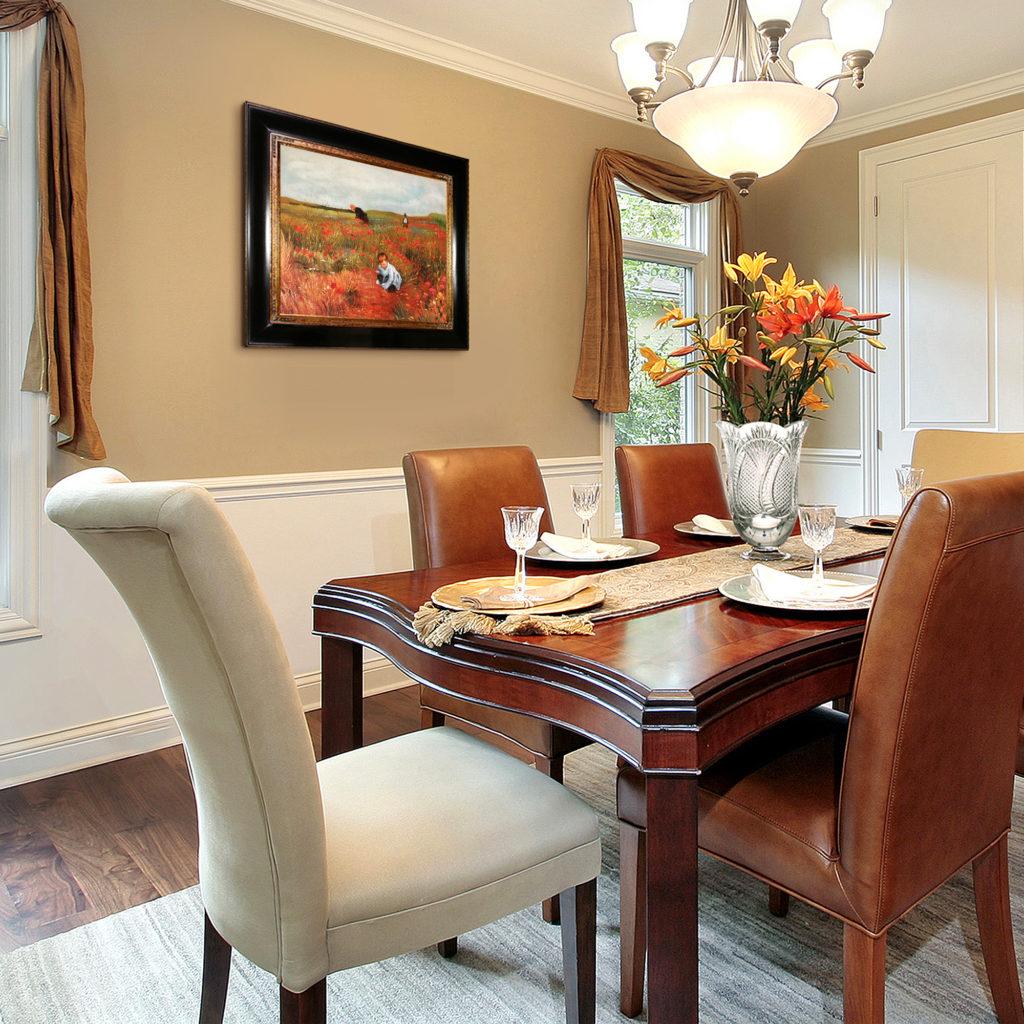 Life in France
Cassatt moved to France permanently in 1874. Before that, in 1865, she took her first trip to Europe, where she would remain for the next four years, traveling and studying in Paris, Rome, and Madrid. She took private lessons from leading academic painters and copied works of the Old Masters. In 1868, her painting A Mandolin Player became her first work to be accepted by the Paris Salon, the official art exhibition of the Académie des Beaux-Arts. The Franco-Prussian war would interrupt Cassatt's time in France, and she returned home in 1870. The great Chicago fire of 1871 destroyed much of her artwork while she was there trying to sell. She returns to Europe the next year and travels until settling in Paris in June 1874.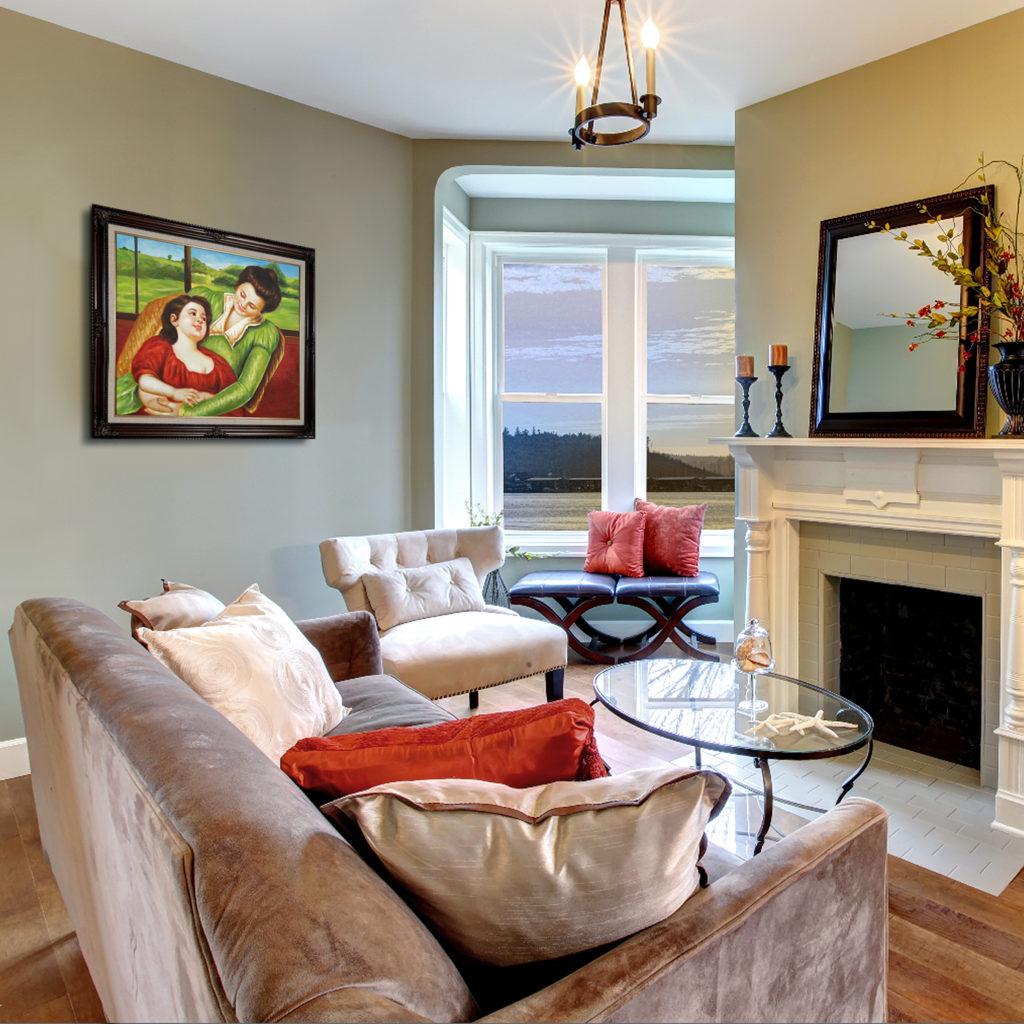 Mary Cassatt was never outwardly political; however, her artwork reflects her ideals of feminism and women's equality. She was the perfect example of the "New Woman" of the 19th century, a successful and educated woman who never married. In 1886, Cassatt provided two paintings for the first Impressionist exhibition in the US, organized by art dealer Paul Durand-Ruel. These were some of the first works of this type in America and the first from a woman artist. This leading lady had such great skill, her mentor and friend Degas was taken aback by her. When she exhibited Young Woman Picking Fruit, Degas told her that no woman had the right to draw like that.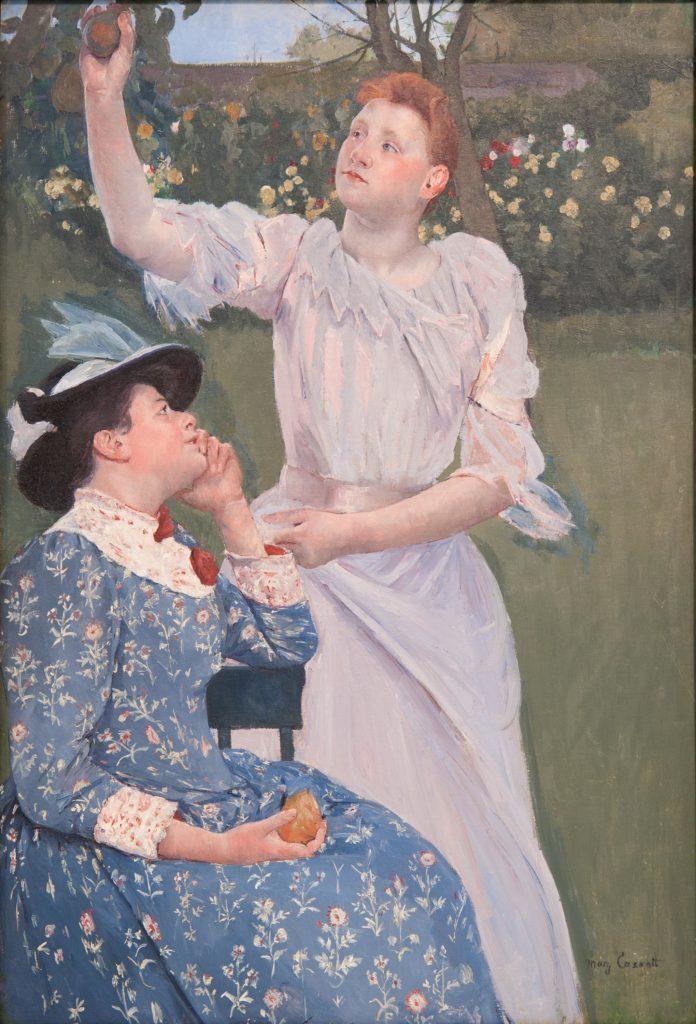 A Painter and A Business Woman
Cassatt was an acquisitions advisor to wealthy American collectors, and she formed some of the most important collections of impressionist art in America. She was instrumental in shaping the Havemeyer collection, most of which is now in the Metropolitan Museum. Cassatt purchased Château de Beaufresne north of Paris. On the grounds, there was a pond and mill house, which she used as a studio. Unlike other impressionists, Cassatt rarely painted outdoors. Her paintings of ducks and women and children boating on the pond at Beaufresne are an exception. Summer is one of Cassatt's most truly impressionistic paintings.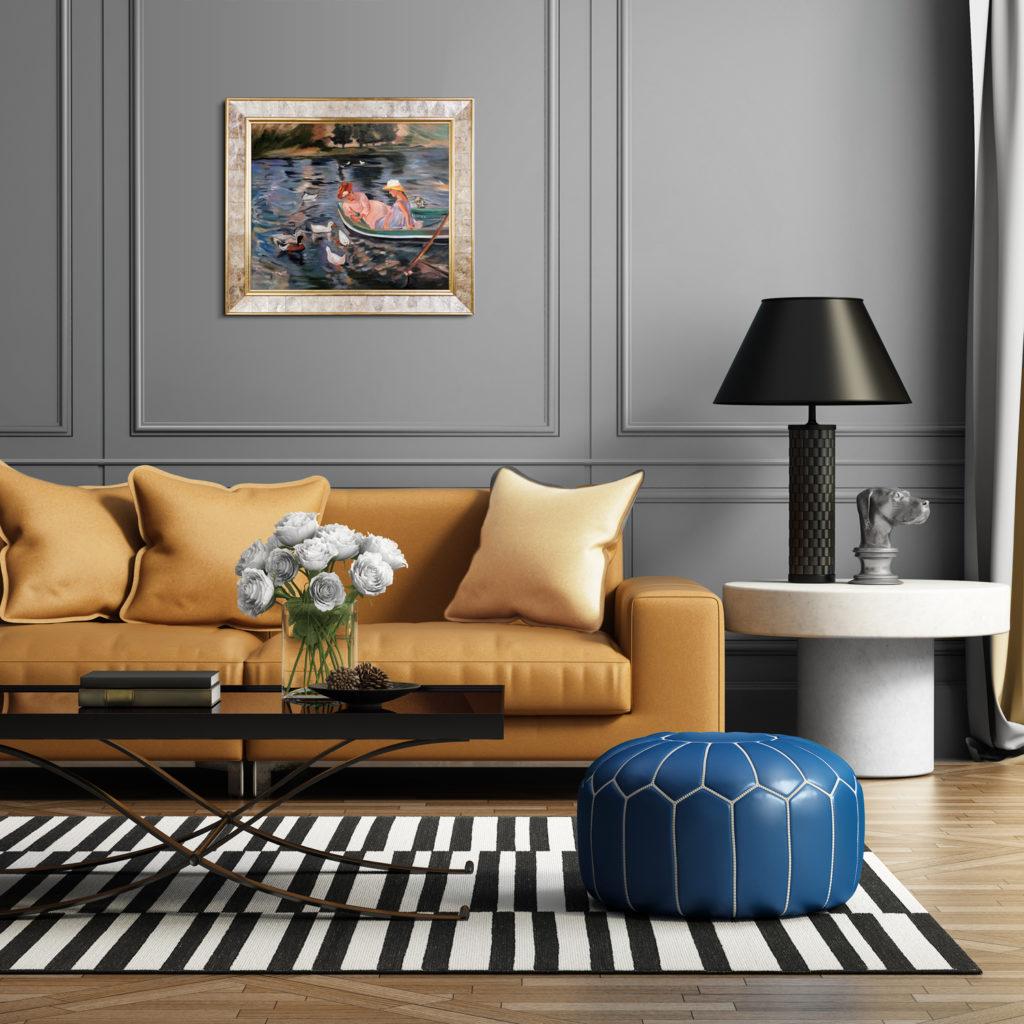 A Change in Style
In 1890 an exhibition of Japanese woodblock prints known as ukiyo-e, or "pictures of the floating world," came to France. Cassatt wanted to achieve the same effect, but with western techniques. Her style later evolved, and she moved away from Impressionism to a simpler, more straightforward approach, like in Woman Bathing (La Toilette).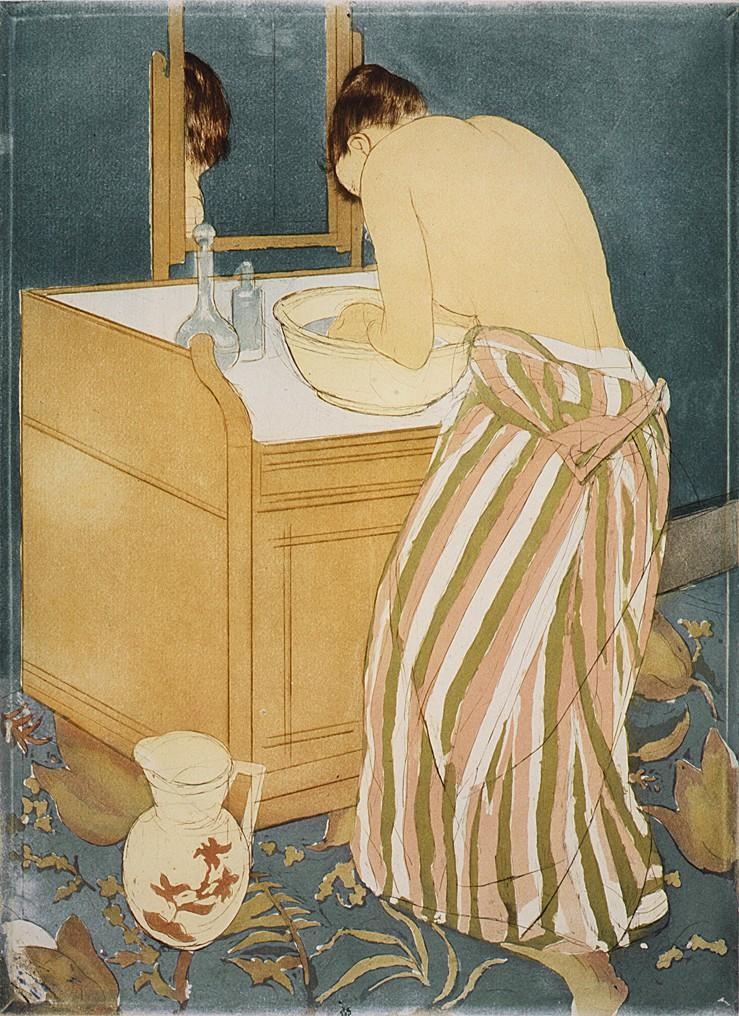 Cassatt left a lasting legacy in America and France. She was awarded the Légion d'honneur in 1904 for her services to art. Cassatt's paintings have sold for as much as $4 million at auction houses. A public garden in Paris is named 'Jardin Mary Cassatt' in her memory. Find beautiful oil painting reproductions of Cassatt's works at overstockArt.com.