New Update Keeps overstockArt.com's Mobile Apps on the Cutting-Edge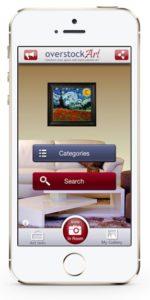 overstockArt.com has once again reaffirmed their dedication to bringing their popular online gallery to mobile devices everywhere. Their mobile apps for iPhone and iPad have been newly updated to version 6.7, complete with fresh features and fixes.
After downloading it for free from the iTunes App Store, users can browse all of overstockArt.com's handmade oil paintings at their convenience. If something catches their eye, they can curate their own personal galleries and even share them with others via Facebook or email.
If none of their 10,000+ paintings feel quite right, users can even upload their own images for transformation into a painting by an artist's hand. The "Turn Photos into Art" service lets you import your own images for meticulous reproduction by a skilled artist.
Any of overstockArt.com's collection can be envisioned on the user's wall, thanks to their "View in a Room" augmented reality feature. CEO David Sasson said, "We were driven to improve our customer's experience on these two devices and build apps that will allow our audience to lean back and browse, decorate, and shop with ease for our art."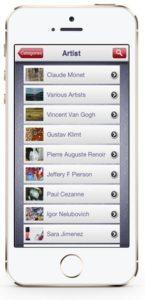 New artists have been added in the update and the online retailer's entire collection now updates in real-time. Many of the images in the galleries have been upgraded for an improved viewing experience. Organized by artist, subject, style, and size, the apps make it easy to find exactly what you're looking for.
It's easy to see why Sasson says that overstockArt.com is "continuing to create ways to make shopping for our art a unique, personalized, and easy process." To learn more about the retailer's mobile offerings, head over to their Mobile App Center.