Oil Paintings to Add a Touch of Class to the Hospitality Industry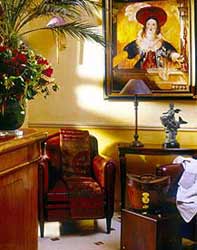 In the last few years there has been a shift in the Hospitality Industry, Hotels are being judged by the quality of their wall décor not just the size of their pools. The walls of the industry are going through a face-lift, don't be left behind.
Everything since the year 2000 has been about class and style; cars, homes, fashion, personal accessories and decor – the modern way.
In particular, America has become entranced by the home-decorating industry. New home design programs and interior decorating shows have been airing regularly on all the major networks, and people are buying-in 100 percent to the idea that proper feng-shui is next to godliness.
But recent trends like these aren't exclusive to the home-buyer/home-owner market. These days, everyone wants to get in the game, including the hospitality industry.
In fact, hotels and restaurants around the country have gone haywire with keeping their decoration up to date and trendy in order to keep their trend-savvy customers coming in the doors.
However, some businesses are setting trends with old world decor. Vintage posters, antique clocks, classic-looking furniture and even oil paintings are making a trendy impact on the corporate world.
Amitai Sasson, VP at OverstockArt.com, the Internet's largest manufacturer and distributor of handmade reproduction oil paintings, reports that his company has seen major numbers coming from the hospitality business in the past year.
"It's amazing how many hotels, restaurants, offices and even malls have been coming to us for classic, exquisite art for their interiors," he said. "Keeping up with trends and quality these days is essential to success – and they know it."
OverstockArt's key products – handmade oil paintings – are a welcomed addition to most offices. Rather than simple, cheap reprints, the online company gives its buyers art it can feel and smell, just like it came out of a gallery.
"That's where the appeal is and where we separate ourselves from everyone else," Sasson said. "We give customers the real thing, not just a print that came out of a computer somewhere. I think it shows an element of class and style – these works of art never get old to look at and they never will."
Michael Gold, a property manager from Chicago and a frequent OverstockArt customer couldn't agree more.
"These paintings are real," he said. "They aren't just copies made from copies – the stuff you see everywhere. This is quality reproduction done by hand to emulate the quality of the original masters. They do a beautiful job and the finished products look astonishing on the walls of both my business and my home."
Selling everything from Van Gogh to Dali reproductions, OverstockArt gives art-lovers a wide array of pieces to choose from. For Sasson, contributing to good taste is always a pleasure.
"We love what we do," he said. "Our products are a hit right out of the box. They're just beautiful to behold. We're very happy to be helping people make their lives a little classier."