overstockArt.com Named to Inc. 500|5000 List of Fastest Growing Companies for Second Consecutive Year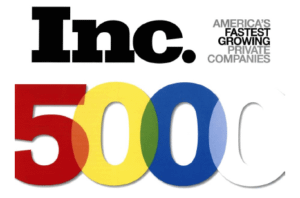 Inc. Magazine just recognized overstockArt.com as one of the nation's fastest-growing private companies. The Wichita-based online art gallery ranked 840th on the 2011 Inc. 500|5000 list, moving up nearly 266 spots from its placement on the 2010 Inc. 500|5000 list.
The nine-year-old company specializes in home décor with the most comprehensive selection of hand painted reproduction oil paintings, frames, and ceramic art tiles to choose from in the online oil painting industry. overstockArt.com also ranked 33rd out of the 204 companies representing the retail sector. The company's three year growth rate of 368 percent was one of the largest contributing factors to its high ranking. This is the second year in a row the overstockArt.com's first appearance on the prestigious list.
"We are incredibly honored to be recognized among the nation's elite private companies," said Sasson. "overstockArt.com's growth is directly attributable to the talent and commitment of our team, the high quality of our art and the degree of confidence customers have as they shop with us."
As an Inc. 5000 honoree, overstockArt.com shares a prestigious pedigree with such notable alumni as Intuit, Zappos, Under Armour, Microsoft, Jamba Juice, Timberland, Visa, Clif Bar, Patagonia, Oracle, and scores of other powerhouses.
The 2011 Inc. 5000 list measures revenue growth from 2007 through 2010. More than seven million businesses applied for selection. Winners are awarded a listing with other leading companies at Inc.com, a feature in the September 2011 issue of the magazine, and an invitation to an honoree ceremony. For more information about Inc. 5000 please visit www.inc.com/inc5000.