Picasso's Pathways through the South of France
The French Riviera is a magical place, where luxury, and beauty of the landscape meet and mingle with each other, as in few other places in the world.
The Riviera has always been loved by artists, poets and writers who have drawn inspiration for their works. Indeed, it was here that Fitzgerald chose to set "Tender Is the Night" and it was in this place that Pablo Picasso decided to live since the early '40s, where he produced some of his most important works.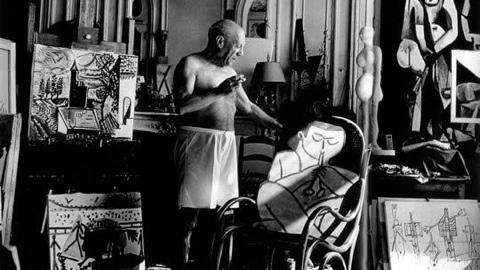 In Cannes, until September 30th, the Art Center, 'La Malmaison' hosts the exhibition "Picasso: les chemins du sud": a collection of sculptures, collages, photographs and paintings made by the Spanish Master on his pathways through the South of France. The exhibition features some of Picasso's greatest works since the late '40s, most notably "The Bay of Cannes", the work that Picasso devoted to the city of Cannes and its famous promenade, La Croisette.
Not far away, in Antibes, you can visit the "Picasso Museum", located in the scenic Grimaldi Castle, overlooking the sea. It was here that the painter lived for a certain period of time and you can still visit his studio, where he painted one of his most famous works: "La joie de vivre".
Still life paintings, vases, ceramics, sculptures and large paintings starring epic heroes like Ulysses, incurable dreamers like Don Quixote or the women you love by the artist alternates between them, guiding visitors in a way that allows you to discover lesser-known aspects of the man, who claimed "it took me a lifetime to learn to paint like a child."
However, in Vallauris, a small unknown town not far from Antibes and Cannes, you can really discover a brand new side of Pablo Picasso, who moved there in 1947 and became interested in ceramics. In the chapel of the castle that dominates the center of Vallauris lies "La Guerre et la Paix", a splendid fresco created by Picasso. Much like the Guernica, this creation represents Picasso's manifesto for peace, end to war, regimes and dictatorships in the world.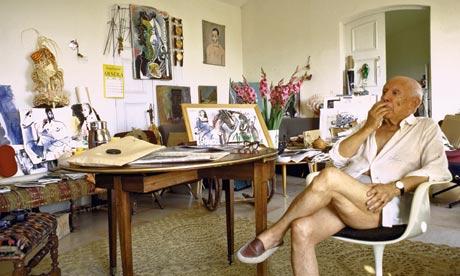 The path of Picasso in the south of France continued, leading him eventually to Mougins, where he died in 1973.
Picasso was a maverick genius who inspired and paved the way for artists around the world to explore and develop the Abstract art form. Picasso's path in life helps us understand and gives us a glimpse into the mind that develop many of the aspects that we see in contemporary art today.