Finding Comfort in Art: Top Ten most Popular Paintings During COVID-19
These are strange and uncertain times we are living in as the world adjusts to life during COVID-19. One of the few places we can find safety and stability is in our own home. As most of us are spending more time at home, we want a place of comfort to help relieve stress. Many have found that art can transform a room into an oasis. We, at overstockArt.com, have been watching which pieces people find the most comforting during this global crisis. These are the top ten most popular paintings during COVID-19.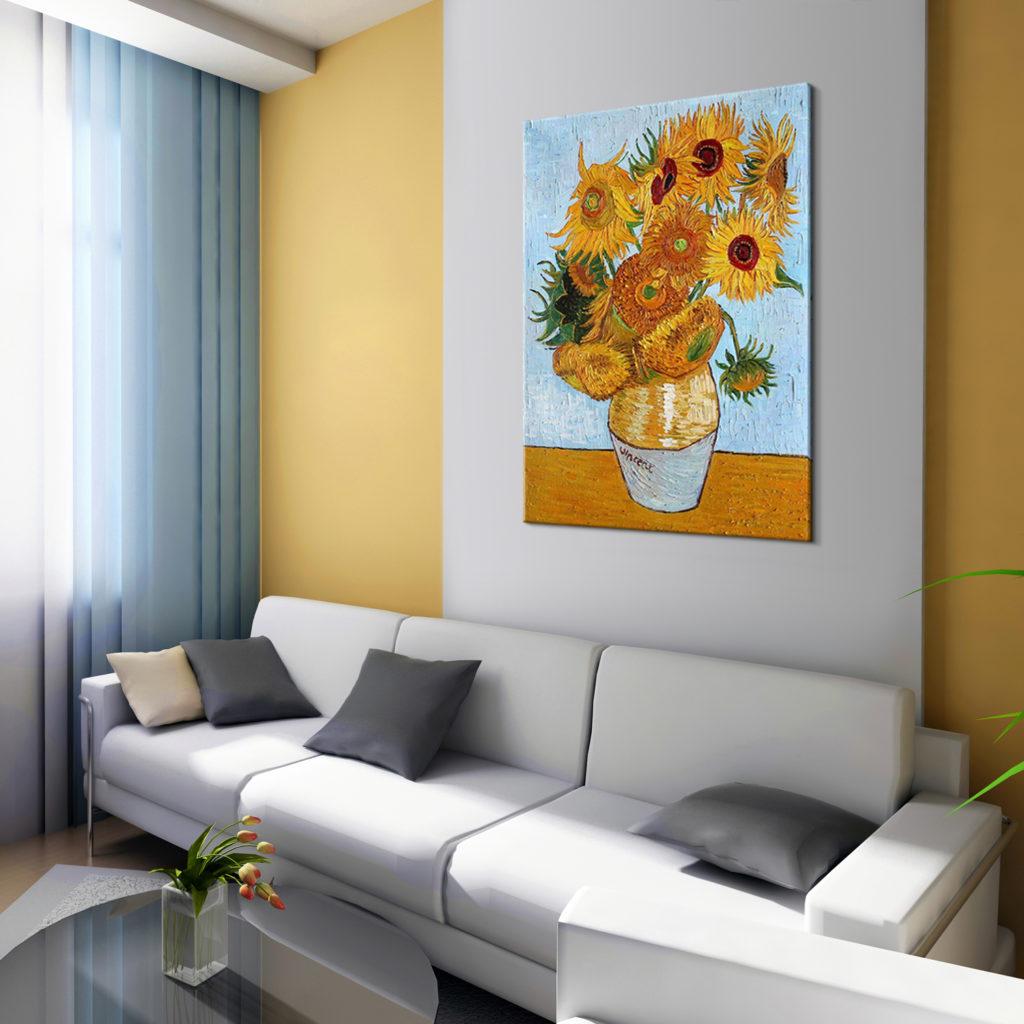 Sunflowers features many of the hallmarks of Van Gogh's most famous works, including striking color contrasts and bold, expressive brushstrokes. The shapes are defined yet textured and blurred enough to create a stunning combination of Realism and Impressionism. This striking still life of a display of flowers is beautiful and moving, especially when the viewer considers it was created during the final year of Van Gogh's life. Let it bring a mixture of serenity and joy into your home during these difficult times. It is no wonder as to why this paintings tops out our list of popular paintings during COVID-19.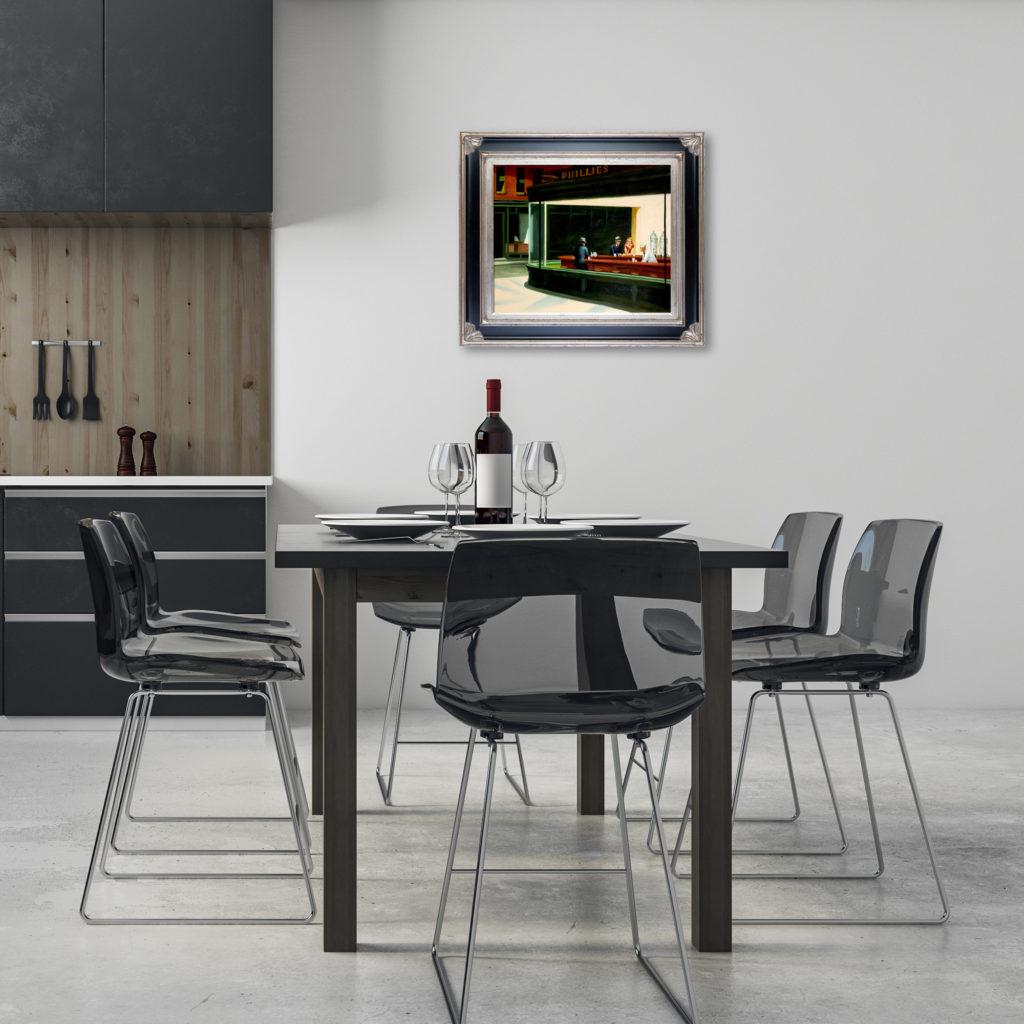 Nighthawks by Edward Hopper is a seemingly simple scene with a strong, borderline eerie atmosphere. The window and lack of a visible entryway send a powerful message about being alone even in a large city. The original instantly became a classic piece of modern American art, with a remarkable color palate and Hopper's famed attention to architecture and detail. Bring home a piece of art that reflects the isolation so many people are feeling right now.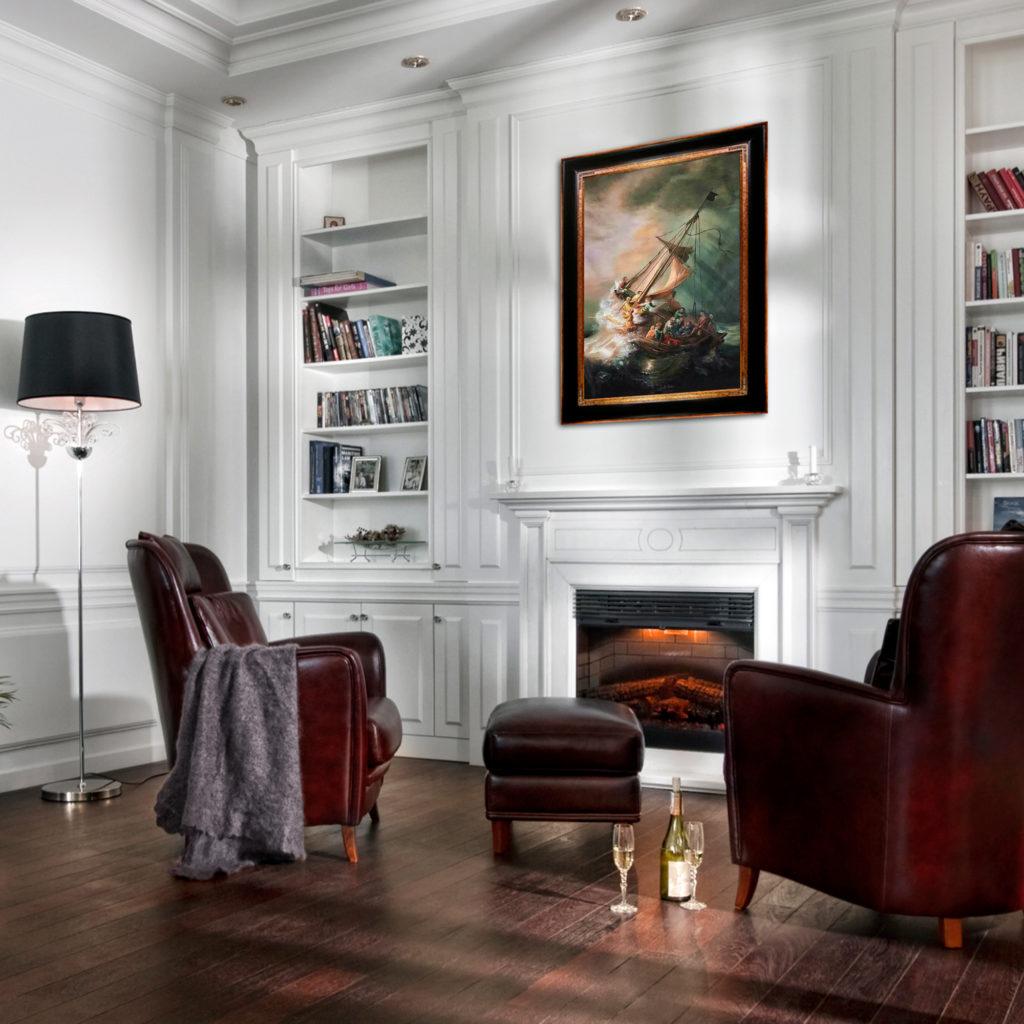 The Storm on the Sea of Galilee is a dramatic seascape piece by Rembrandt Harmenszoon van Rijn. This Dutch painter and etcher is considered to be one of the greatest artists in Dutch history. This masterpiece was painted during the Dutch Golden Age, but in many ways is an antithetical to the Baroque style that dominated Europe. In this way, the piece was extremely prolific and innovative for its time. Express yourself with dramatic flair while spending time at home with this amazing piece by a great artist.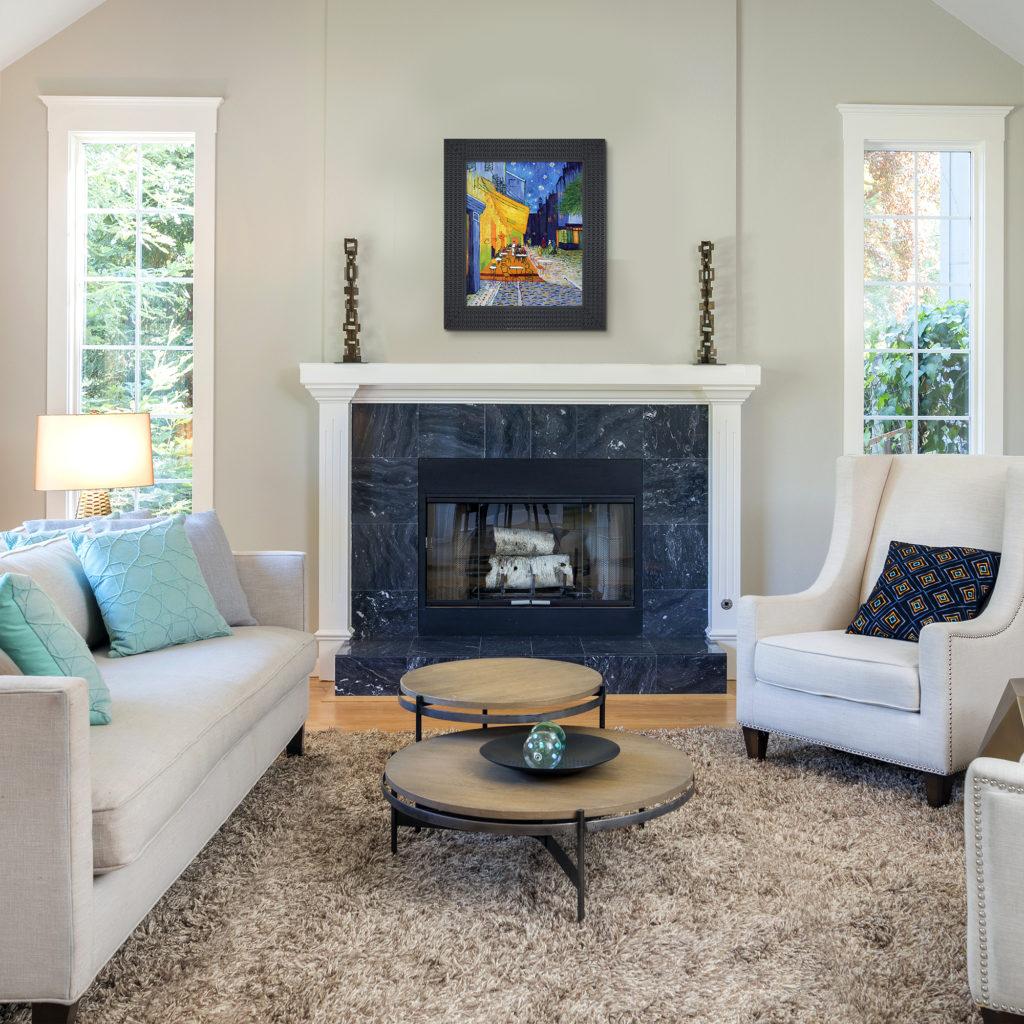 Vincent van Gogh painted Cafe Terrace at Night (also known as The Cafe Terrace on the Place du Forum) in Arles, France at a local coffee house. The vibrant combination of warm colors and depth of perspective are definitely unique to Van Gogh's style of painting. He captured the dazzling, yet solitary scene to perfection with his use of contrasting light and dark colors. Create that same relaxed feeling in your own room by hanging one of Van Gogh's most famous paintings.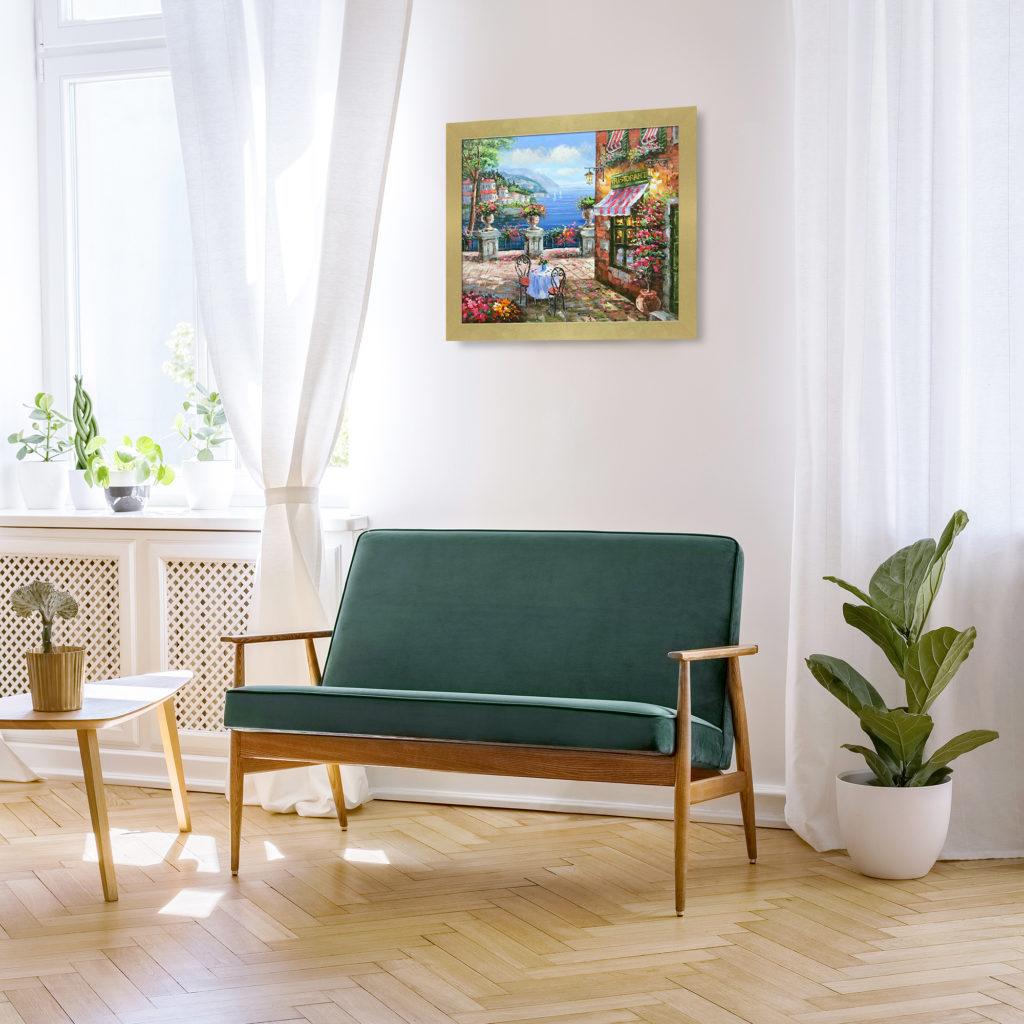 Café Italy, a painting by unknown artists, captures the alluring appeal of this country in one simple yet captivating scene. This oil painting of Italy features an Impressionist take on a gorgeous coastal vista. Complete with the brilliant blue waters of the Mediterranean Sea and the sloping hills in the distance; lush florals call to mind the intoxicating natural beauty of Italy, while the café in the foreground looks undeniably inviting. It's the type of place where you can imagine spending hours gazing out at the sea while sipping a warm cappuccino. Indulge in a beautiful vacation from the comfort of your own home.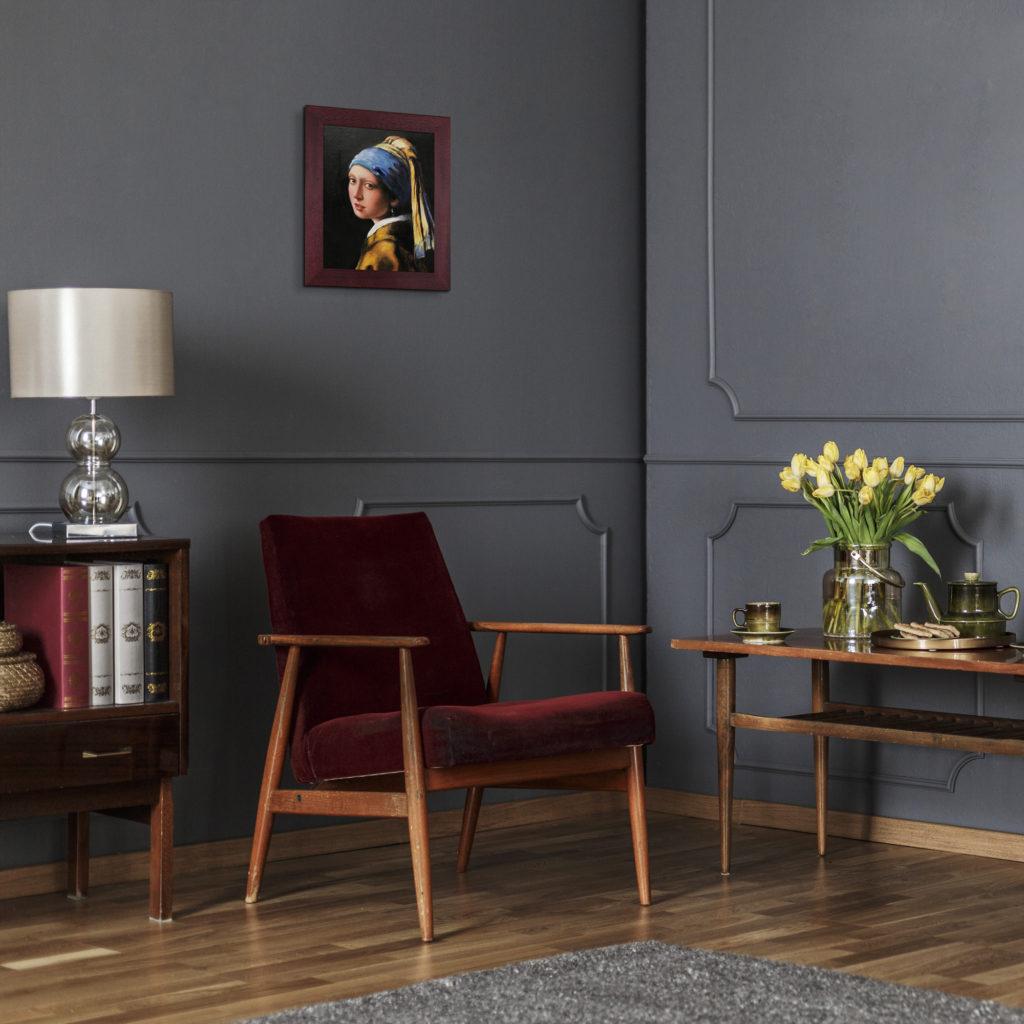 Girl with a Pearl Earring was painted by Dutch artist, Johannes Vermeer. Today, not much is known about Vermeer or the subject of this painting. Vermeer was a modestly successful genre painter during his time, but is now considered one of the greats of the Dutch Golden Age. This piece is often referred to as the "Mona Lisa of the North" or the "Dutch Mona Lisa" thanks to its mystery and public fascination. Enjoy some mysterious company during this lonely time by inviting this piece into your home.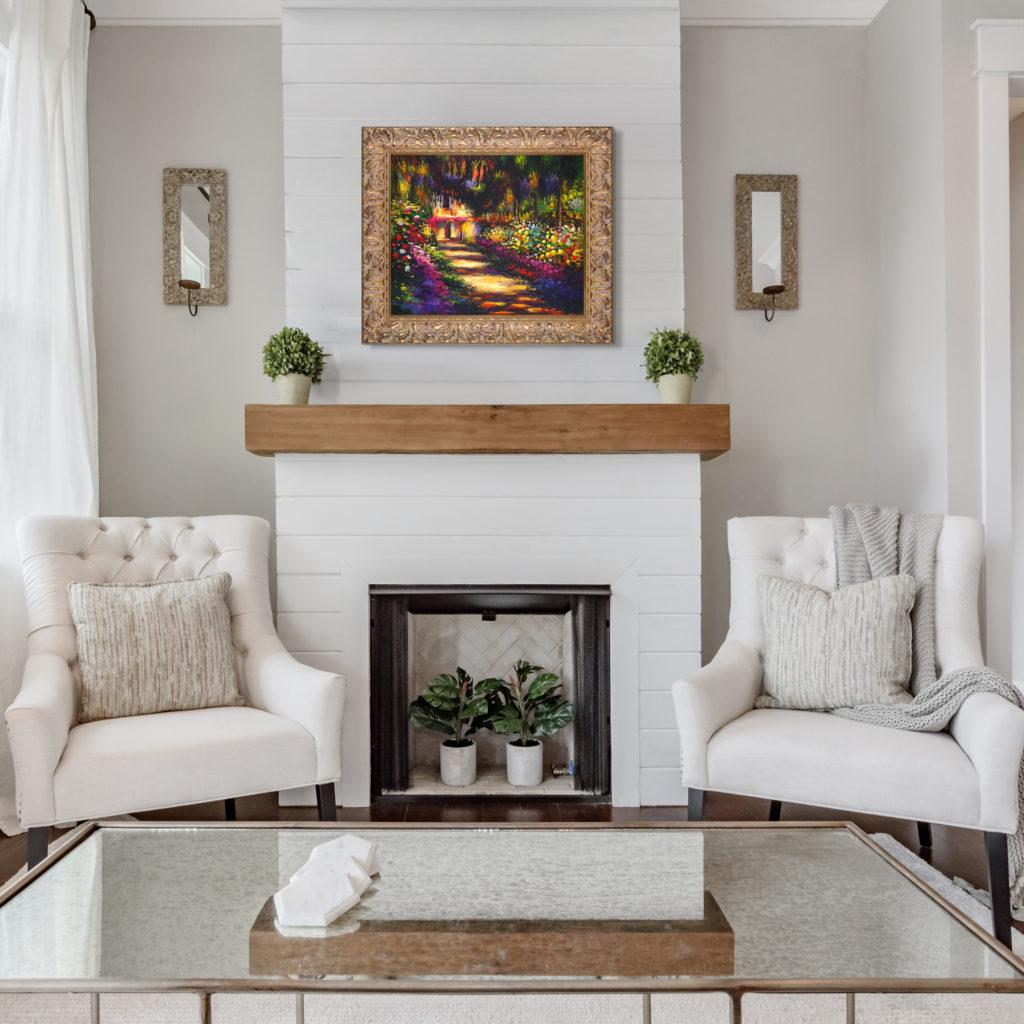 Pathway in Monet's Garden at Giverny was painted by impressionist Claude Monet. Monet spent years honing his craft, much of which he did in his very own garden. It's no surprise that flowers and other natural elements make up so much of his work. Something about this piece remains magnetic. The electric pinks, reds, greens, and purples are still reflective of the true colors of the flowers found surrounding Monet's estate. Despite the vivid palette, there's a peaceful atmosphere that will create a spot for rest during these stressful times.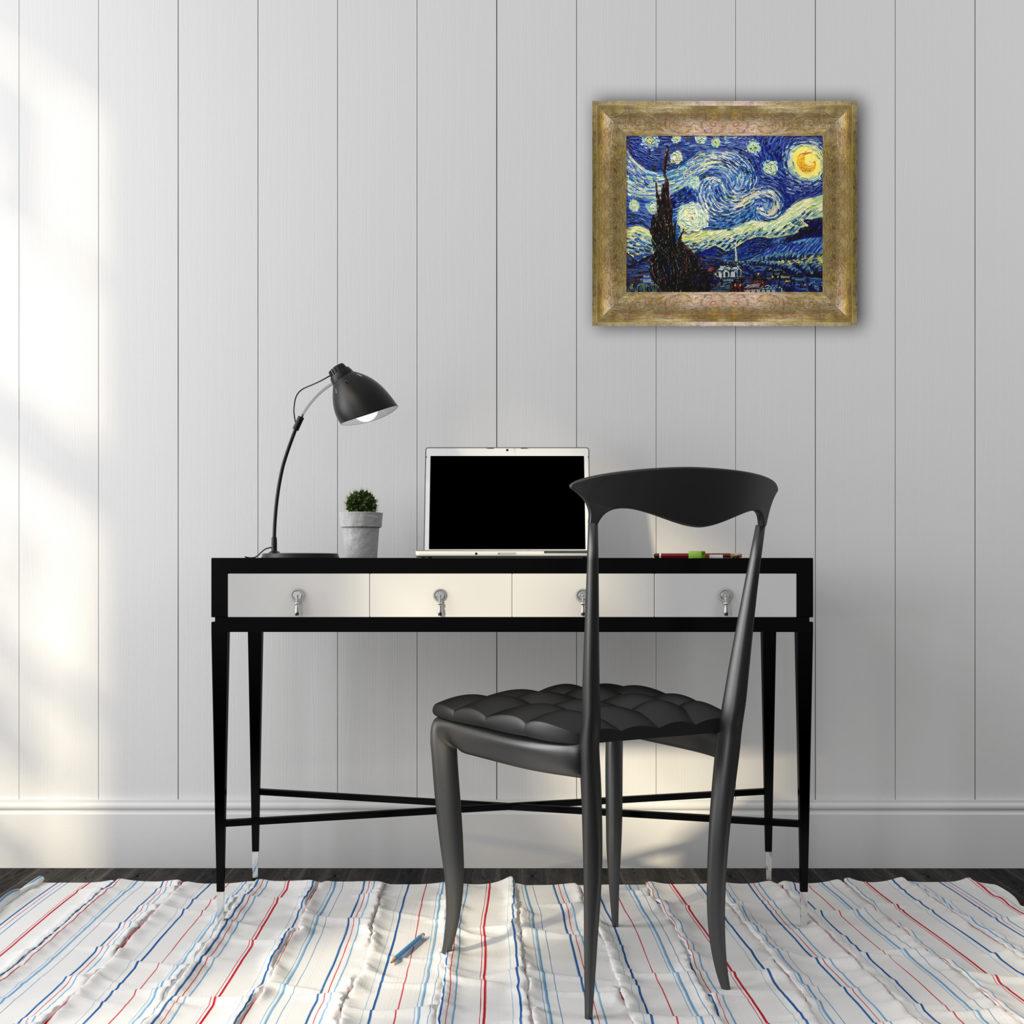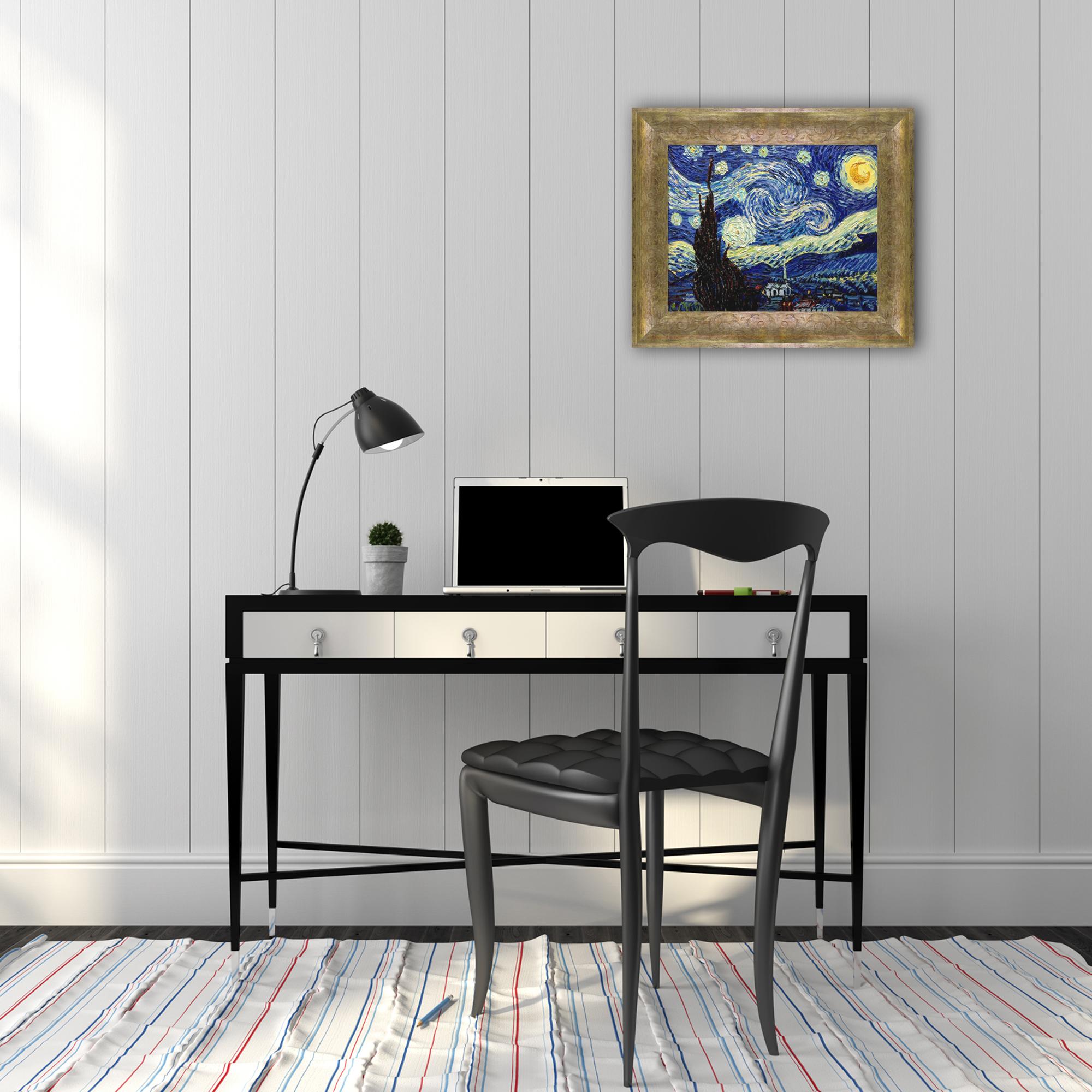 Starry Night, is one of the most famous paintings by Vincent van Gogh. This piece invokes deep emotions, from the serenity of the church steeple to the wild abandon use of vibrant colors in his late night sky. Imagine the movement of the painter as he twists and turns his brush, creating the dance between the stars and the clouds above the calm, peaceful village. The artist created throughout his struggle with turmoil and managed to convey that feeling in his art. Perhaps this piece can help during the current struggles we are all facing.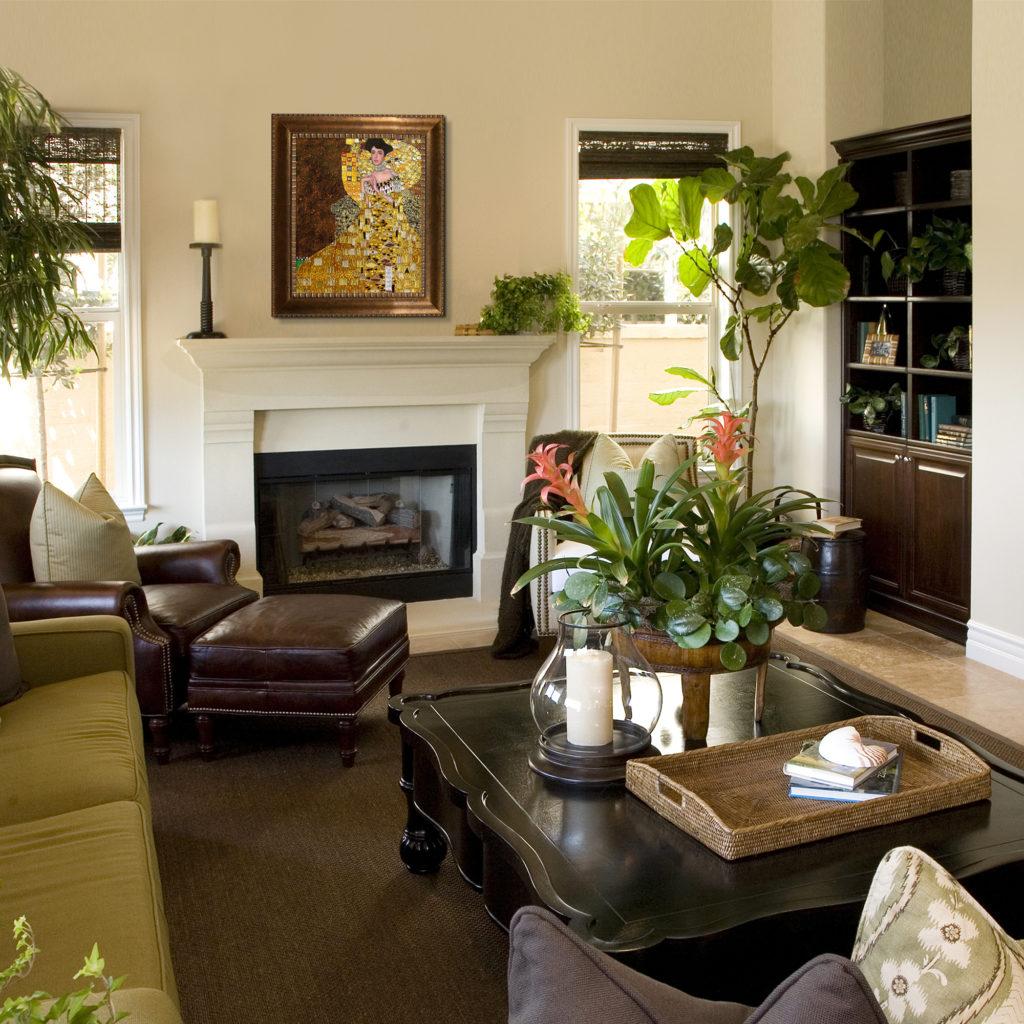 European avant-garde movements represented in the annual Secession exhibitions provided Gustav Klimt with inspiration to create Portrait of Adele Bloch-Bauer I. He is known for his portraits  of Austrian society members and this is one of the most famous examples of his work. Klimt's mature style combines richly decorative surface patterning with complex symbolism and allegory.  Let this brilliant piece of artistic history give you inspiration while adjusting to a new normal.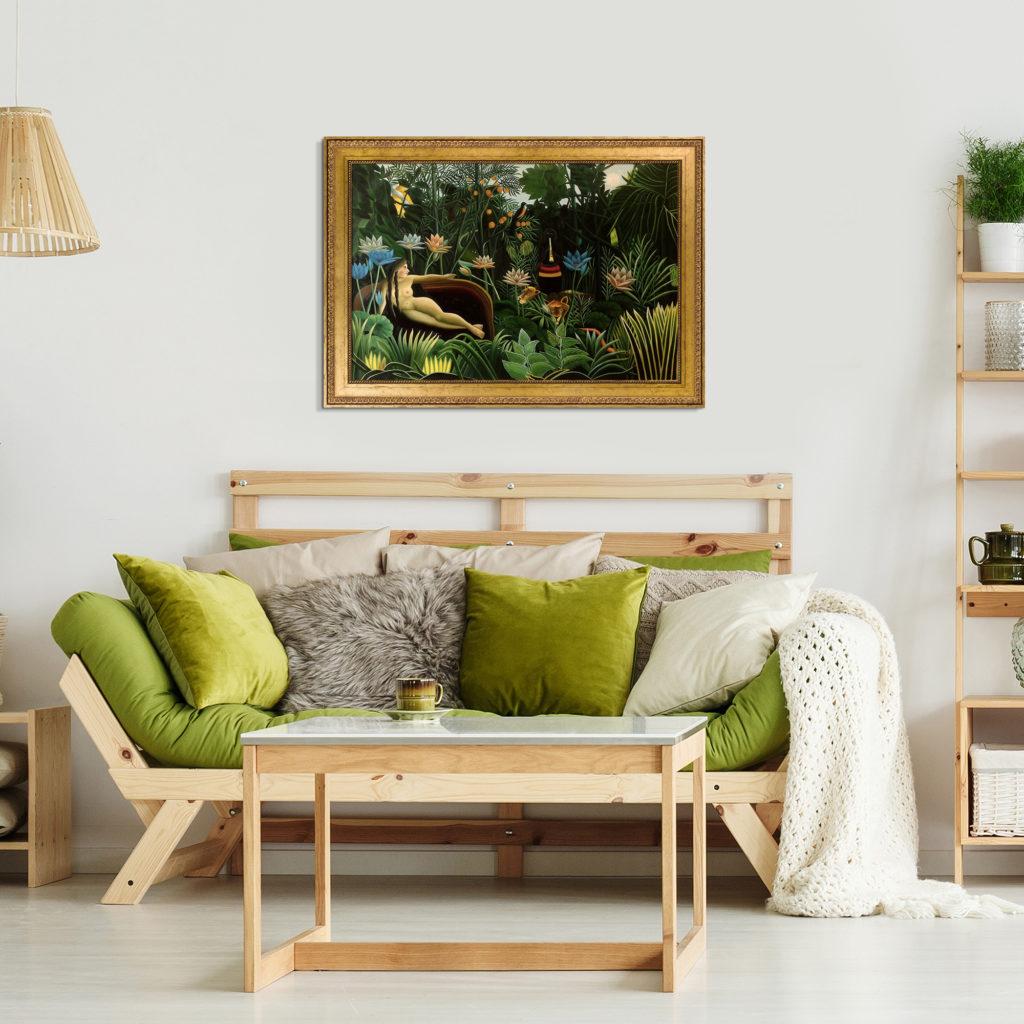 The Dream is a perfect example of Henri Rousseau's obsession with painting exotic locations. Garden plants and orange trees combine in monstrous form, overwhelming the woman standing to the left. Combining the extravagant and the ordinary is a major point of Magical Realism, which Rousseau is famous for. Find an escape from your day to day with this imaginative piece by a creative master. It is a beautiful finale to popular paintings during COVID-19.
We hoped that this list of popular paintings during COVID-19 encourages you to find the pieces that will give you comfort and joy during this transition into a new, post pandemic lifestyle. We want help make your home an escape from the difficulties of the outside world and allow you to recharge your energy to keep moving forward. In addition to these wonderful pieces, feel free to browse some of our other best sellers to find the perfect piece to match your spirit.