Decorating with Postcards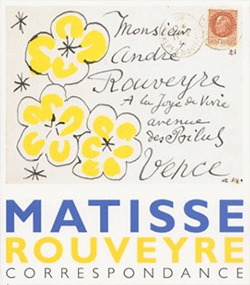 Have you ever thought of saving old postcards and using them as decor for the kitchen, family room or office?
Henry Matisse sent an envelope of letters to Andre Rouveyre, a 1943 decorative Gouache pen and ink with beautiful yellow inset surrounding three flowers with black ink, this series of postcards is considered by many to be the most beautiful correspondence of the 20th century…
We might not all be Matisse, but the decorative nature and emotion that holds a small card sparked an idea, which I'd like to call "postcard décor!"
One idea would be to arrange the post cards in alphabetical order by state or country and placing them in a nice big frame.
Another suggestion would be to make an oil painting out of your favorite cards, the Turn Photos into Art service by OverstockArt.com is an inexpensive way to poster-size your memories into a big hand painted oil painting…
Poster size post cards will enable your guests to appreciate decorative art in your home or office; but this hand painted postcard is a one-of-a-kind reproduction and an excellent conversation piece.
It can spark memories of who sent you the postcard, your relationship with them and your fond memory of that occasion.
Postcard decor is a great way to bring home the memories of your travels, long lost friends that shared wonderful moments with you, a passionate piece that will liven up your décor with excitement and fond memories.