Calling in the Pros…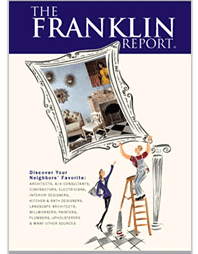 It's hard to make time to decorate your home. Sure you'd love a brand new look to your space, but frankly, you don't have the energy to track down the décor items you always wanted and get down to business. The problem is that auctions and showroom sales are for those with a lot of time on their hands,a.k.a Not You… But before you give up consider hiring an interior designer.
While it's definitely a good idea to start sifting through Décor Mags, the best way to get started is with a good referral. Talk with friends who've had positive experience working with a designer. Traits to look for in an interior designer would be: "a good listener", "he really cares about coming up with the result you want" or my favorite, "not too pushy or patronizing" which is a misconception that we all share about interior designers.
For the internet savvy, the American Society of Interior Designers, the largest professional organization for interior designers, is a great place to start. There are countless links to professionals and their portfolios, in all 50 states.
The Franklin Report is another excellent resource. Since each designer, architect, and contractor is carefully vetted and bolstered by references from discerning customers, you can be sure that you're looking at designers who won't blow smoke up your behind and run off with your money. There are plenty of online resources to browse through, tips on how much you'll likely be spending and what to expect from start to finish.
Now put down those fabric swatches. Nothing says good taste like knowing when to call in the professionals…