Top 20 Art Museums in the World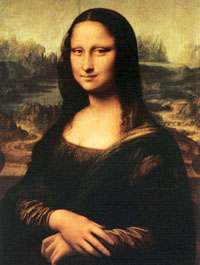 Recently, Art Newspaper released it's annual list of most popular art museums in the world.
The Mona Lisa still drives the most traffic among any work of art and paced the Louvre Museum in Paris with an estimated 8,300,000 visitors.
Here's the list of the top art museums in the world in its entirety:
No. Visitors – Museum, City:
8,300,000 – Louvre, Paris
5,509,425 – Centre Pompidou, Paris
5,191,840 – Tate Modern, London
4,837,878 – British Museum, London
4,547,353 – Metropolitan Museum of Art, New York
4,518,413 – National Gallery of Art, Washington
4,310,083 – Vatican Museums, Vatican City
4,159,485 – National Gallery, London
3,166,509 – Musée d'Orsay, Paris
2,652,924 – Museo Nacional del Prado, Madrid
2,650,551 – National Palace Museum, Taipei
2,435,300 – Victoria and Albert Museum, London
2,395,075 – State Hermitage Museum, St Petersburg
2,232,475 – Kelvingrove Art Gallery and Museum, Glasgow
2,219,554 – Museum of Modern Art, New York
2,133,149 – Field Museum, Chicago
1,772,255 – Tokyo National Museum, Tokyo
1,674,607 – CaxiaForum Barcelona, Barcelona
1,650,000 – Moscow Kremlin Museums, Moscow
1,649,969 – Museum of Fine Arts, Houston
I had the privilege of visiting the New York and London Museums on the list this past year, a pleasure that I will cherish forever. I would recommend visiting all the museums on the list and enjoy the magnificent art and culture that they embrace.
Another small museum in New York is the Neue Galerie Museum that holds the most prised New York painting aside of the MoMA's Van Gogh Starry Night. Portrait of Adele Bloch Bauer by Gustav Klimt is going to be the Mona Lisa of the city. I went to see it this past summer and it is as breath taking as any artwork you have ever seen. The price tag is equally impressive tallying over $135 Million.