Winterize Your Home: Five Decorating Tips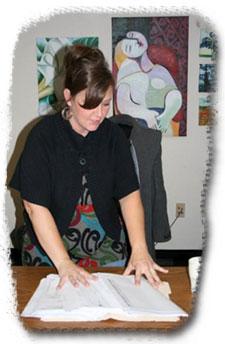 With winter on the way, now is the time to focus on winterizing your home with design and décor fit for the season. Design expert Dawn Kail of overstockArt.com, has come up with a top five list of decorating trends that will keep you cozy on those cold winter nights.
When redecorating for winter you will ideally emphasize two things: warmth and comfort," said Kail. "It doesn't take transforming the entire room to warm up your look, just add a few key accent pieces to give that warm winter sensation to your décor."
Winterize your home with Kail's top 5 decorating tips:
Introduce warmer colors: Bring visual warmth into your home by introducing seasonal colors. This year, designers are using warm hues like red and brown, coupled with cool colored accents. A new paint job isn't necessary to incorporate new colors in to your home – work them in with accent items.
Soft surfaces: Fill the room with thick, soft surfaces that give it a comforting feel. Keep your family and guests warm with throws, pillows, slipcovers, and area rugs made of popular winter fabrics like chenille, fleece, velvet and wool. If you have laminate, hardwood or tile flooring, thick winter area rugs will provide added insulation, warmth and comfort to your home. Don't be afraid to layer. Drape one throw over the back of a coach or chair and then add another over the top to add an additional layer of style.
Winter window treatments: A quick way to add warmth to a room is to swap sheer curtains for heavier drapery. Use winter draperies that can be opened to let the sun in and can be closed up to help keep out any chilly winds that might penetrate the windows.
Winter wall art: Give your home a warmer glow with artwork. Decorate with photos and paintings that feature wintry images or the rich winter hues. Georgia O'Keeffe's famous oil painting "Red Cannas" would be a good fit because of its vibrant crimson colors and Paul Cezanne's "Melting Snow, Fontainebleau" would be a good fit for its reflection of winter. overstockArt.com makes it easy to find winter wall art for your home with its Seasonal Winter Gallery.
Cozy lighting: Create an ambiance of warmth with indoor lighting and candles. Place small lamps in each room to bring a soft light into your home. A flickering candle creates an inviting atmosphere for you and your guests, while providing light and heating at no extra cost. Use seasonal colored hurricanes to cast a warm glow in the room or display white candles on a silver tray to add to your wintry décor.
The best way to keep redecorating expenses down is to keep your mainstay furnishings neutral, that way you don't have to replace everything to give the room a whole new look," said Kail.
I want to thank Dawn for sharing a few decorating tips with us! I hope these tips will spark your imagination and help you kick-start your winter decorating endeavors. Would love to hear your thoughts!