Art Restoration- New Art Techniques Discover Hidden Details
Often a painter will disguise aspects of their painting by painting over things. Recently, employees of the Dresden State Art Collections made an astonishing discovery when they found a hidden detail in Johannes Vermeer's painting, Girl Reading a Letter at an Open Window. On the wall, above the young girls head, there was originally a painting of a cupid that has been covered up by a layer of paint. The discovery was shown in the exhibit "Johannes Vermeer. On Reflection." Experts believe it was covered up, not by the artist, but by someone who wanted to lessen Vermeer's romantic intentions for the piece.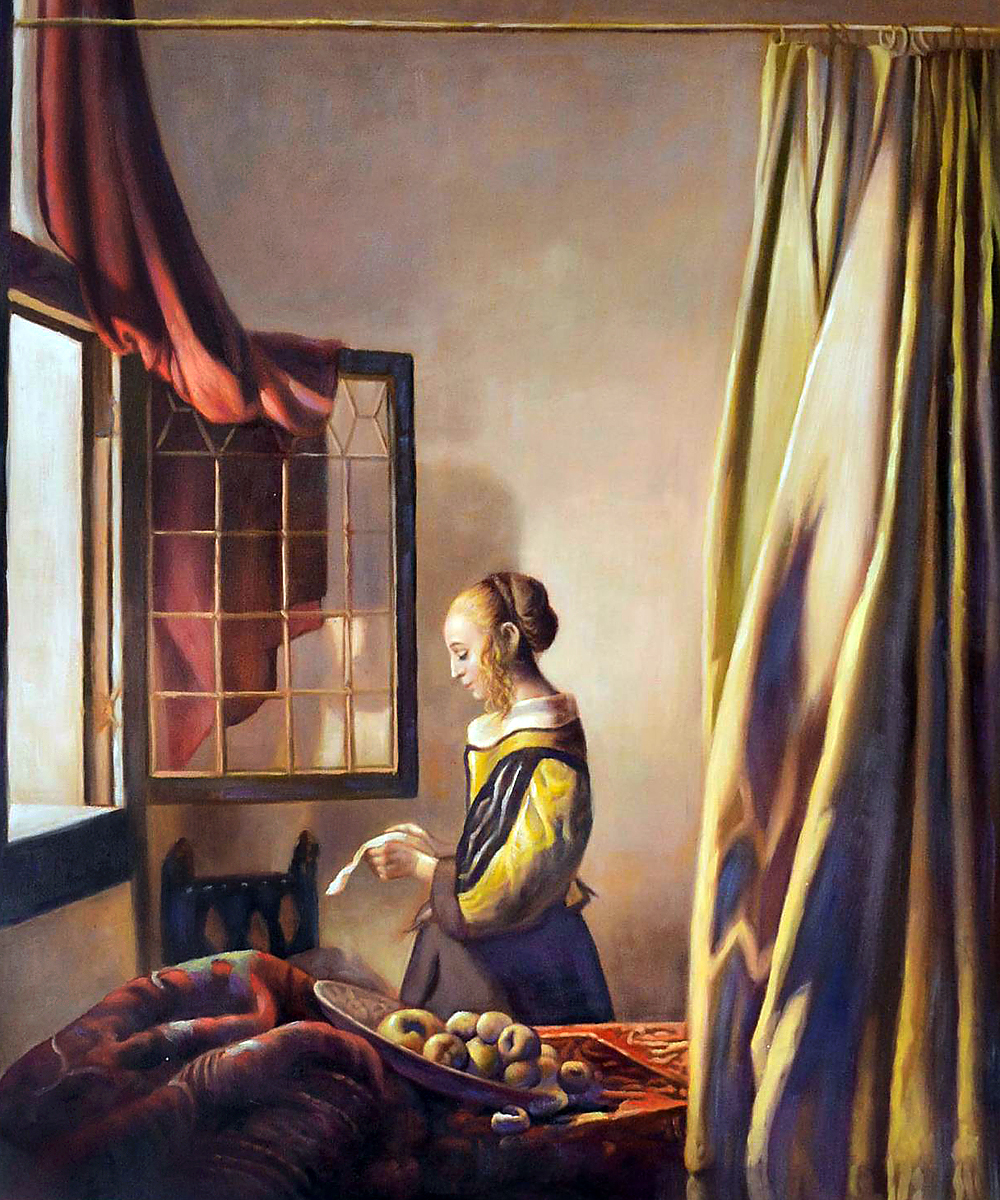 Cologne's Wallraf-Richartz Museum hosted an exhibition called "Revealed! Painting techniques from Martini to Monet," that is meant to showcase the techniques that can be used to reveal hidden layers of paintings. Often the artist does that to fix imperfections and create a more "perfect painting." These kind of corrections or adjustments are called penrimenti, which means the presence of images that have been painted over. Sometimes, it is revealed that the artist first sketched the canvas before painting on it and the image can be drastically different.
In order to reveal the secrets of old paintings, restorers today use a variety of methods, including stereo microscopes, observing the difference in brushstrokes with the naked eye, and X-rays. Macro X-ray fluorescence analysis, or MA-XRF, can even be used to allow the observer to look under the surface of an object without causing any damage. The Frankfurt Städel Museum has already exposed unknown parts of paintings using a technique called "element mapping."
Other works that have been found to have hidden details include A Couple by August Renoir and The Blinding of Samson by Rembrandt. Using infrared scanning and multi-spectral imaging technology, it was found that Pablo Picasso's Blue Room originally showed a man in a bow-tie. Vincent van Gogh, who was a penniless painter during his lifetime, often painted over the same canvas repeatedly. Even Leonardo Da Vinci would use whitewash to paint over a mural with a new image.