New Book Manet Paints Monet Shines a Light on the Early Impressionists
Travel back in time to the summer of 1874, as art history is made in Willibald Sauerlander's Manet Paints Monet: A Summer in Argenteuil. Sauerlander's narrative details the growing friendship of the two famed Impressionist painters along with the transcendence of a new style.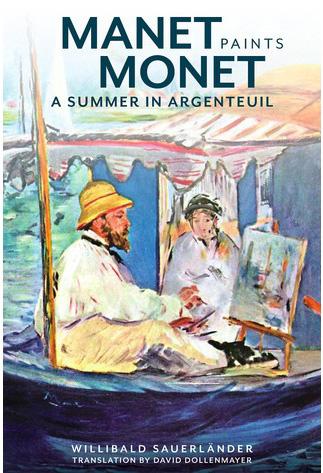 Sauerlander himself 'paints a picture' of the two artists, their summer together and how they influenced the art world through their masterful works. Edouard Manet and Claude Monet spent the summer of 1874 roaming through Argenteuil together, building a friendship on the banks (and waters) of the Seine River. While, to the modern day art enthusiast, Impressionism seems like a staple in the art world, in the late 1800's this was not the case. Monet and Manet were independent thinkers who were, in the summer of 1874, in the midst of creating a new style that was decidedly different from the more traditional artists of the Academie Des Beaux-Arts.
Rejecting established styles, Monet sought to depict modern life in pure colors, with loose brushwork and a focus on the natural environment. Manet Paints Monet features the story of two artists, two friends and two visionaries working together.
Choosing a boat as the backdrop to the portrait, Manet was able to capture the natural setting and light-play on the water while painting his contemporary and friend. The floating studio that Monet used to create his art was an ideal environment for the inquisitive Manet, who eagerly paints his friend in the style of the subject himself. Although his entre into the art world came as a realist painter, Manet's transition into a looser (eventually impressionistic) style truly took root during this time period. Not only was he painting his friend, but he was also moving from his more typical urban focus to a nature-oriented one. While he never fully transitioned into the scenic outdoor style that Monet painted in, Manet did take what he learned from painting his friend back to the city (and the studio) with him.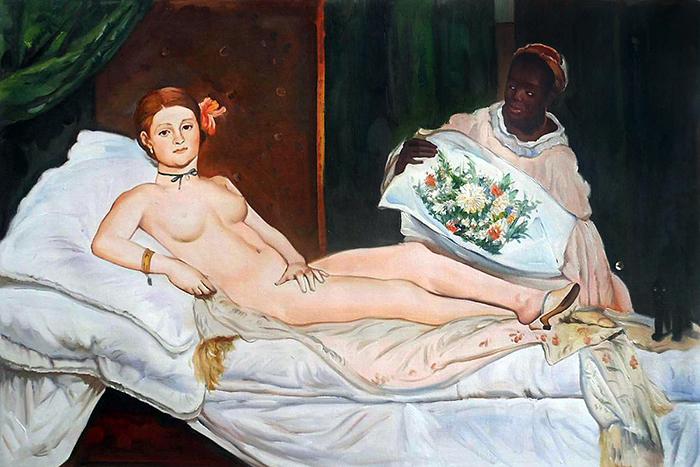 Sauerlander details the ways in which Monet influences Manet, with the elder artist painting light-drenched landscapes prior to capturing leisurely vacationers and eventually the floating rowboat portrait. Focusing on this moment in time, the art historian offers a detailed look at the emergence of an artistic style through the lens of two friends who were much more than mere colleagues.