Anthony Dunphy: Vivid History on Canvas
Anthony Dunphy is a Newfoundland artist that currently lives in Japan. He began to pursue a career in art about forty years ago, when he was in his twenties. His paintings are done in acrylic and have been widely available on the internet for decades. His art was also part of an Amazon display in New York City at one point, exhibited in Grand Central Station. Outside of art, he also loves music and enjoys playing the guitar.
Dunphy describes his own art as a mix of realism and impressionism, with an emphasis on bold, bright images. Most of his subjects have a nostalgic feel. They represent an older time, with the clothing and cars of a bygone era. You can also see that nature and music are big inspirations for him as well. All of his pieces contain vibrant colors and high energy. Places like Hawaii, Spain, and Mexico also give him inspiration.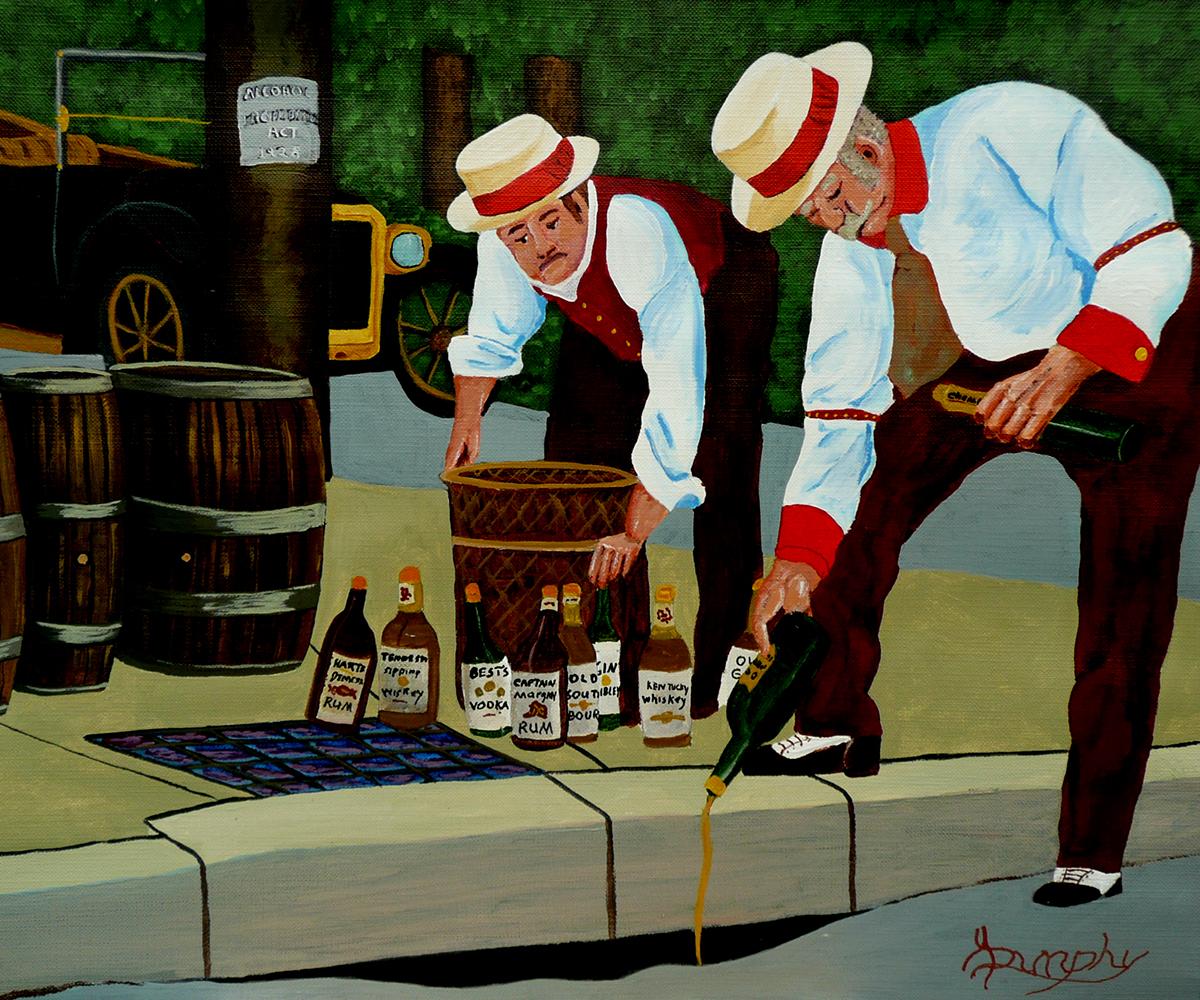 In the Anthony Dunphry art gallery you will find a wide variety of his amazing work. Check out the classic cars featured in Wreck Beach and Puppy Perception. Hear the Music in pieces like Charlie Parker and Ludwig, or strum along with the musicians in Moonlight Serenade. Feel the festive joy captured in the Christmas Ride. Go back in time with Prohibition, featuring people in period clothing. All of these pieces showcase his talent for bright colors and energetic scenes. Bring a classic look into your home with a great piece from this months featured artist.