Sergey Kirillov- Art and Fashion
Born in the city of Kursk, in Russia, Sergey Kirillov is a painter, illustrator, and fashion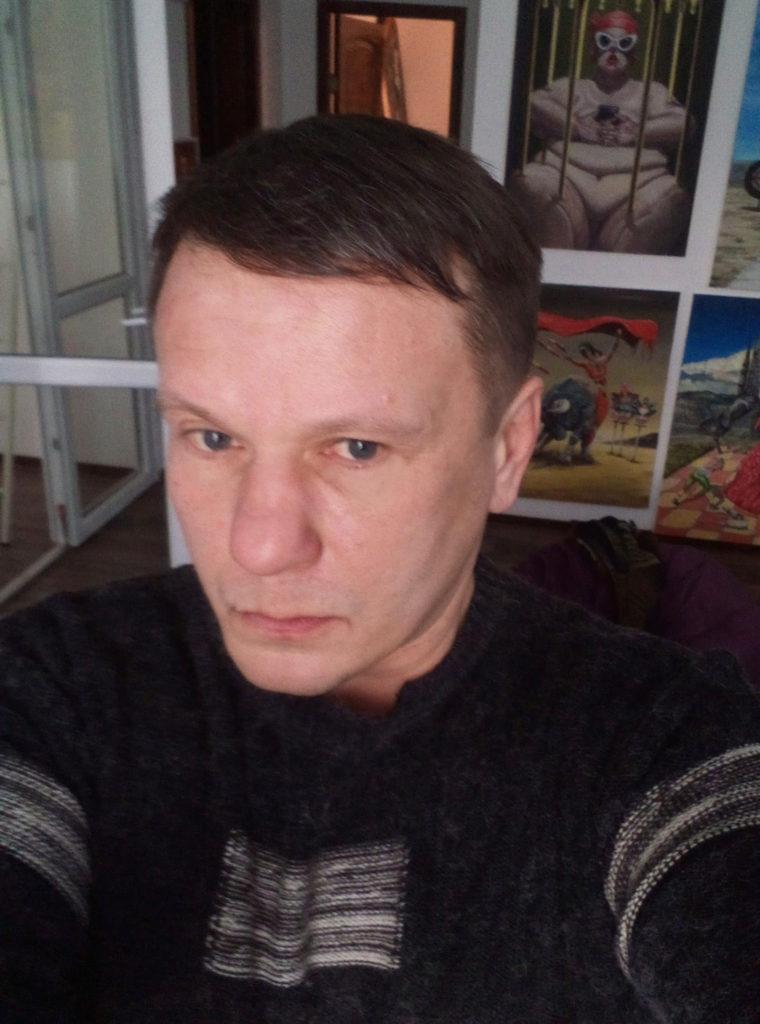 designer. He began to draw at a young age and attended art school before starting his own women's fashion line. Outside of his art, he also loves windsurfing and a good cup of coffee. A great deal of time is spent by the ocean, where he draws enjoyment and inspiration.
Sergey Kirillov considers his art to be both realism and surrealism, attempting to bring to life what his mind imagines. He prefers to create positive images but also enjoys being able to shock his audience with the unexpected. His inspiration comes from all aspects of the world, including music, philosophy, and the sea. He favors oil on canvas but is eager to try new mediums and experiment with mixed media.
The influence of his years of experience in women's fashion can be seen in pieces like Music and Meanness, where the clothing makes a bold statement. Other pieces, such as Her Friends and African Girl, present a female subject as well, but they are the focus and not what they wear. His love of the ocean can also be seen in the calm waves of On the Beach. Both pieces Life and Silence provide a more surrealist approach to his work if that is more of what you are looking for. This amazing modern artist has something to appeal to everyone in his art gallery.