How the Coronavirus will Change Art and Decor
How the Coronavirus will change art and decor is yet to be seen. The effects of the COVID-19 outbreak are still in process and we won't know the full reach for a while. Some of the changes in society are large, effecting established government functions and societal norms. Others are on a smaller, more personal level. As we begin to create a new sense of normalcy, even things such as art and décor trends will begin to shift. Here are some of the aspects of interior design that we think might be altered as a result of the pandemic.
Drive New Inspiration
As people are spending more time at home, either because they are working from home or avoiding large social gatherings, they will be inspired to play with their surroundings. We expect that people will begin to grow bolder in their design decisions and start to contribute to their aesthetic in unexpected ways. Some might find the creativity to produce their art, while others might prefer to buy something premade in a style they hadn't tried before. All these new additions to their surrounding will enhance their creative thought process. If you find yourself looking for new inspiration, we at overstockArt.com, recommend looking through our different Movement galleries.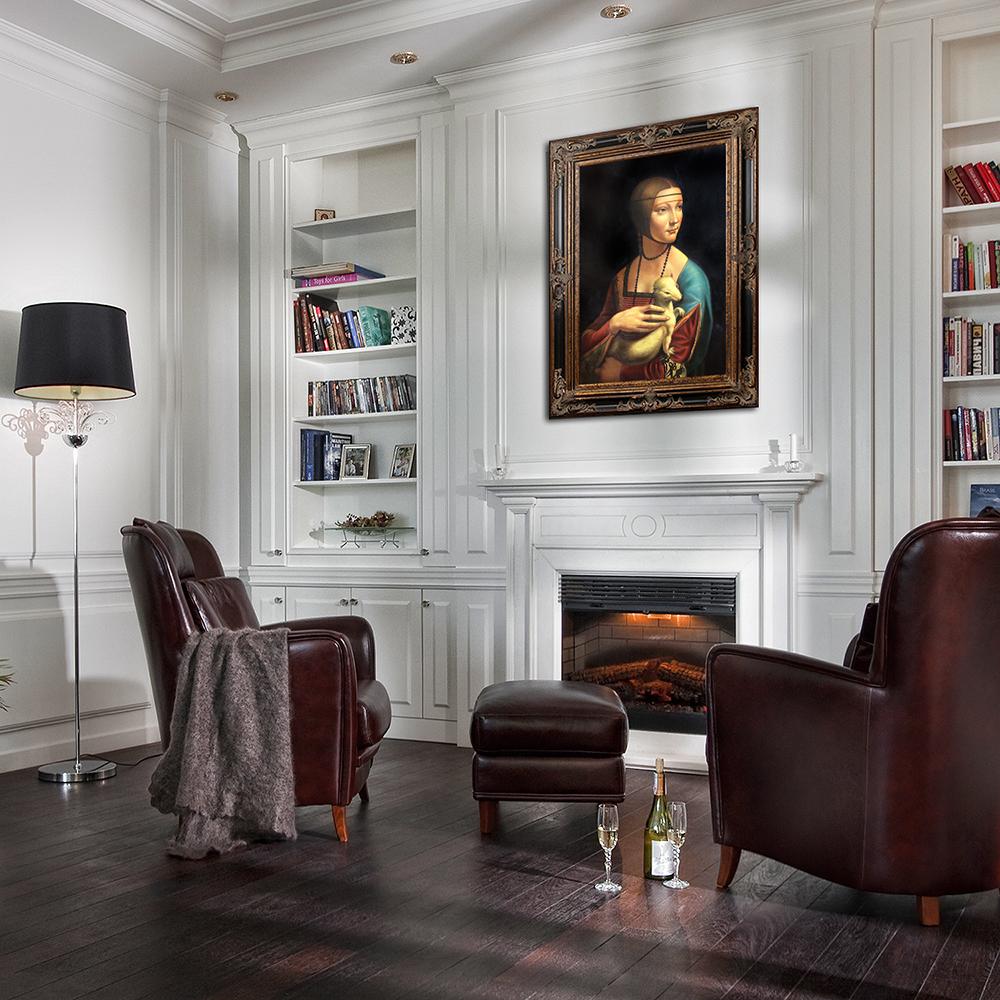 Comfort
Another side effect of being home, as much as we are now, is the deep desire for comfort. Our homes are now becoming our sanctuary from a frightening world.  We want furniture and art that adds comfort and relaxation, as well as being beautiful; images that remind us of happier times or inspire us to persevere. In difficult times, it's the precious pieces of art in our homes that can bring us peace and serenity. If you find yourself looking for a little comfort, we at overstockArt.com recommend looking through our different Style galleries.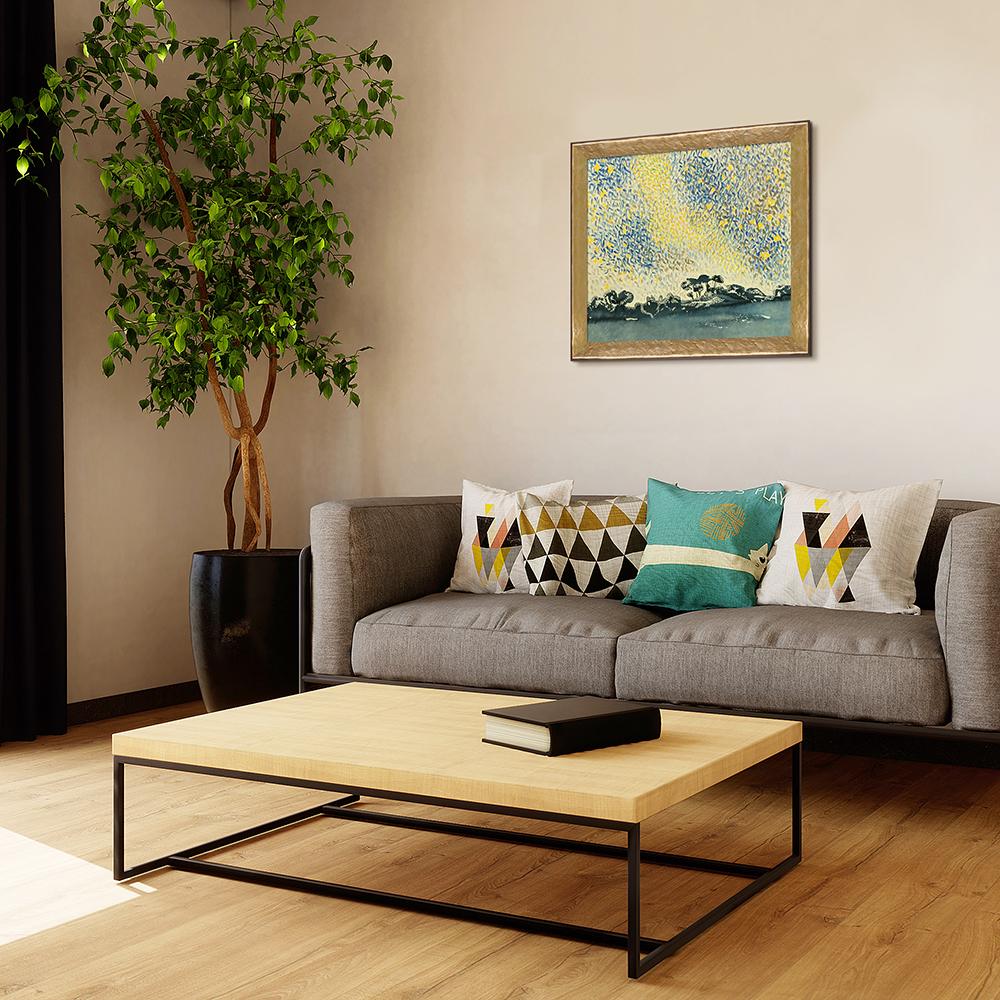 Stunning Backgrounds
With so many of us now working from home and is required to communicate through video calls, more thought is going into the background we present to our coworkers. There is no need to appear in front of a blank wall when you could make a statement with a large and colorful art piece. Perhaps add some humor with an eclectic piece by a lesser-known artist. This has now become another way for people to express themselves and connect more deeply with the people they used to see in person. If you find yourself looking for a stunning background, we at overstockArt.com recommend looking through our Best Sellers.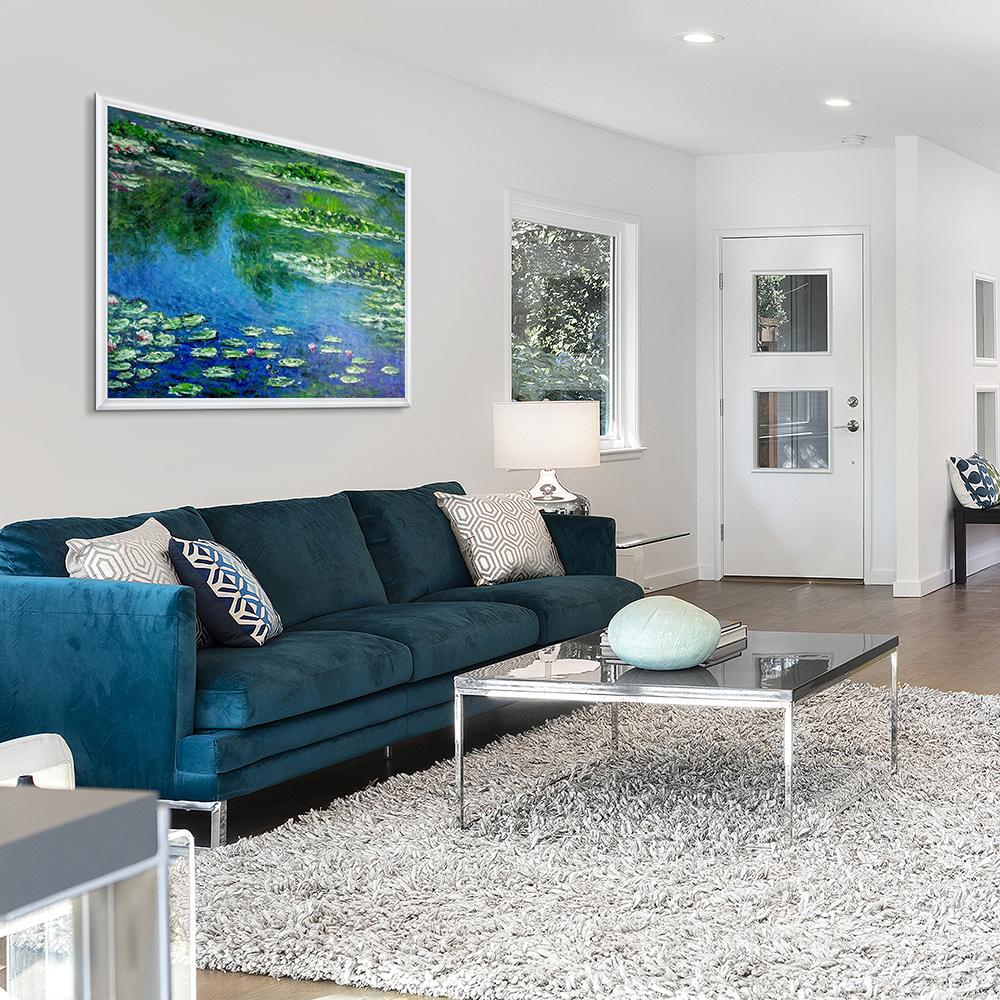 Soften the Added Separation
There is already a noticeable trend in both architecture and city planning to add more separation to personal space. Often that means adding more walls to create safety barriers for people to help maintain social distance. Those walls could be bleak and bland, or they could be transformed into expressions of joy through the right choice in art. Make the difficult task of being away from people socially more enjoyable by making those barriers look wonderful. If you need some inspiration, we have an excellent gallery of Designer Picks that is updated weekly. Stop by and check it out. We guarantee you will find something that will give your space that expertly designed look.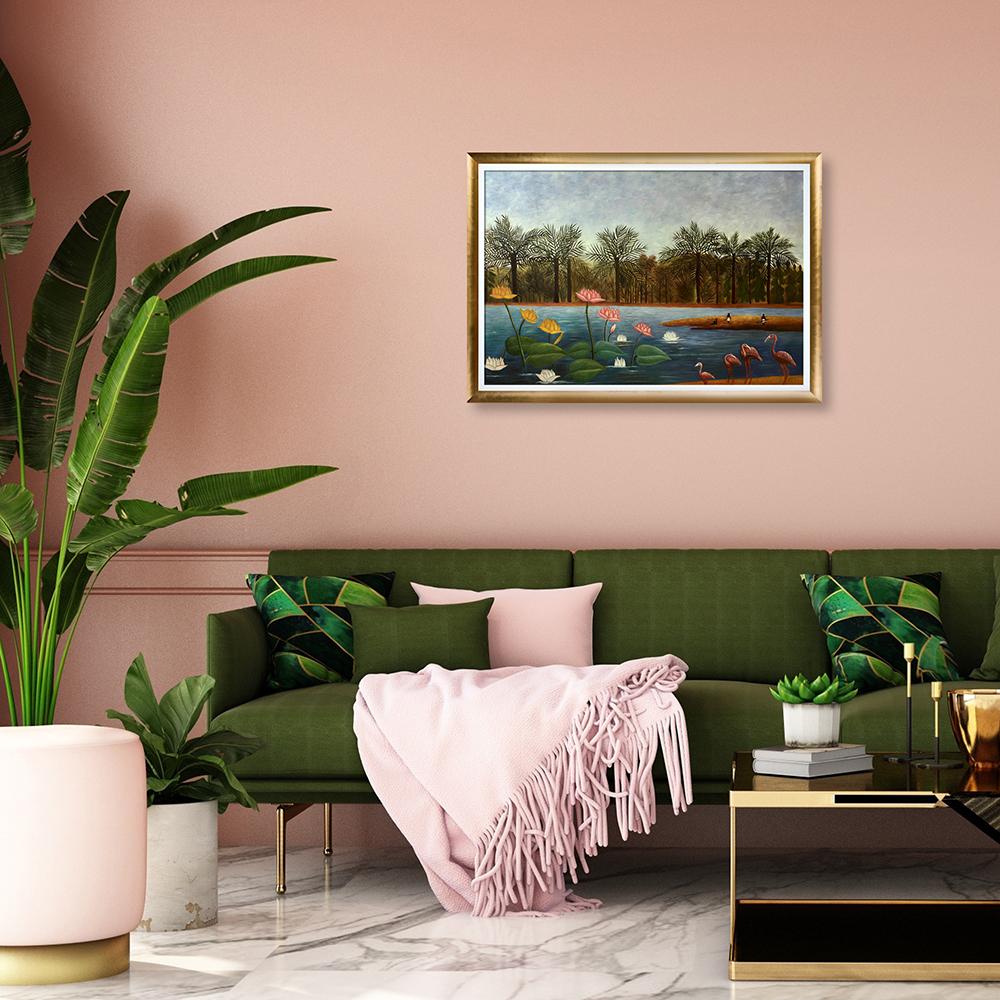 Creative Connections
Being away from our loved ones for so long might be a challenge. Hanging a piece of custom artwork that depicts them will help. Turn one of those beloved family photos into a one-of-a-kind piece of art, or perhaps you would like to see your beloved pet captured on canvas. With the help of digital art programs, you can even make adjustments to things like the background or color palette, to make sure you have the perfect painting to help you remember those you love. If you are interested in having something created please check out our Custom Art page.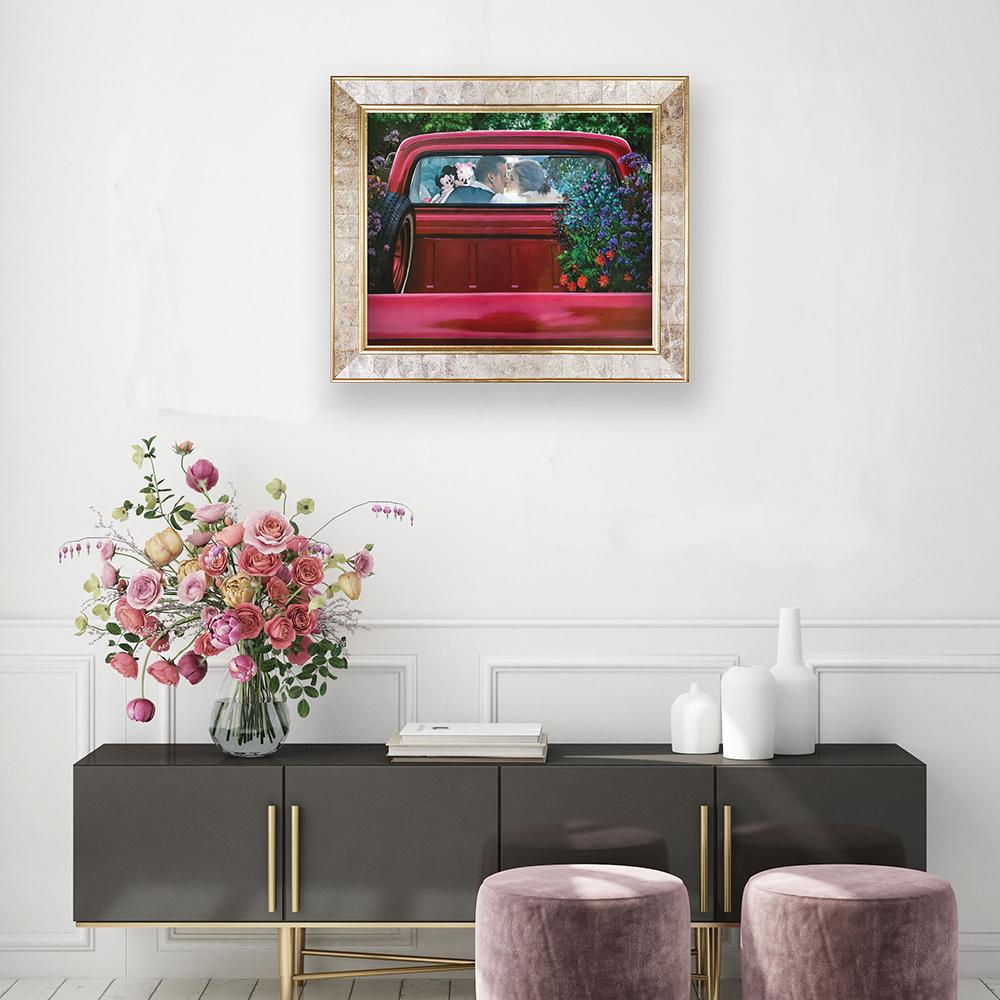 Support Emerging Artists
How the Coronavirus will change art and decor is by supporting artists. With this Covid-19 outbreak is not just a health crisis, but also an economic crisis. Many individuals and businesses are suffering from the effect of people staying home. That has prompted a movement of support for these people in a big way. Artists have especially faced difficulty in continuing to earn an income and are finding new sources of revenue. Sites like Artistbe.com and overstockArt.com, where artists can reach an audience online, are a great way for the public to encourage these creative individuals and help them thrive, from the safety of their own homes.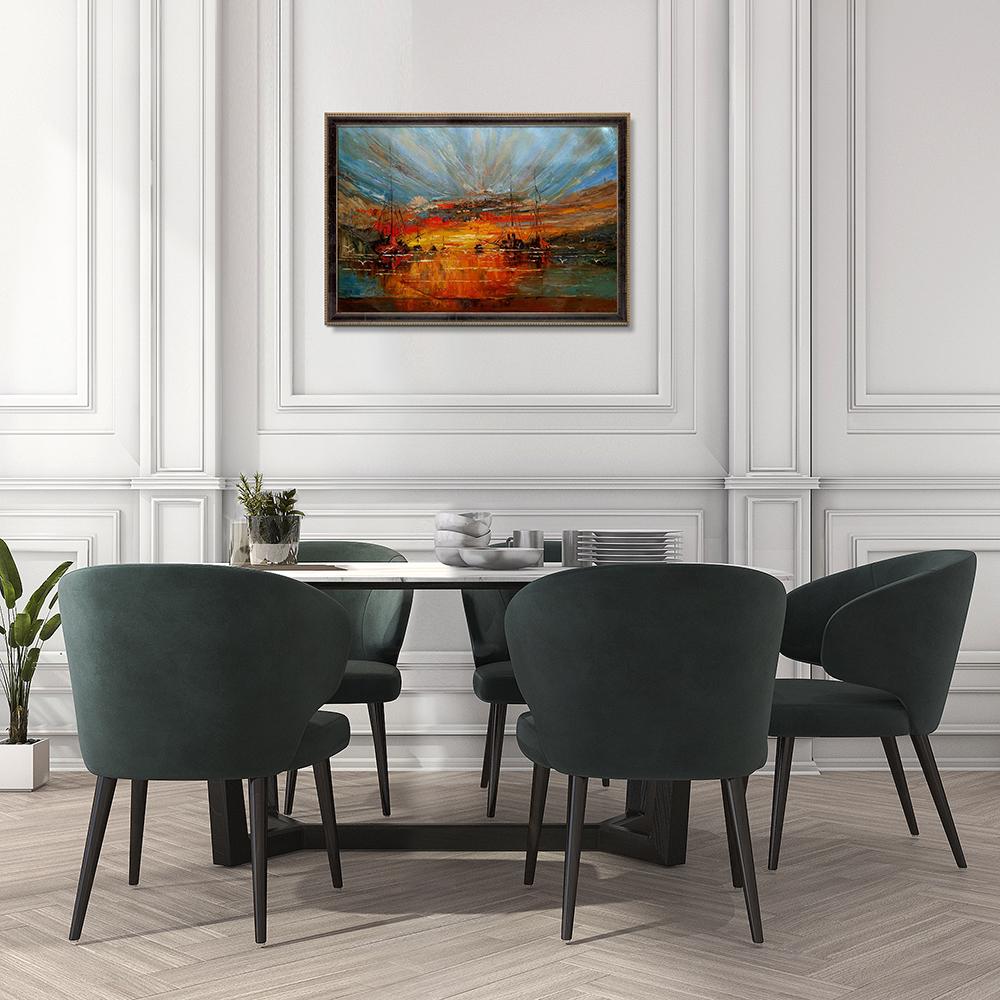 As things continue to change on a global level, many details of everyday life will be altered. As a society, we can and we will keep moving in a positive direction, towards a new lifestyle. It is our hope that through the power of art and beauty we can offer some comfort to our customers.