New Artist Recently Added to our Gallery
There is something exciting about discovering a new artist and the beautiful art that they have created. We here at overstockArt are always on the lookout for unique, creative voices to bring to our customers. Over the past few months we have added a number of great new artists to our collections. Here are some of our new favorites, and a sampling of their work for you to see for yourself.
Charles Rennie Mackintosh was a Scottish architect and artist in the Symbolism movement. He was also very influential in the Art Nouveau movement, along with his wife, Margaret Mcdonald. Like many artists, his work grew in popularity after his death. The Metropolitan Museum of Art held an extensive exhibition of his work in the late 90s. There is even a statue of him in his hometown of Glasgow.
John Leslie Breck was an American Impressionist painter. He was one of the earliest in this style and made it very popular during his career. While visiting Giverny in France, he met Claude Monet and was found inspiration in the beautiful landscapes. He painted scenes from places such as Giverny, Venice  and America, presenting both with the impressionist's signature colors and brushstrokes. He was a powerful influence in growing the Impressionist movement in the States.
Sir John Everett Millais was a founding member of the Pre-Raphaelite Brotherhood. He showed great talent at a young age, along with classmates William Holman Hunt and Dante Gabriel Rossetti. He became known best for his portraits of beautiful young women. He was elected president of the Royal academy shortly before his death.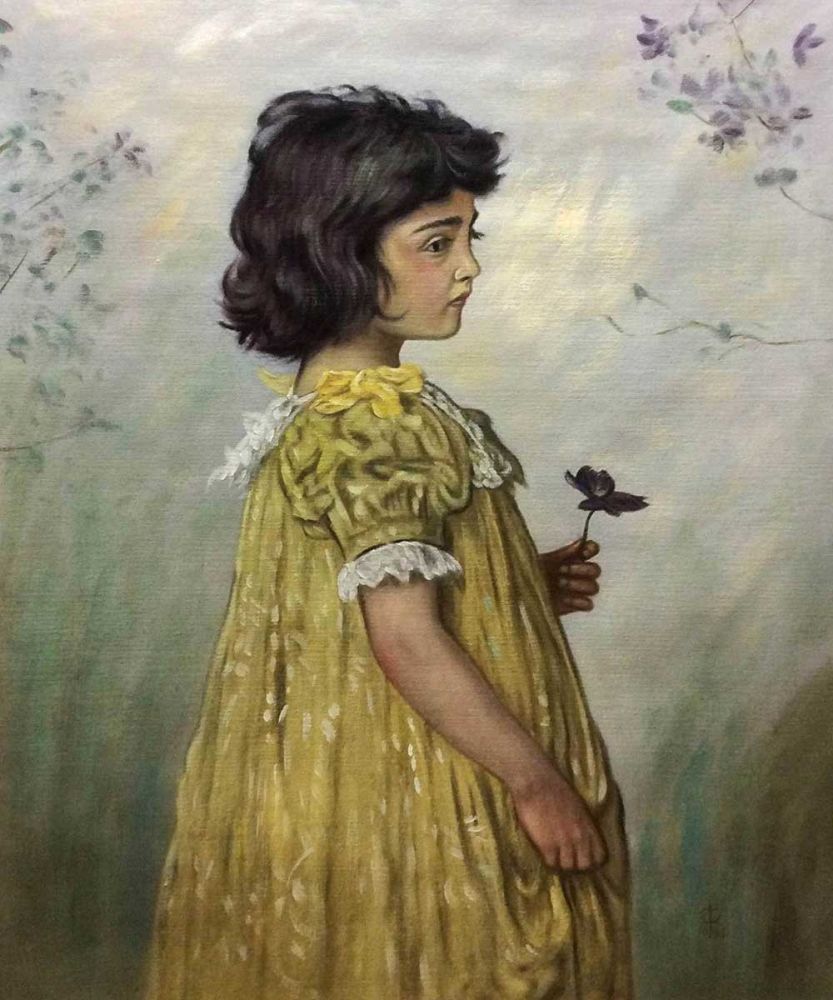 Chaim Soutine was a Russian painter who made substantial contributions to the Expressionist art movement. His personal style focused mainly on shape color and texture. He produced most of his art during the 1920s. One of his famous collections involved painting a dead animal carcass into 10 different works. Unfortunately he died while trying to escape the Gastapo in Paris. Recently his works have sold at auction for a million dollars.
Self-taught American artist Harry Roseland eventually traveled to Europe to continue his art studies. He was most well-known for his painting of poor African American family life during the early 20th Century. Many of his art pieces were sold as postcards or large full colored prints and distributed with the Sunday paper. His work also included lesser known seascapes and portrait of laborers. Roseland lived his entire life in Brooklyn and his work currently hangs in the Brooklyn Museum of Art.
Giuseppe Arcimboldo was an Italian painter during the 16th century that was known for his creative, interpretive portraits. Many of his whimsical designs created the likeness of a person, but using intimate objects such as fruit, vegetables, books or flowers.  In his most famous collection "The Four Seasons", each character represents both a season and a period in a person's life as they age. He was honored during his lifetime with an illustrious career that had influence on Surrealist artists such as Salvador Dahli in the 20th century.
We are dedicating to helping each of our customers find the perfect piece for their home or office space. We will continue to look for new artists that will provide plentiful selection. Feel free to check back in on our New Arrivals gallery periodically and see what is available there. New pieces are always being added and you don't know what might spark your own inspiration.