Rembrandt – The Master of Shadow and Light
Rembrandt Harmenszoon van Rijn was born in Leiden – the Netherlands – on July 15th, 1606. He was the youngest of 9 children and a premature artist whose genius placed in History. At 14 he was already enrolled at the University of Leiden. However, the program was not fit to his passion, as he requested to leave shortly after to be taught in Art. He learned with master Jacob van Swanenburch for 3 years and then moved for a three-month apprenticeship in Amsterdam with the great Pieter Lastman. Before turning 22 his talent was so highly regarded that he took his first pupils under his wing. Throughout his life, he taught over 40 artists, including Gerard Dou, Ferdinand Bol, and Govert Flinck.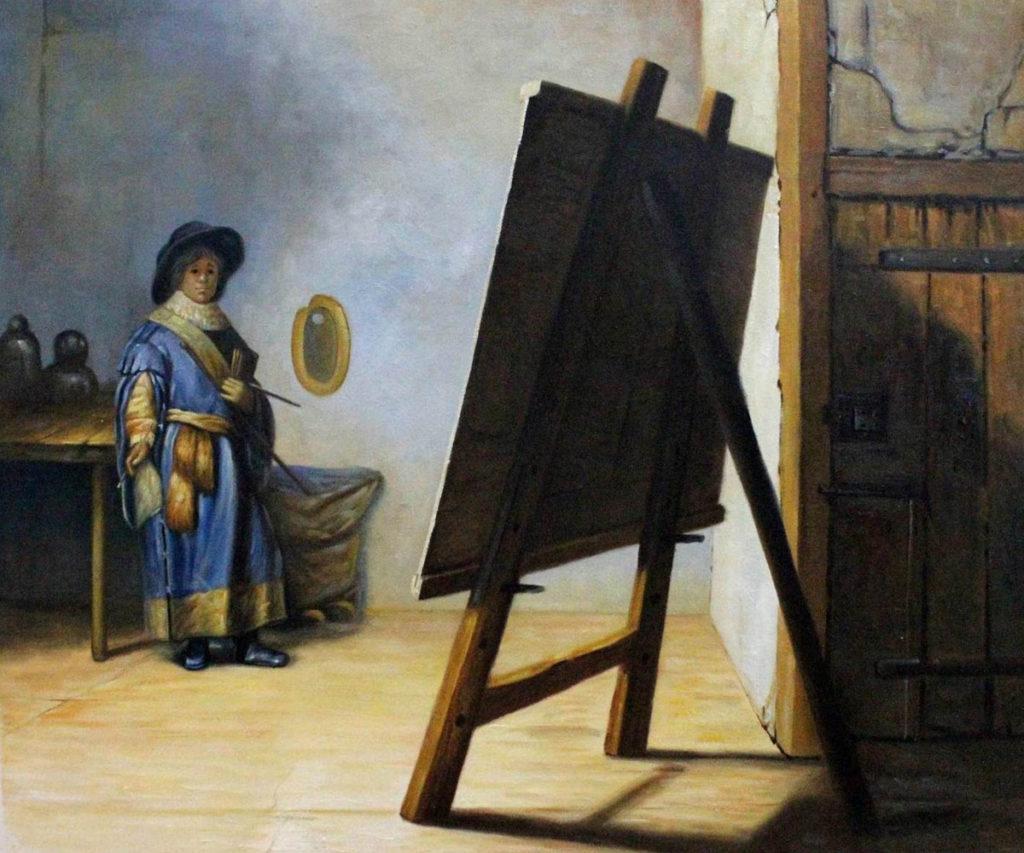 His career as a painter had great leverage after he married Saskia van Uylenburgh in 1634, the cousin of a successful art dealer. Soon his work gained a reputation among wealthy patrons who commissioned his portraits – lively and vibrant unlike the ones by other portrait artists – as well as large-scale mythological and religious works with a distinctive high-contrast method.
Rembrandt managed to be financially successful during his lifetime – as a painter, a teacher, and an art dealer. However, his opulent life was also filled with misfortune. He buried all his children (three newborns and a fourth child at 27); widowed twice and saw his wealth fade away. His beloved collection of ancient sculpture, Flemish and Italian Renaissance paintings, Far Eastern art, contemporary Dutch works and even his house (currently Rembrandt Museum) ended up being auctioned to pay his debts after declaring bankruptcy in 1656.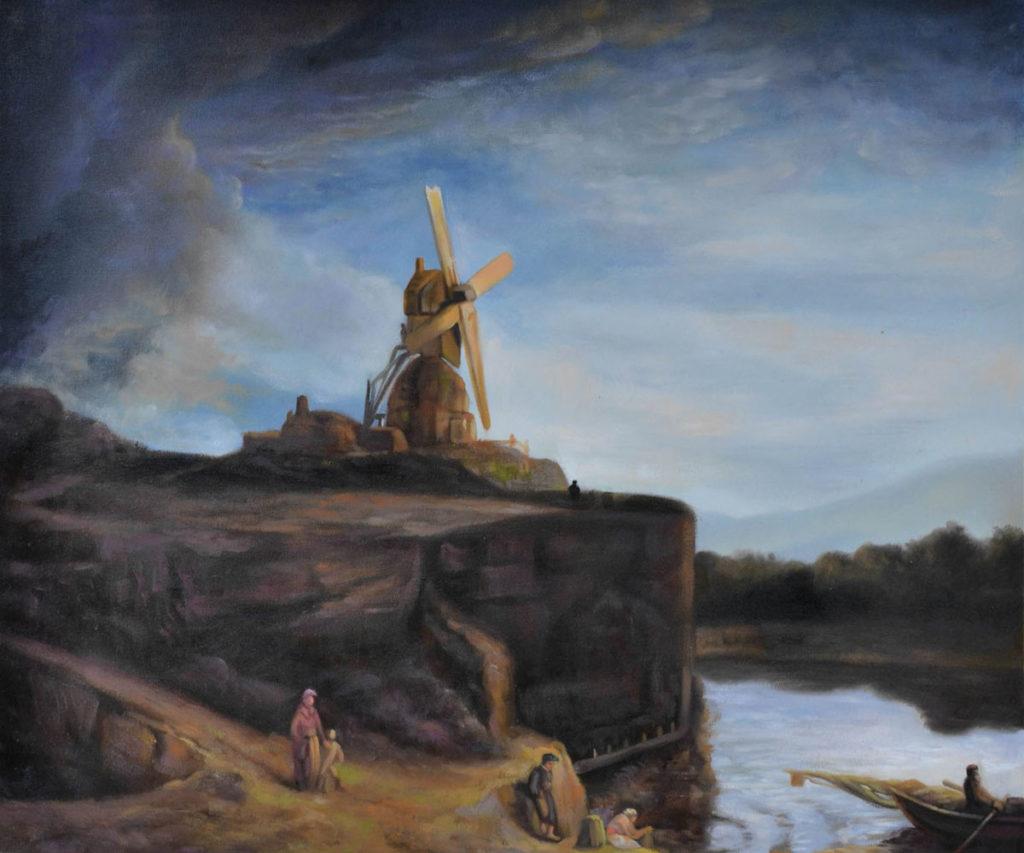 However, adversity didn't tame his talent. It rather deepened it through an emotional journey. He no longer was interested in refinement and beauty, but rather in creating art that tells the truth, the hidden depth behind the pose – an inconvenient honesty for his time. His work caused admiration and controversy, from his groundbreaking exploration of the oil paint texture to his remarkable ability for detail. He painted like a barbarian through the eyes of the norm, and like a genius through the look of a new era. Unfortunately, his growing expression and realism had no place in the formal and restrained ways of Classicism. By never stepping back on his creative beliefs, Rembrandt ended up being banned, but he never stopped painting.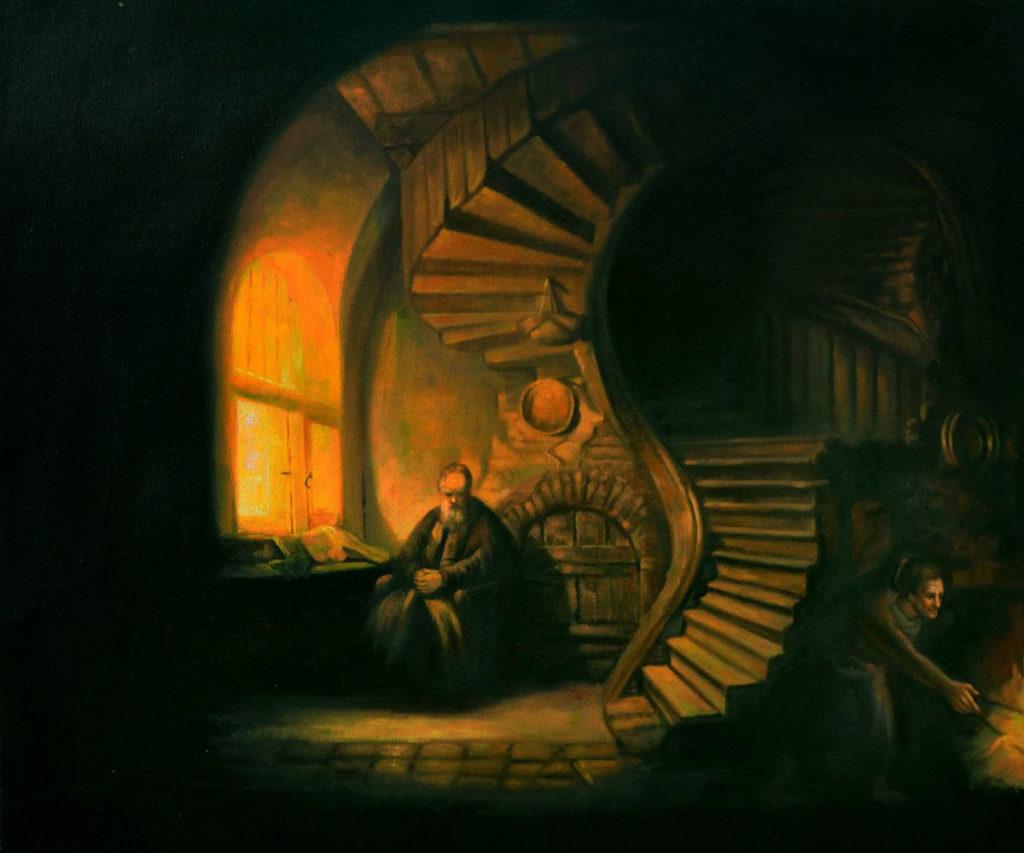 He died at 63 – ill, bankrupt, with a lost reputation – but he left a precious legacy: the knowing that beauty cannot be bound by time or taste, and emotions don't always show in perfect forms. His work came to dominate what has since been named the Dutch Golden Age and he is today one of the greatest painters and printmakers in European art. He came as close to nature as it would be possible through paint, with such empathy for the human condition that he ended up being called one of the great prophets of civilization.