Rustic Décor Art Pieces
As the days grow shorter and the weather turns cold, many people begin to spend more time at home. Home has become our sanctuary, a place to escape the stress of the world at large and find inner peace. Help make that home more comfortable by transforming it into your own cabin get away with some great rustic art. Rustic décor art pieces are intended to evoke a sense of heartiness and warmth. The warm, earthy colors and serene country setting will take you to another place. Therefore, you'll be able to relax and enjoy these views.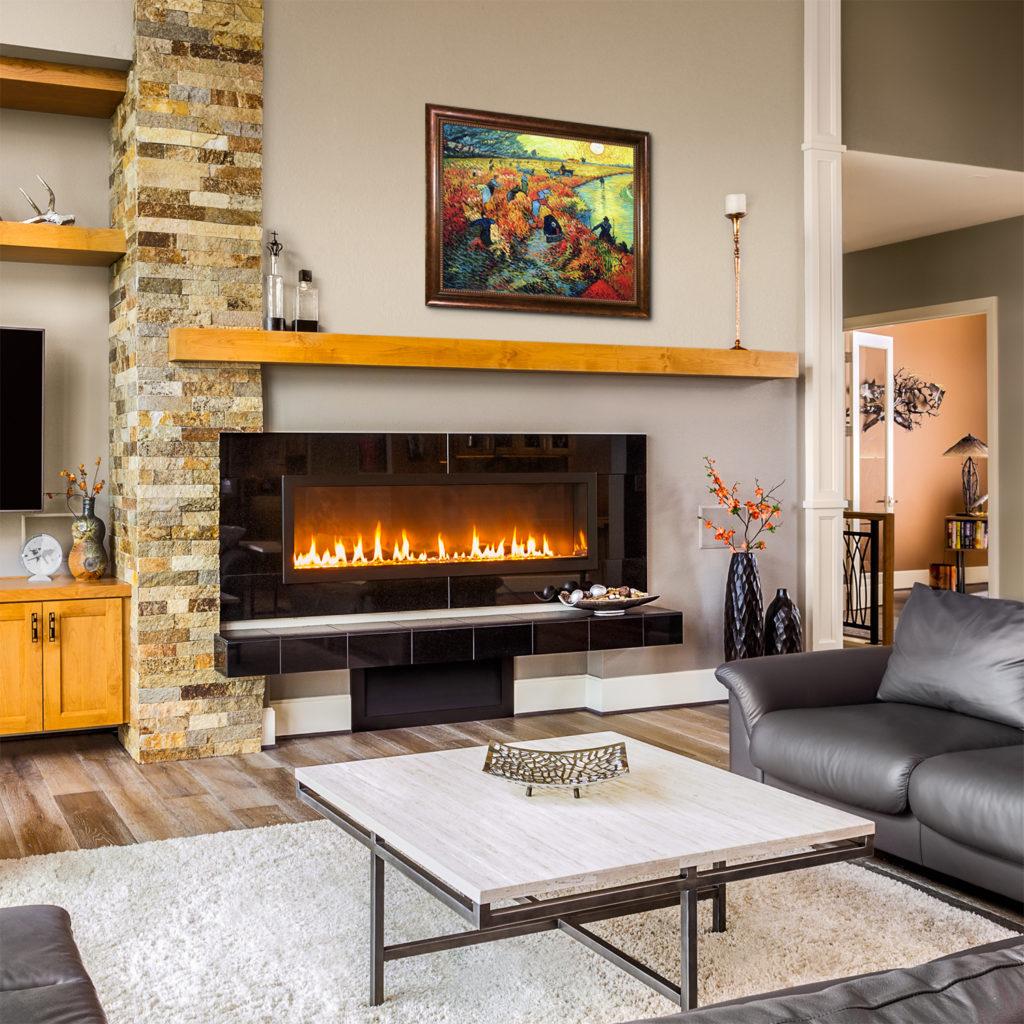 The Red Vineyards at Arles by Vincent van Gogh is one of the Post-Impressionist's most storied works. It was painted on 30 pieces of standard-sized burlap. This particular painting is said to be the only work sold by Van Gogh in his lifetime. Vineyard workers are depicted, toiling over vines in Arles.  Rich shades of orange, gold, and blue features the artist's signature technique. Finally, far off in the background, the artist's iconic impasto sunset.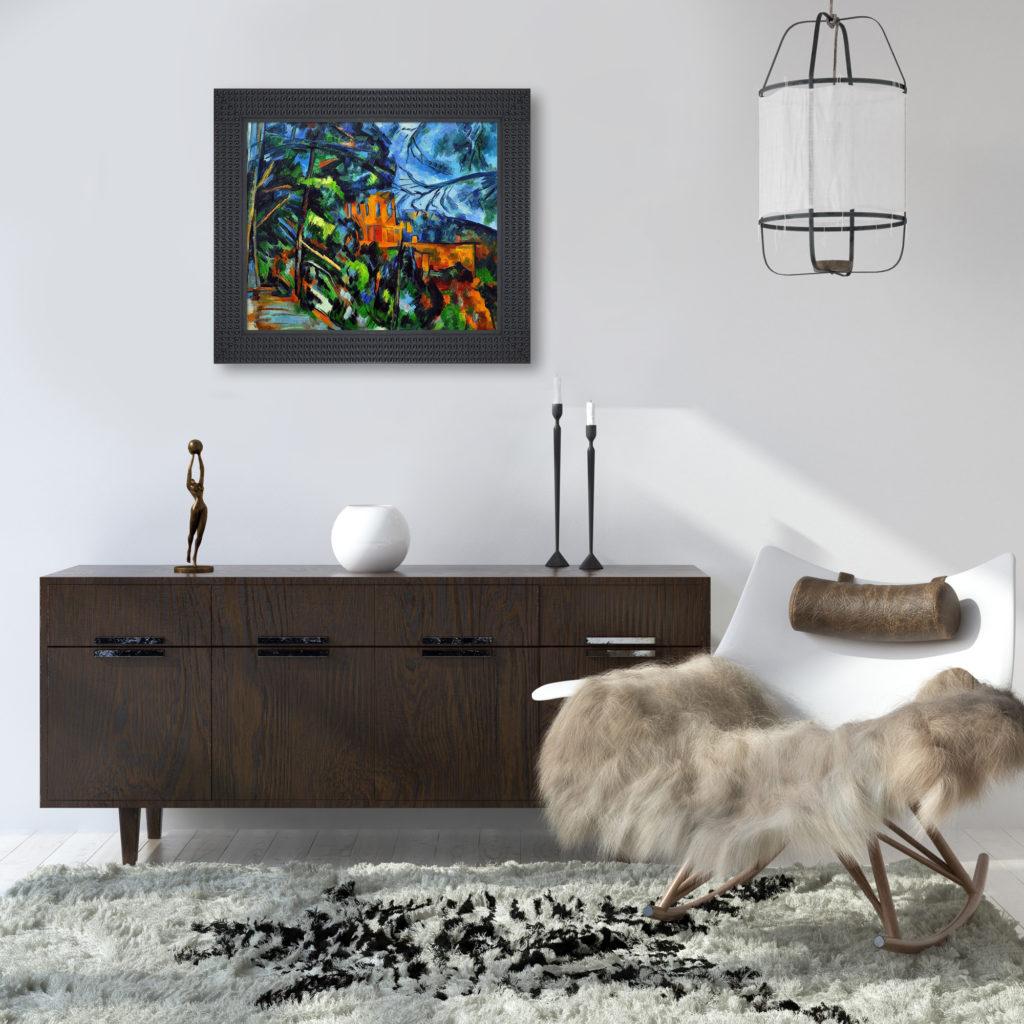 Paul Cézanne is best known for his exploratory brushstrokes that build up to form complex fields. Chateau pays tribute to the artist's love for painting Provencal landscapes. The Chateau Noir is a neo-gothic castle, constructed around the same period, it was meant to look like ancient ruins. It is portrayed with a saturated palette of dark greens, blues, and browns. Included is Cezanne's preference for thick, multihued textures and moody, evocative shadowing.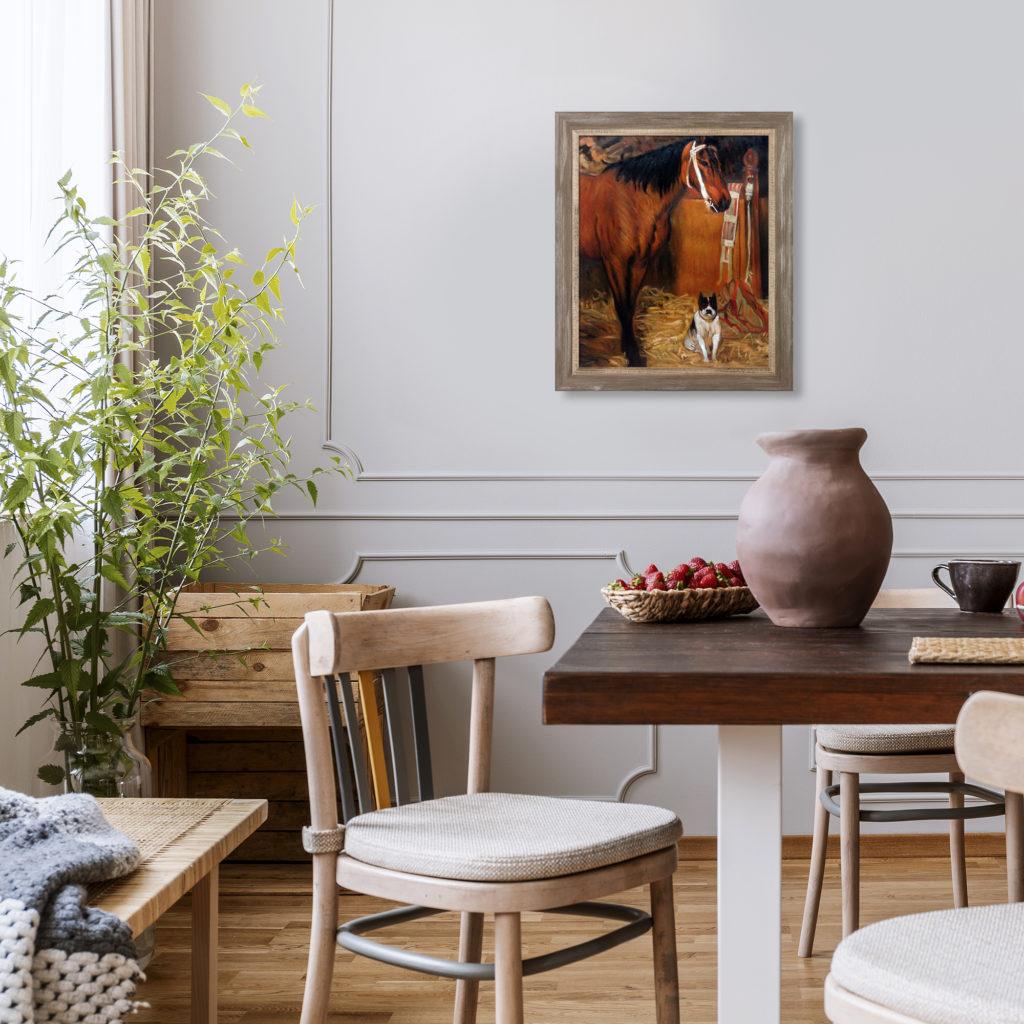 At The Stables, Horse and Dog by Edgar Degas is a sweet depiction of two animal friends. A horse and dog are featured, enjoying the warmth and comfort of a barn. This work of art has the same emotions and beauty as his infamous ballerinas, but with a country feel.  Without a doubt, this piece shows the complex beauty he was able to bring to any scene.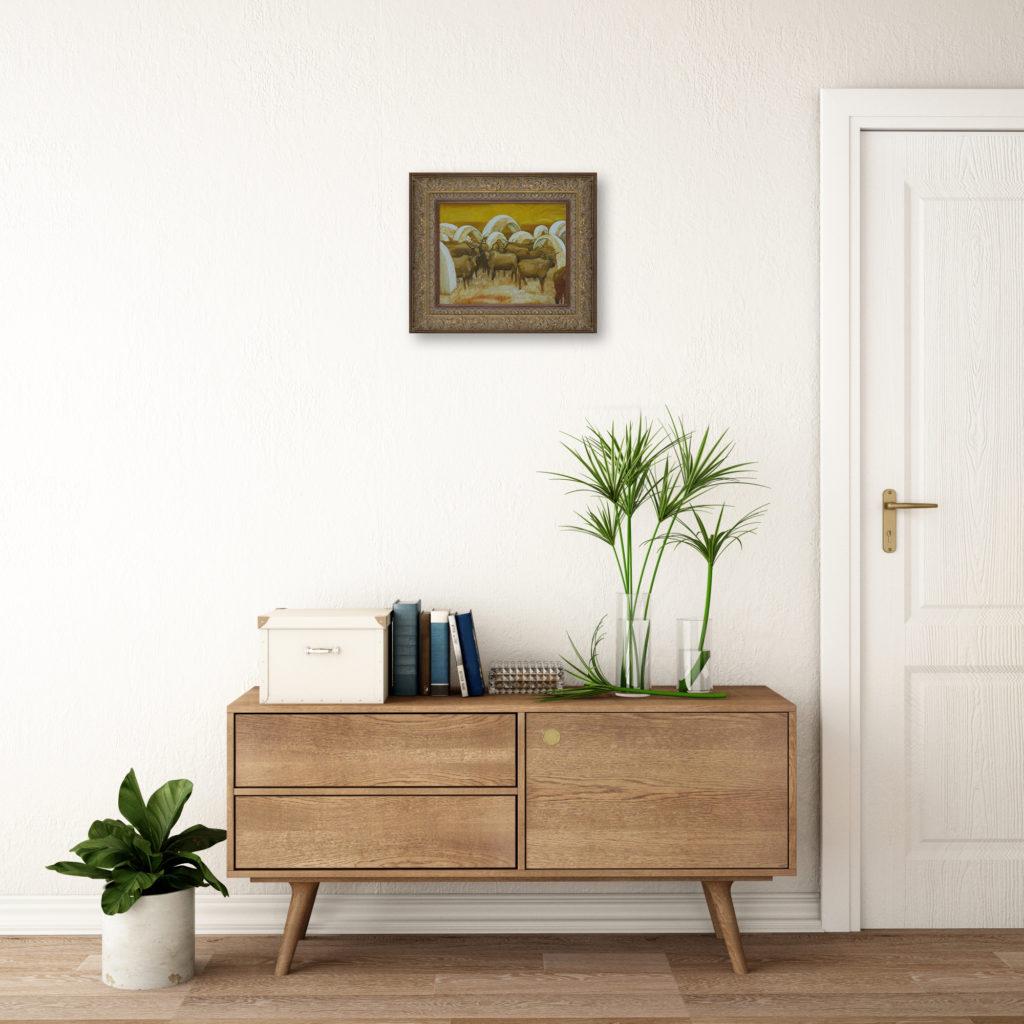 Bulls is a beautiful painting by contemporary artist Sergey Roy. The soft yellow tones will remind you of a prairie sunset, while these majestic wild cattle roam in the foreground. This piece has a dreamlike quality that will bring warmth and joy into your home. He considers his form of art to be nonconformist, but it easy is to see why it is so popular.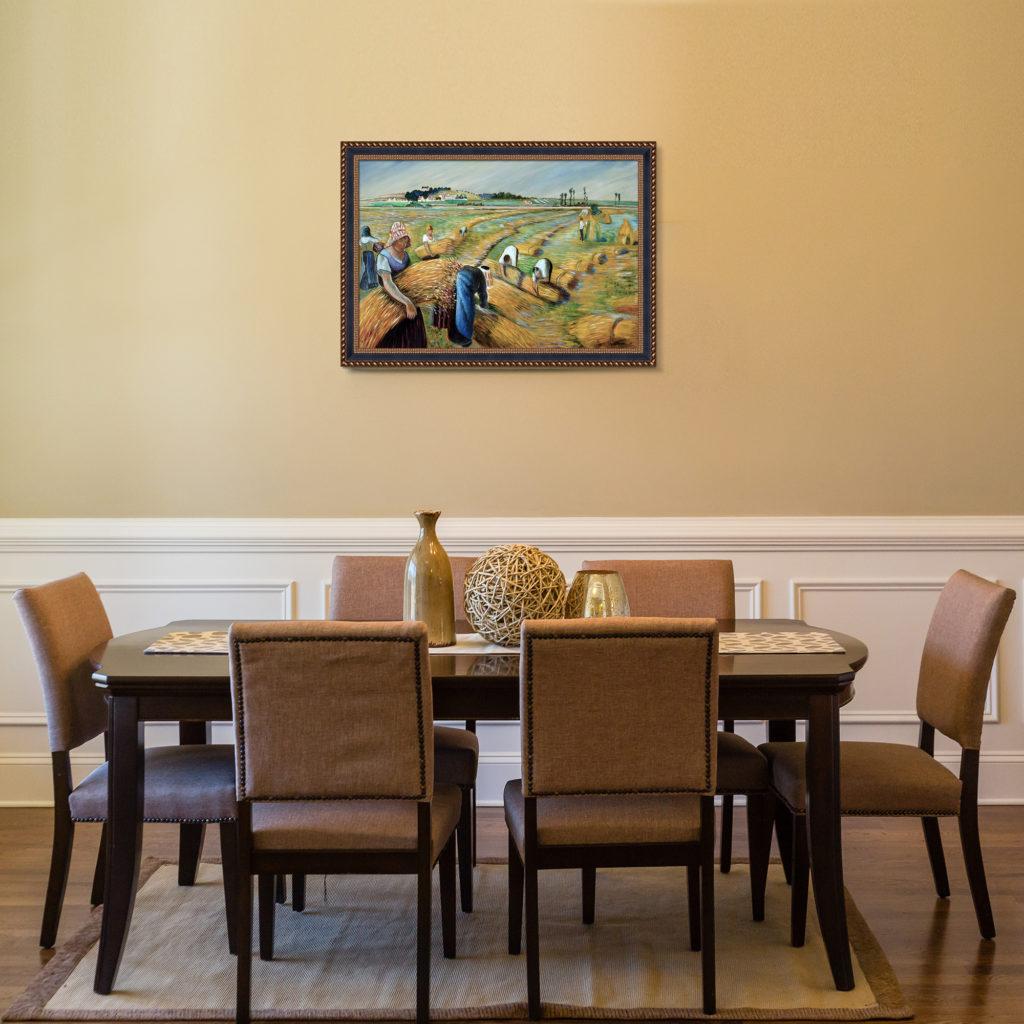 The Harvest is a beautiful landscape painting by Jacob-Abraham-Camille Pissarro. The artist's landscapes of rural and urban French life have been his more popular works. His later work displays an empathy for peasants and laborers sometimes revealing his radical political leanings. Likewise, this piece shows the majesty of a wheat field on a warm sunny day. As a result, you feel the warm sunshine on your skin.
These are some of our favorite rustic décor art pieces, but we have much more to choose from if you would like to browse our rustic art gallery. We are sure to have something for every taste and style. Art aficionados and novice collectors alike will immediately recognize the names within this collection. In addition, all of the paintings found in this collection truly define the rustic genre.