The Show Stopper is finally here…
Back in April, I wrote about the Van Gogh Portrait, "L'Arlésienne, Madame Ginoux" the show stopper at the "Impressionist and Modern Art Sale", Christie's New York.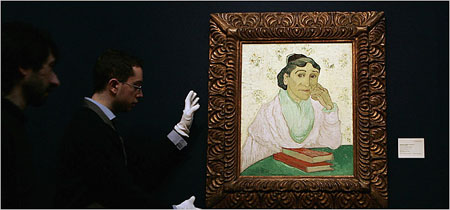 We finally got them reproduced by hand! Oil on canvas of the hottest Van Gogh of the year! Shop for it now on overstockart.com…
This painting has an amazing back story. Read about it in my previous post back in April.
Congratulations for those who backordered this masterpiece, I would love to hear some of your feedback.