Van Gogh's Poppies Worth Up To $50 Million
 "You will see that by making a habit of looking at Japanese pictures you will come to love to make up bouquets and do things with flowers all the more." V. V. Gogh
Art has something quite ironic about it, and so has life. Van Gogh's work, from all the artists, is a true proof of that. As in Voltaire's "Candide, ou l'Optimisme" Van Gogh once advised his sister, Will, to cultivate her own garden, to find joy and meaning in life. And so did he, through his work – finding at least the meaning.
Flowers had quite an effect on Van Gogh. So did the golden wheat fields, so did the indigo skies, so did the light contrasts and its many shades. However, nothing was quite as rich in color as flowers – being color his great obsession.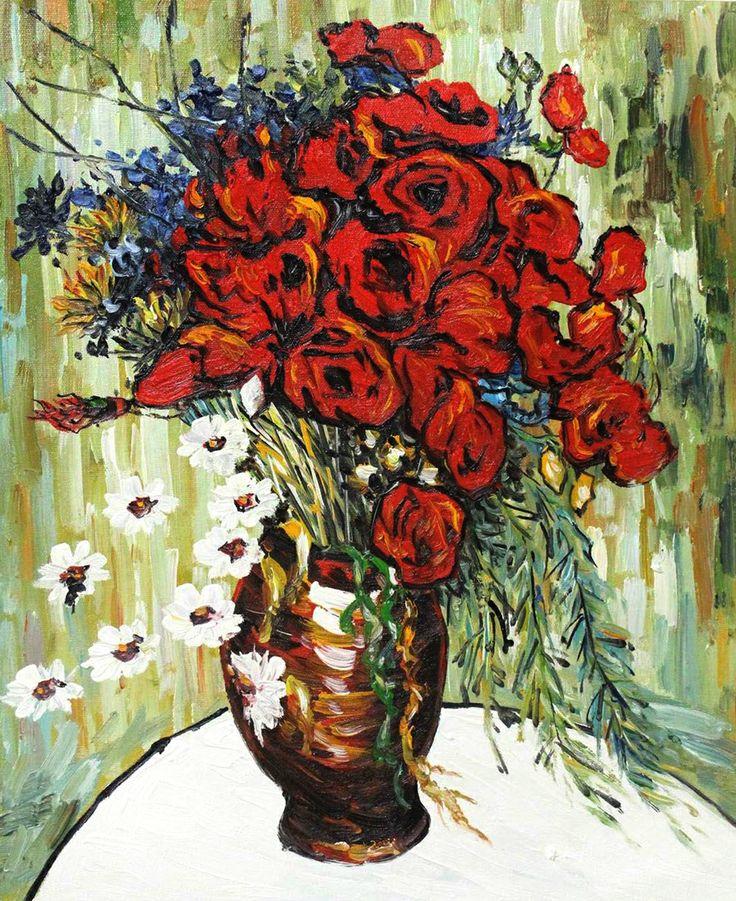 Whilst in Paris, he explored palettes of red poppies, white and rose roses, yellow chrysanthemums, blue cornflowers and myosotis. He made of bunches, vases and fields the subject of many of his works. Ironically, he did it not only because its abundance captured his eye, or for summoning the peace he sought; but because money seemed to be too short for long quests for perfection. As he could not afford to pay models, Van Gogh painted irises, cypresses, daisies and sunflowers. It was a rather inexpensive way to exercise his talent and get some income out if it.
Unfortunately, he was never a commercial hit during his lifetime. His brother Theo, who was also a great financial and emotional support, often sold Vincent's paintings – along with Monet and Edgar Degas' works – but not as much as they could expect. This apparent lack of success, added to anxiety and a great emotional instability, had much weight on his decision to give up on life. Ironically, today, these works are among the most expensive paintings of all times.
This year on November the 4th, Sotheby's Impressionist and Modern Art Evening Sale will star the "Vase with Daisies and Poppies". A still life firstly owned by Dr. Paul Gachet – Van Gogh's physician – and one of few to be sold on the open market since the late 1980s. It is expected to raise between $30 and $50 million dollars; one of the biggest sales since the "Portrait of Dr. Gachet", which was sold for $82.5 million back in 1990. Yet, this is more than a pungent impressionist work, or an ordinary still life of an ordinary bouquet.
On his last month alive, those simple flowers captured his attention to the scarlet light they held against the Sun. The ones he chose, among all red dots popping on a yellow background, to become the central piece of his blue wooden room. No poppies could last as much as those did; looking upon the end of Spring from that very large window. They lasted beyond the day Van Gogh returned to that same field, stood among the wheat and crows and eventually took his own life. Dramatic as only the ultimate act could be; just as if his blood was the ruby missing upon those golden fields.
If $50 million are just a little too heavy for your pocket, there are high quality replicas available on overstockArt.com for works such "Vase with Daisies and Poppies", "Irises" and the "Vase with Fifteen Sunflowers"  also among the 30 most expensive masterpieces of all times; as well as plenty other flower studies, such as Cornflowers Peonies and Chrysanthemums or Branches of an Almond Tree In Blossom.