Interpretation Creates New Art
One of the most wonderful aspects of art is the ability it has to inspire artists with a fresh perspective. They say that imitation is the highest form of flattery. Often that is exemplified in the recreation of famous art pieces and interpretation creates new art. Paintings such as the Mona Lisa, Girl with the Pearl Earring and The Last Supper have been reimagined numerous times. OverstockArt.com takes pride in the innovative creations of La Pastiche Originals.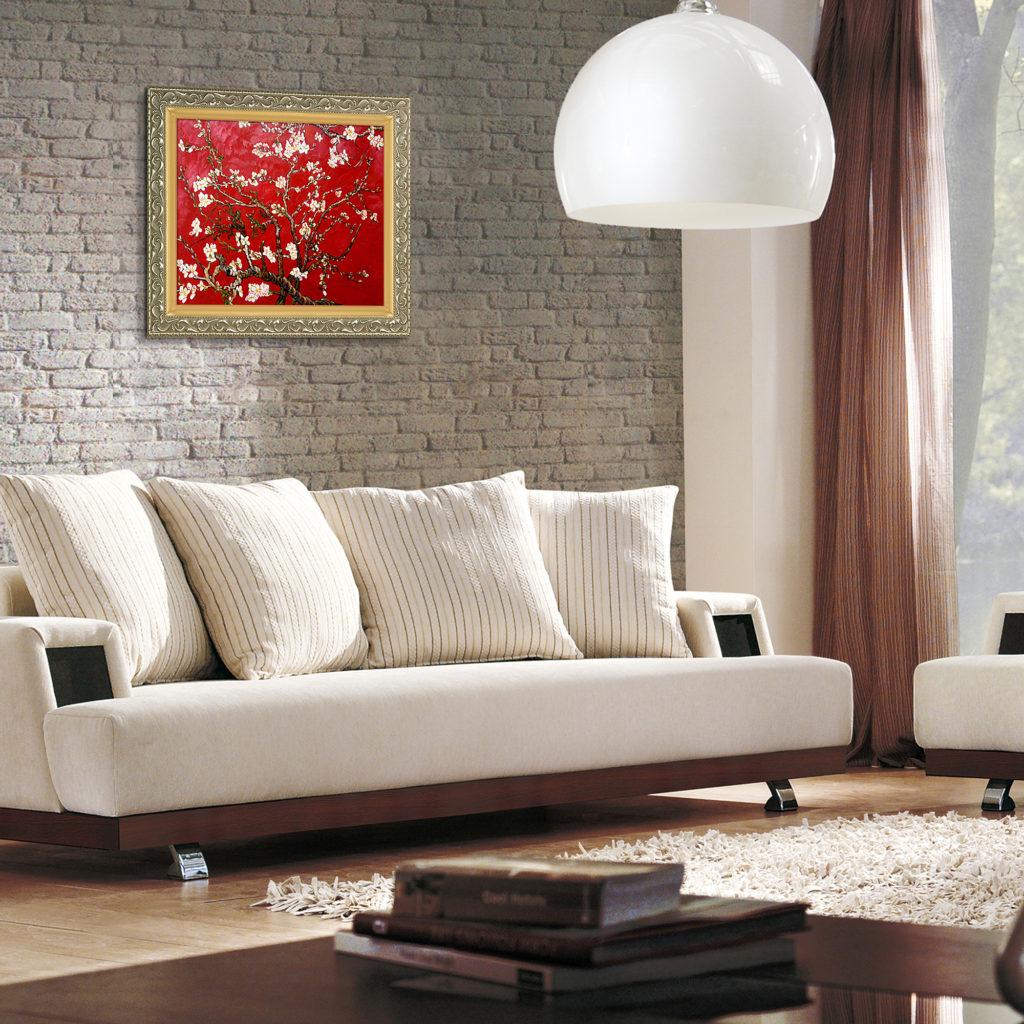 Branches of an Almond Tree in Blossom by Vincent van Gogh was painted during his Japanese inspired period. In the original, the background is a mixture of blue, green and grey. La Pastiche had now made it available in a wide assortment of background colors. Now it's even easier to find the perfect piece that match your homes color pallet. It still has the fine details and delicate blossoms, but with vibrant colors that include pink, jade, red and yellow.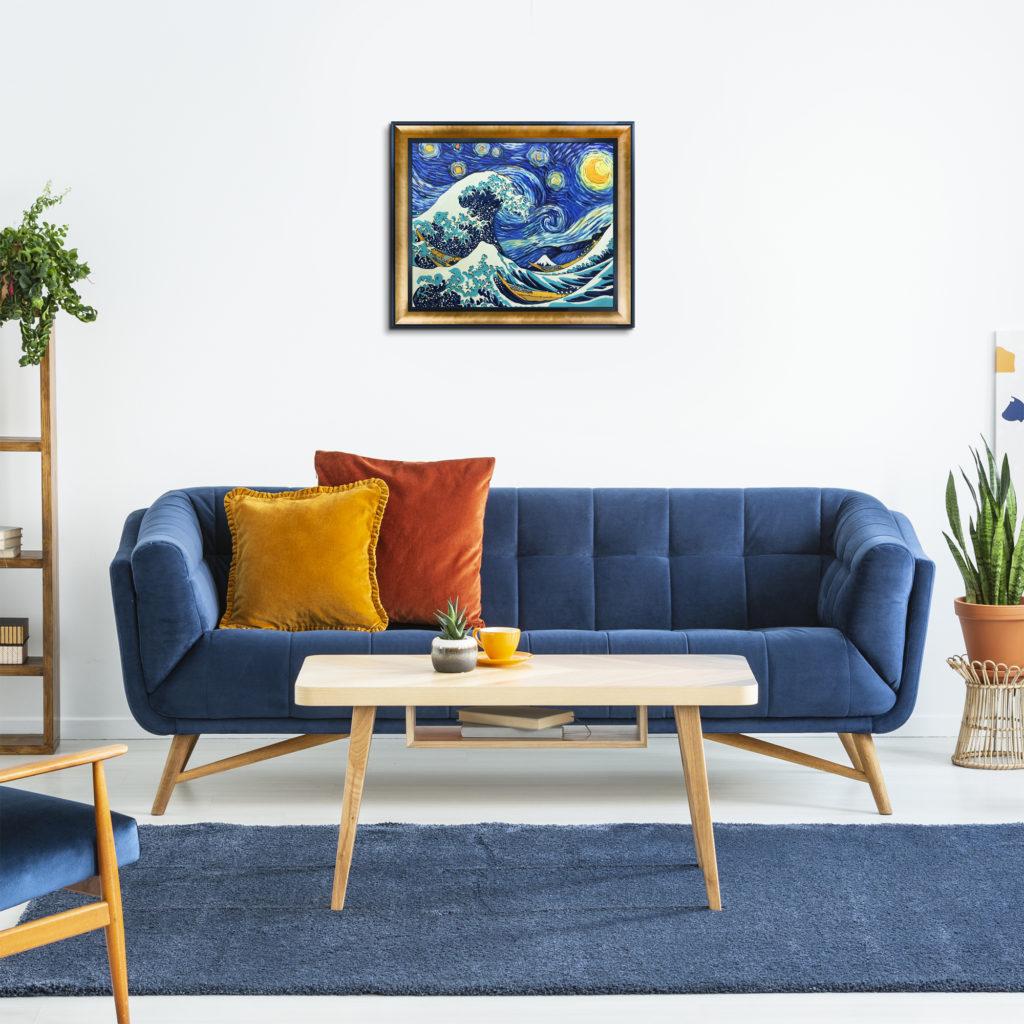 Starry Night Wave Collage combines elements of two masterpieces. Vincent van Gogh's timeless Starry Night with Katsushika Hokusai's The Great Wave off Kanagawa, create a totally new and fascinating take on the artists' work. The blues and greens of the color palettes make this an excellent mashup. Two works of art into one stunning collage. We also offer a Luxury Line version that adds gold foil accents for a more dramatic effect.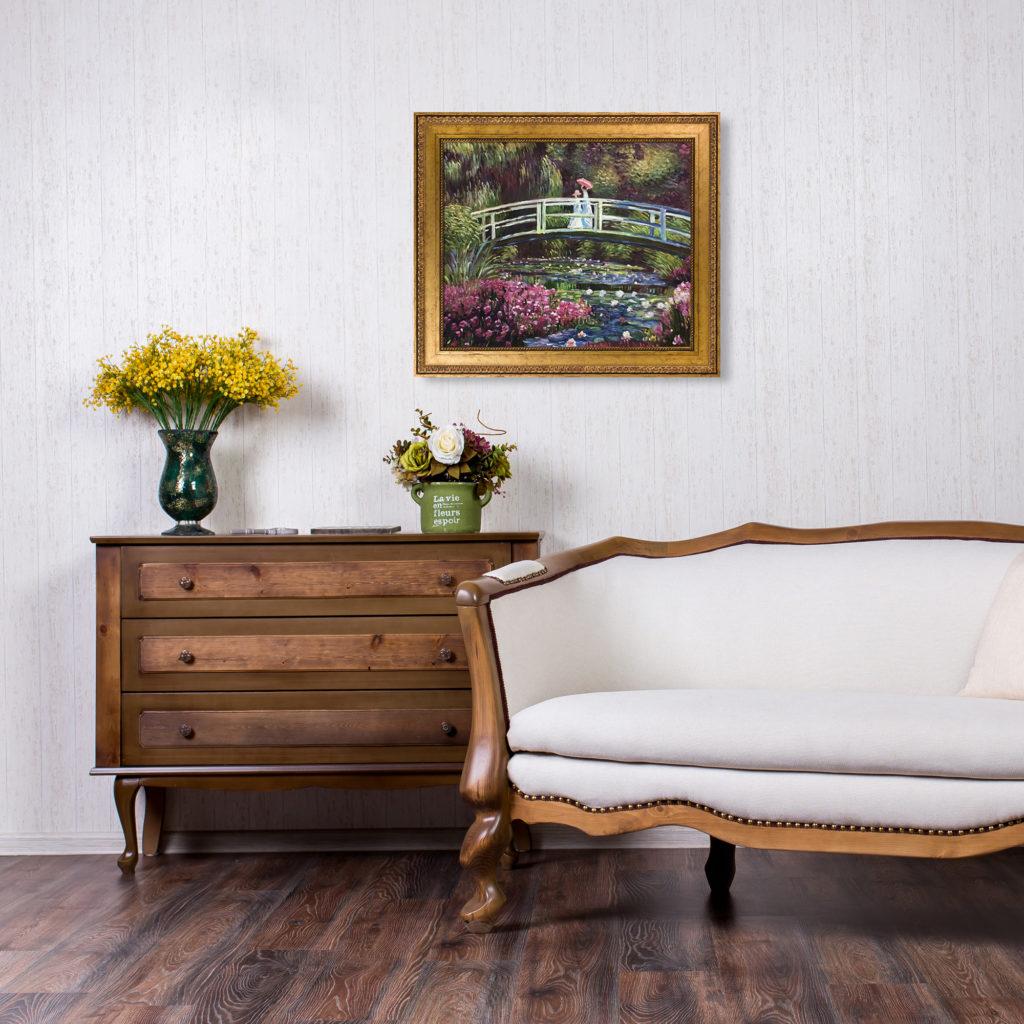 Japanese Bridge in the Artist's Garden is a collage of three different Claude Monet paintings: Cliff Walk at Pourville, Artist Garden at Giverny, and Japanese Bridge. Each of these paintings on their own are highly coveted but we combined the most exciting pieces of each one. It is thought provoking and beautiful, with the Impressionist's favorite subjects all in one glorious piece.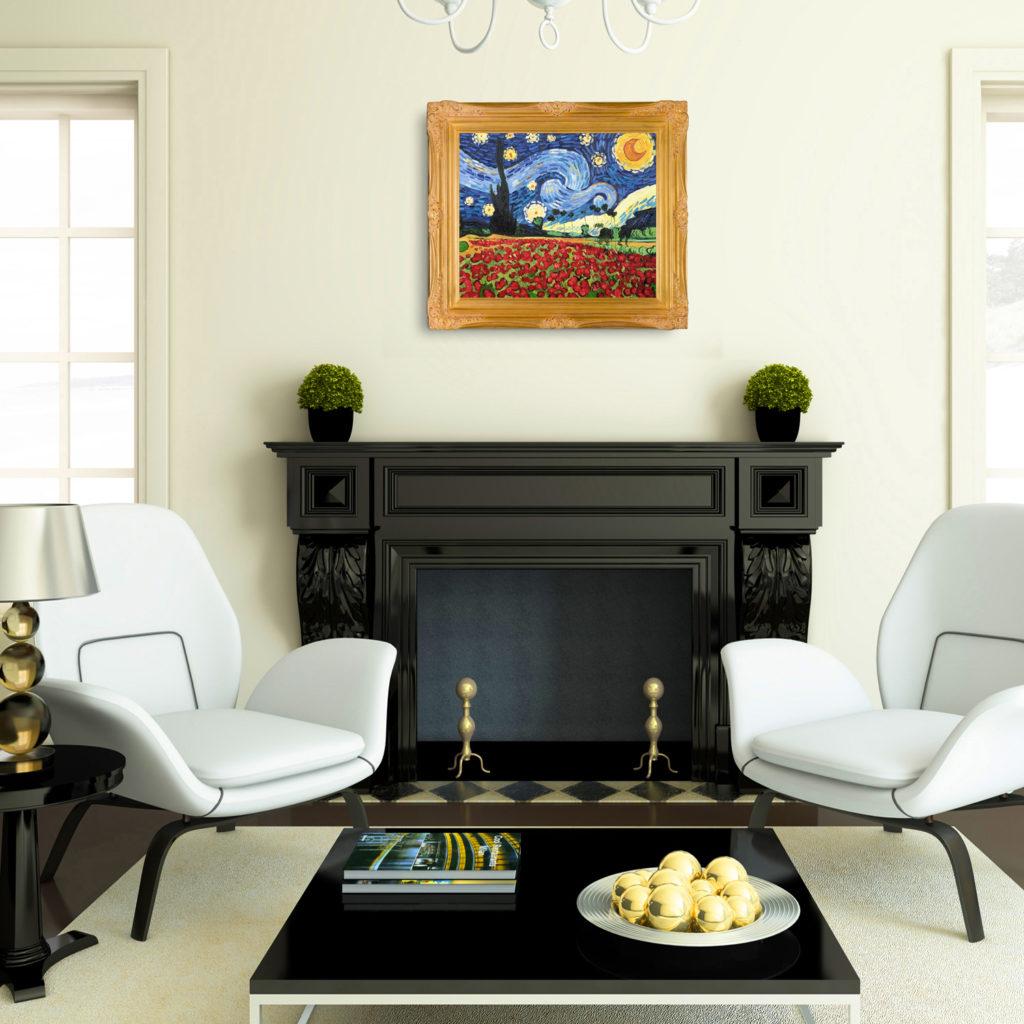 Starry Poppies Collage features both the Starry Night sky as well as the beautiful foreground from Field of Poppies, both by Vincent van Gogh. Using the thick paint and broad brushstrokes that Van Gogh was famous for, two pieces that are easily recognized around the world are combined. The bold colors complement each other and create a beautifully cohesive image.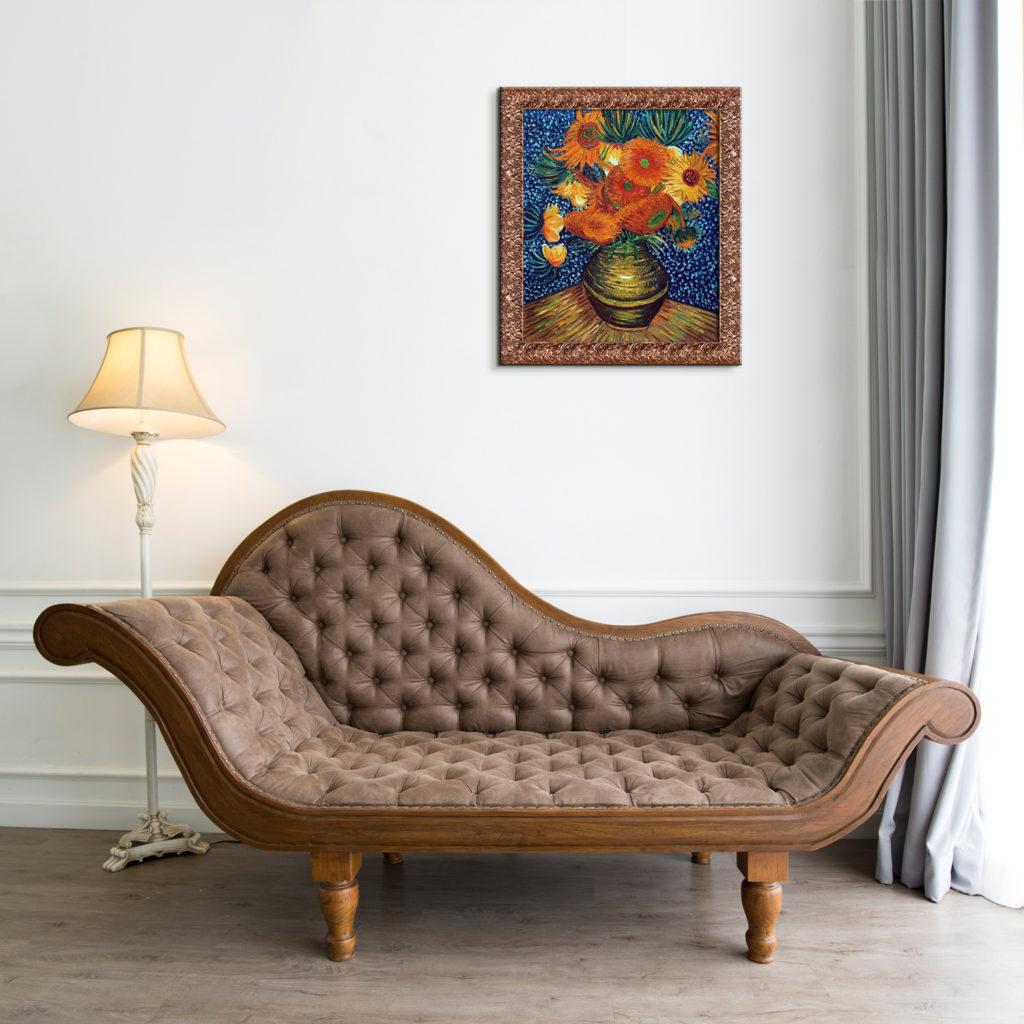 Flower Collage is a handcrafted reimagining of Vincent van Gogh's timeless originals, Imperial Crown Fritillaries in a Copper Vase and Vase with Twelve Sunflowers. This piece maintains the moody speckled backdrop and aged copper vase of the Imperial Crown piece, while capture the brightness of the sunflowers, a signature subject for Van Gogh.
If you are an art lover who admires creative interpretation of art, then you should browse the full La Pastiche gallery. Admire the way that this art studio keeps the best qualities of the classics, while offering a new perspective. One of these paintings would be the perfect addition to you home or office.