Claude Monet's Beautiful Gardens
As spring and summer approach, we begin to long for the relaxing time spent in a beautiful garden. April is national gardening month and we here at overstockArt know that not everyone has the ability to grow a garden of their own. Owning a delightful garden landscape is a great alternative and Claude Monet was an Impressionist painter who spent a great deal of time in rural France, creating such works of art. Luscious gardens were one of his favorite subjects to capture on canvas and provides an option for bringing the outdoors inside. Here are some of our favorite pieces among his work to enjoy a lovely garden anywhere you are.
A beautiful masterpiece, Monet's Garden Path at Giverny is complex in detail and composition. Lush foliage and many shades of color flood the canvas while the viewer's eyes are drawn in by the soothing scene. His use of broad brushstrokes and layered paint give it a sense of movement that will delight any audience. The play of light and shade makes the painting come to life and adds an elegant beauty to any room.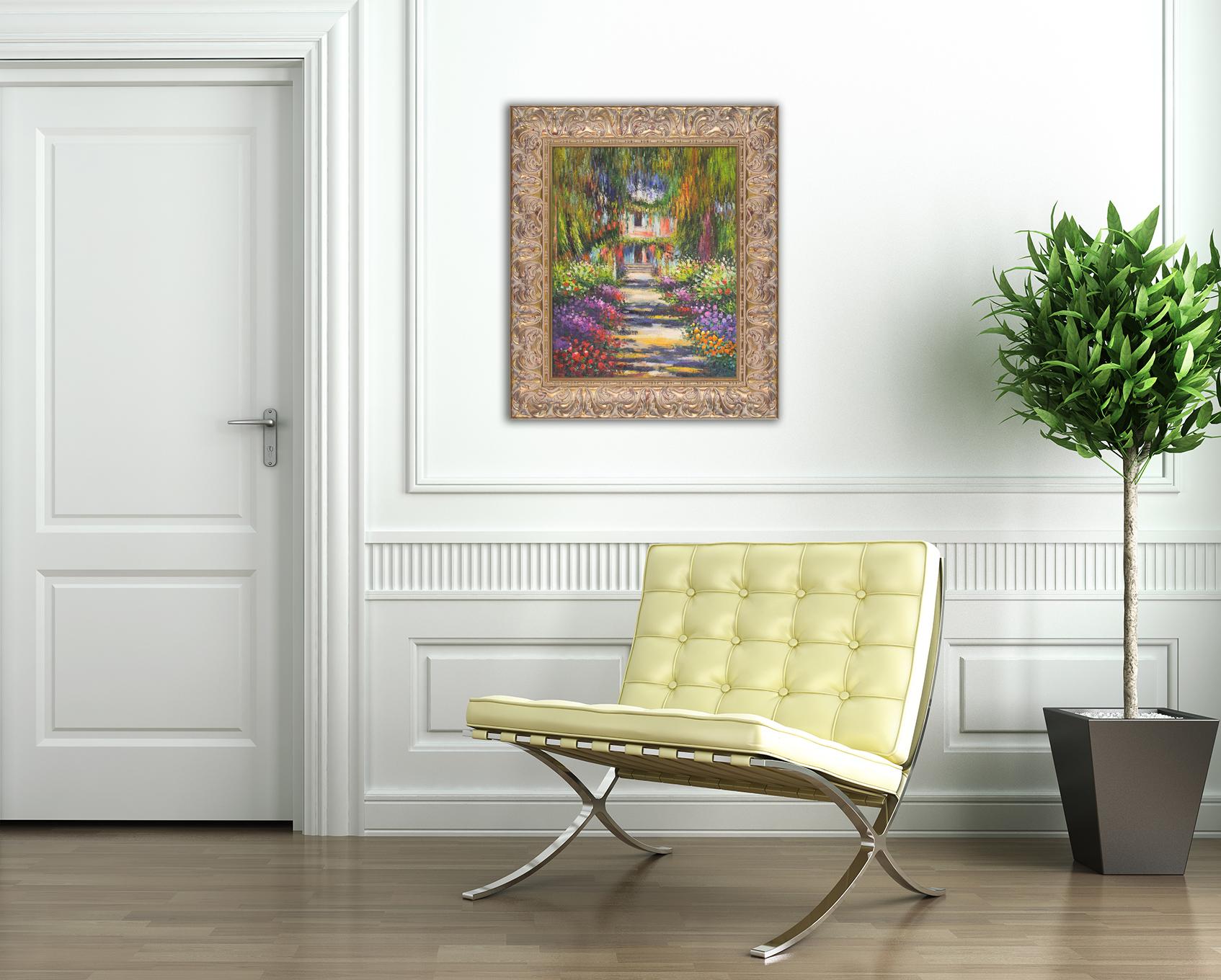 Monet was known for painting the same scene but in different light and at different angles, trying to capture how it changed. This garden was a favorite of his and was painted into many different pieces of his work. In Artist's Garden at Giverny, he takes the flower garden and makes it appear almost otherworldly in nature. The hazy view of this garden is filled with rich textures and blurred lines, but the colors are still as lush and vivid as if you were viewing the flowers in person.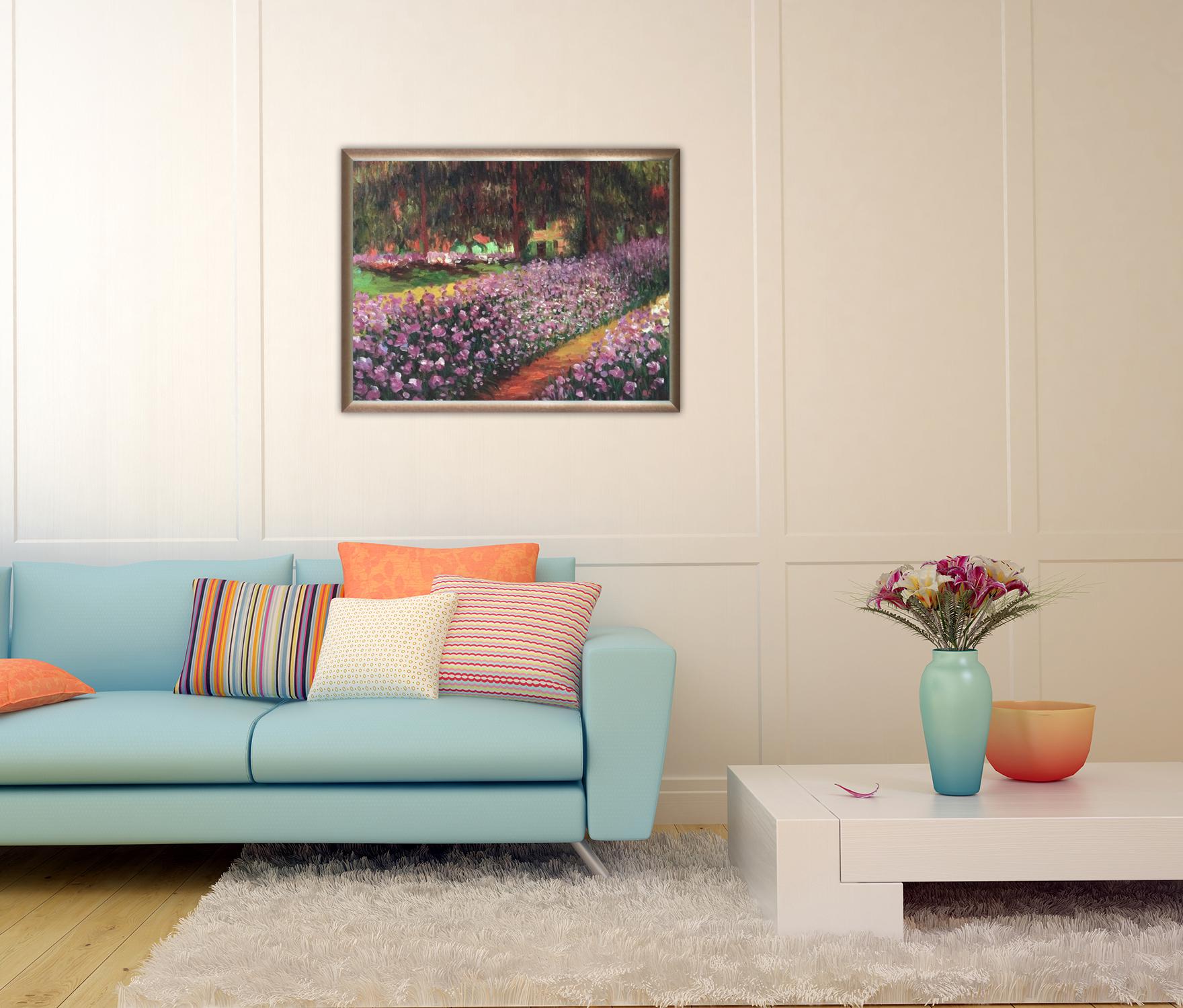 Corner of the Garden at Montgeron
Monet spent many days in his gardens perfecting his depictions of flowers and natural features. It's clear that by the time he painted Corner of the Garden at Montgeron, he had achieved mastery of his skills in French Impressionism. All the tell-tale signs of the French Impressionism movement are there, including natural color palettes, broad brushstrokes, and dreamy landscapes that create a fantastic example of Impressionist art.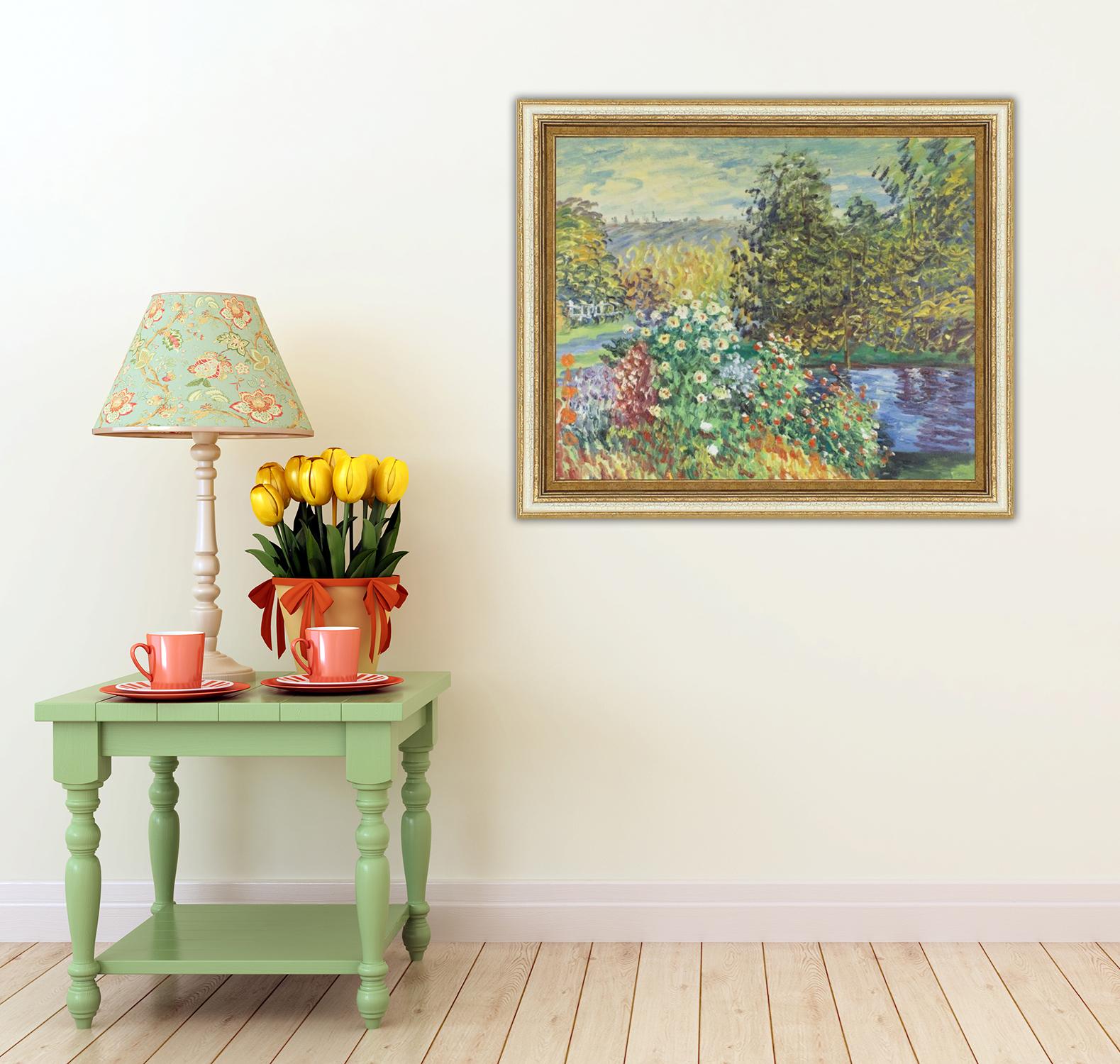 The Garden of Monet at Argenteuil
In Monet's The Garden of Monet at Argenteuil, the artist is able to create a sense of peace and tranquility often found in the French countryside. Monet spent seven years in this rural area outside of Paris, carefully studying each tiny detail of this garden and it clearly shows in the meticulous use of light in this piece. He brings it to life in a way that will amaze you and your family for years to come.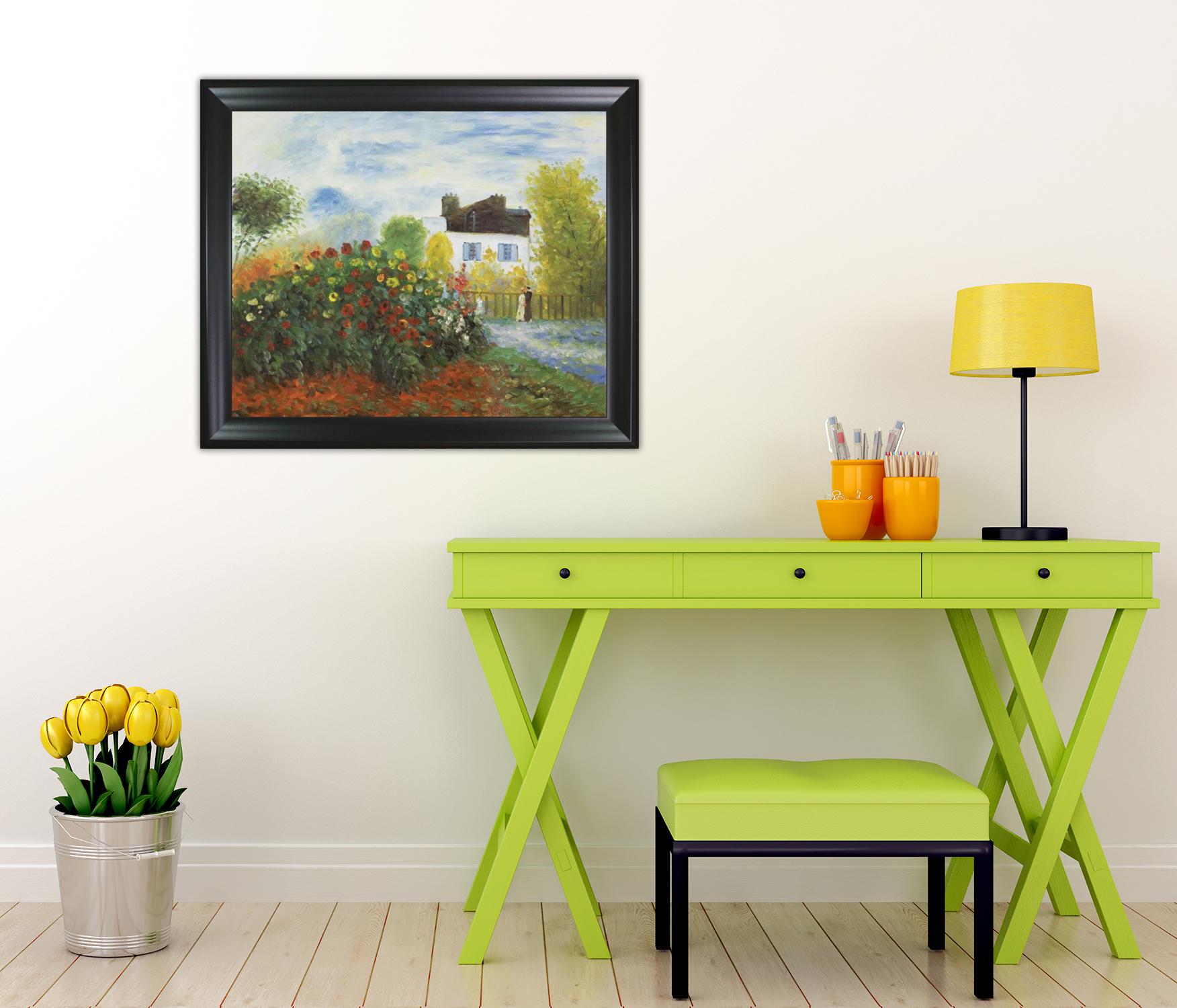 In Japanese Bridge, Monet portrays the arched bridge and garden pond which had become his primary source of inspiration by then. Monet completed several paintings from this same perspective to show the bridge under different lighting conditions. In this one, the sun shines down, contrasting with the soothing greens of the bridge, the trees and the water lilies that overpower the pond. Feel the same calming effect as the artist did when he was painting it.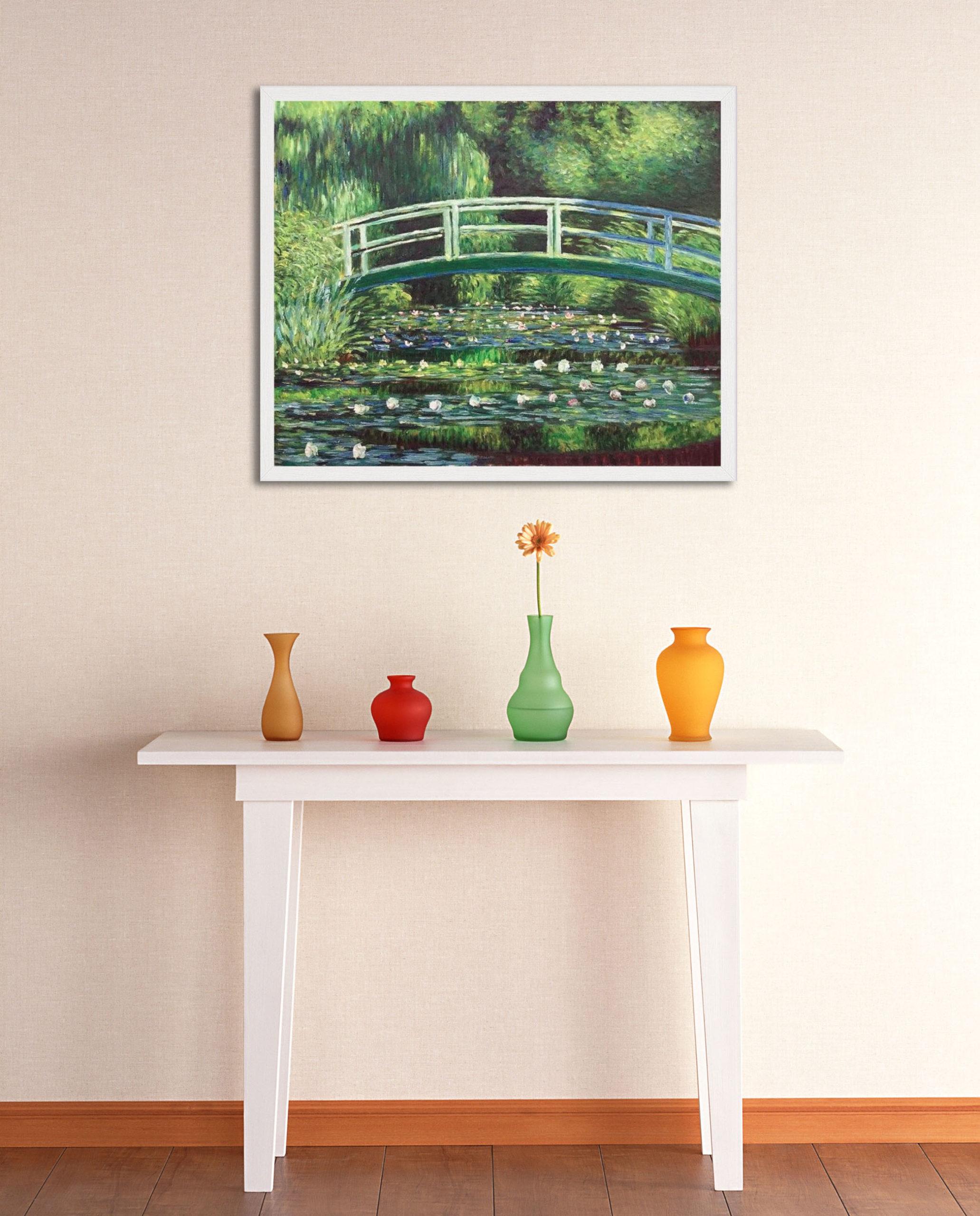 This is just a small sampling of the various pieces by this Impressionist master. Take some time to browse through our Claude Monet gallery. We are sure you will find the perfect landscape to give you the serenity of a warm afternoon in a peaceful garden. Let us help you bring some of nature's beauty into your own home.