Art to Celebrate Daughter's Day
National Daughter's Day is celebrated on September 25th and we have compiled a list of beautiful art pieces that we think capture the spirit of that holiday. The relationship between a parent and their daughter is special and unique.
Daughter's Day Celebrated with Art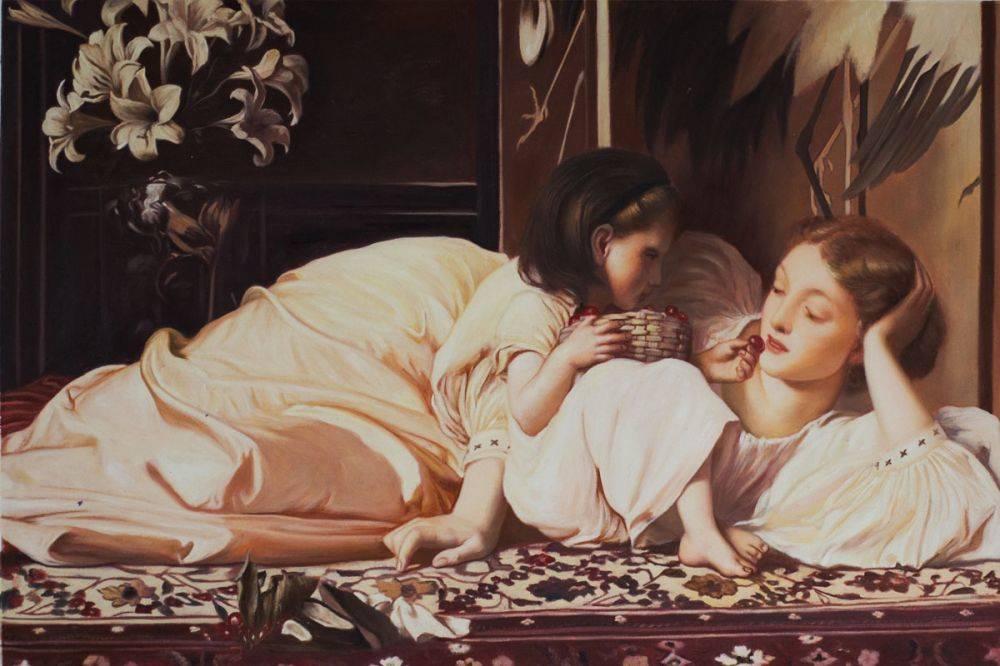 Lord Frederic Leighton's Mother and Child pays tribute to Leighton's association with the Pre-Raphaelites movement. Sir Frederic Leighton, was a British painter that also held the title of baron and worked primarily in London during his career. Mother and Child depicts a comfortable Victorian interior with an ethereal mother and child tenderly interacting.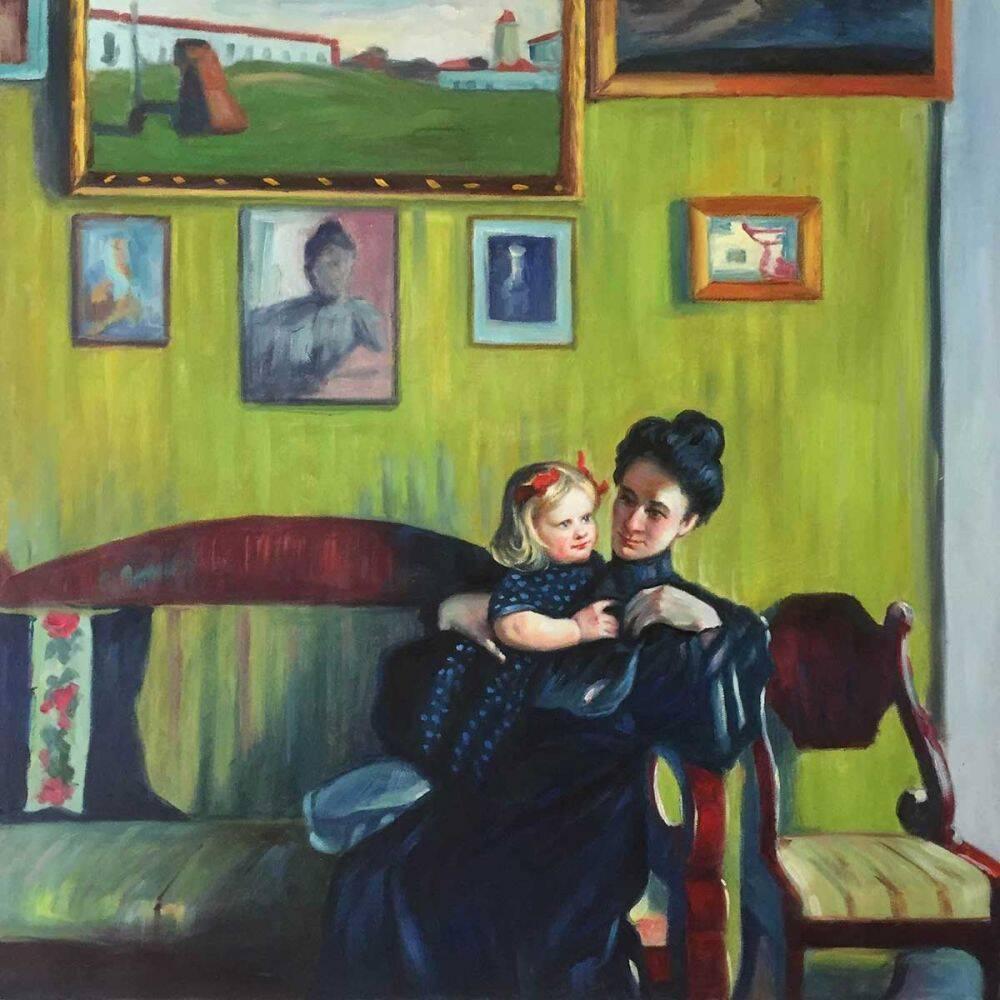 Portrait of Y.E. Kustodieva with Daughter Irina by Boris Kustodiev shows the love between mother and daughter. This Victorian painting was created during the Realism movement. Today, the original is housed in the State Tretyakov Gallery in Moscow. Realism was an artistic movement that emerged in France in the 1840s and it sought to portray real people in common situations with truth and accuracy.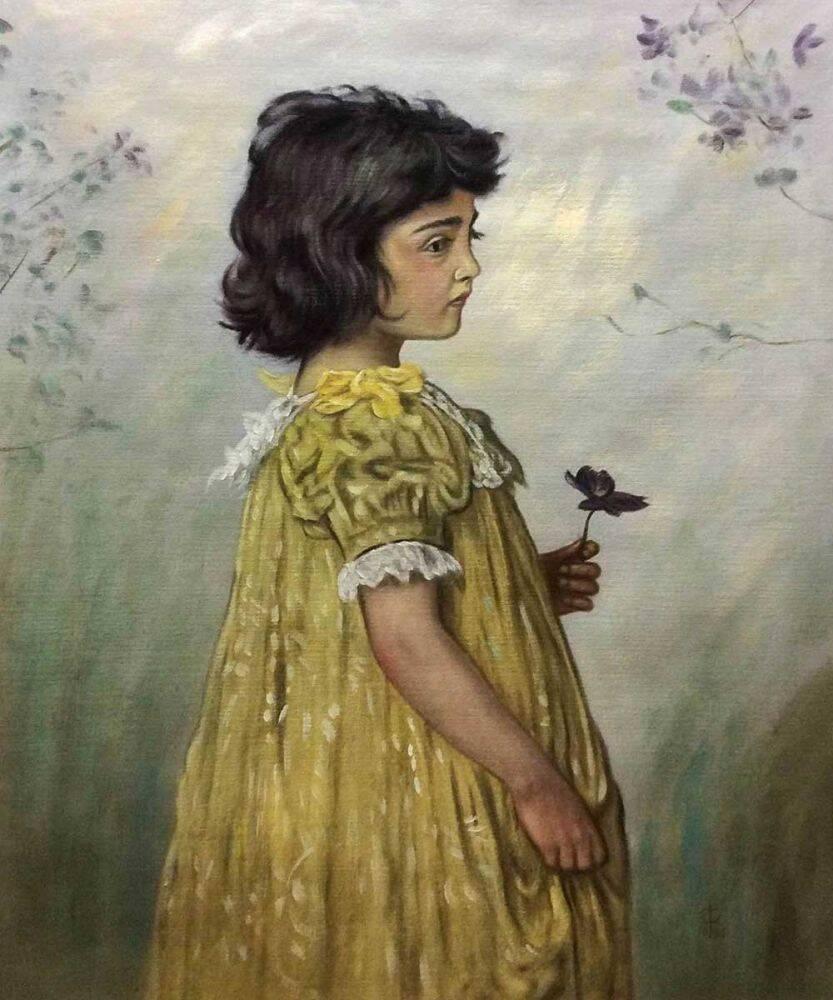 Pensive by John Everett Millais was painted after he had moved away from the Pre-Raphaelite movement. This was more inspired by Georgian Golden Age which was common for Victorian-era art. During this period it was uncommon for artists to commit to giving child subjects a sense of inner life. Therefore, the young girl looks almost like a life-like porcelain doll.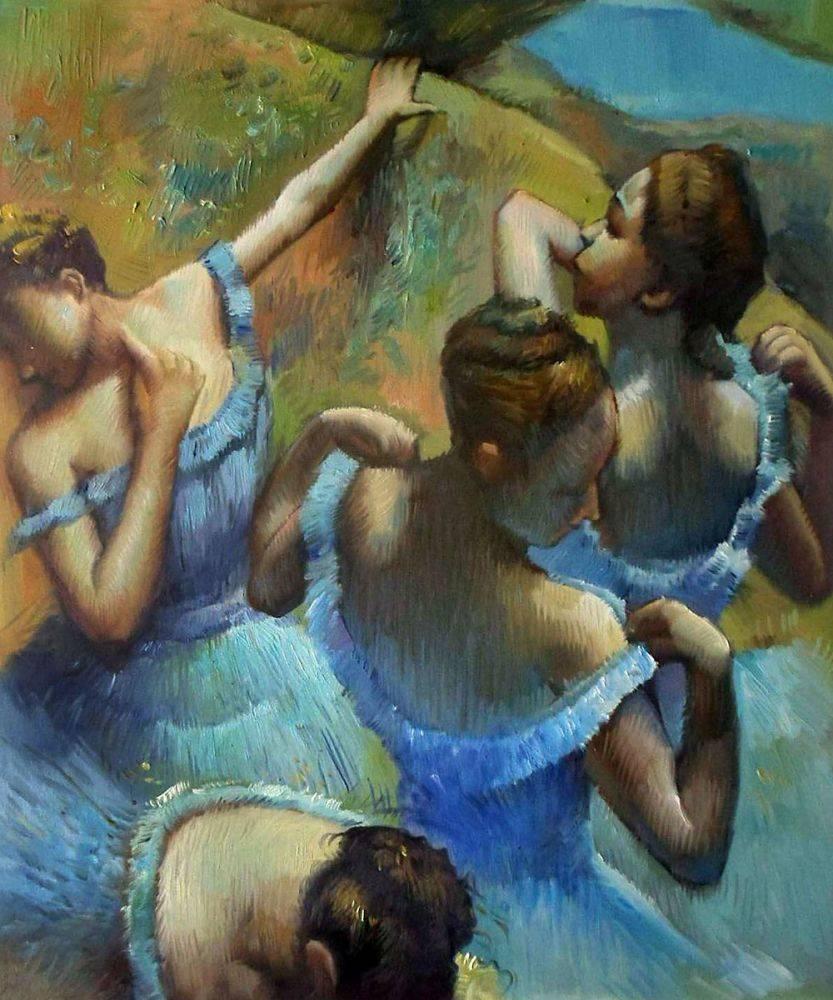 Blue Dancers by Edgar Degas is another great example of what Degas does best: close-up examinations of dancers honing their craft. The young girls look away, adjusting their costumes or practicing their dance moves in anticipation of their next show on the Paris stage. Meanwhile, the viewer watches their world for a brief, shining moment.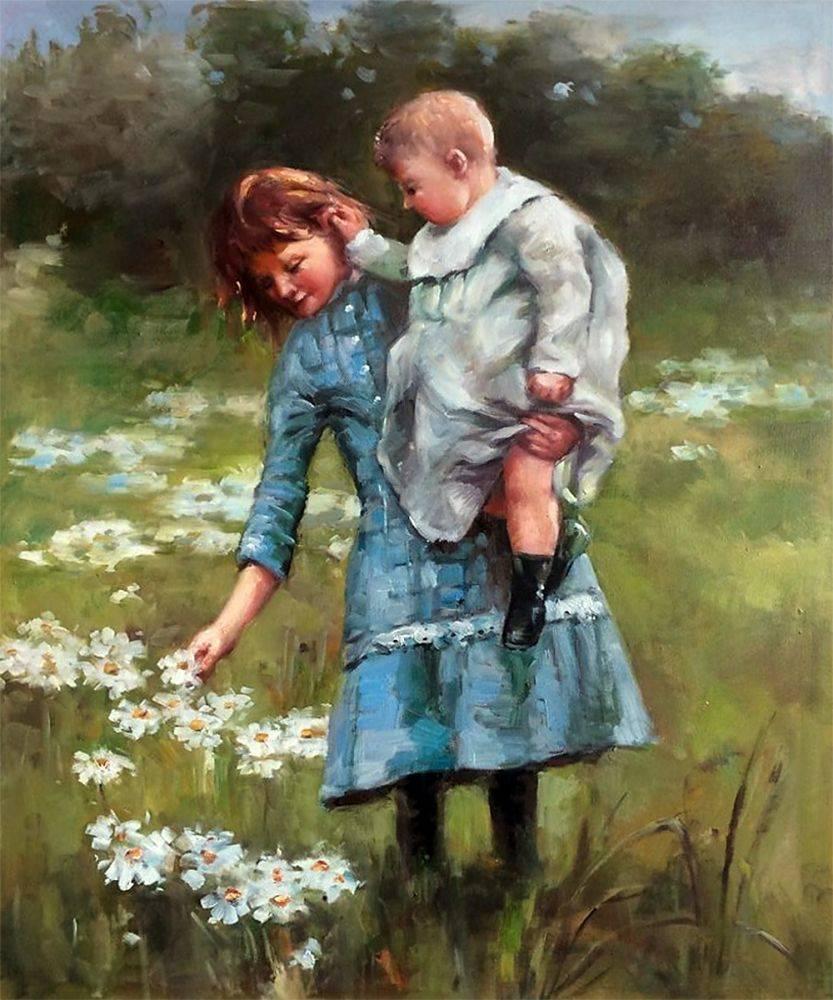 Theodore Robinson was one of the greatest contributors to the American Impressionistic movement and his work carries a unique style that combines Impressionism with realism. The subjects of his paintings are people in a domestic and quiet scene. A Daisy Field features a young girl carrying an infant through a field of wild daisies and we can see the girl struggling to lean over to pick a flower while the infant tugs at her ear.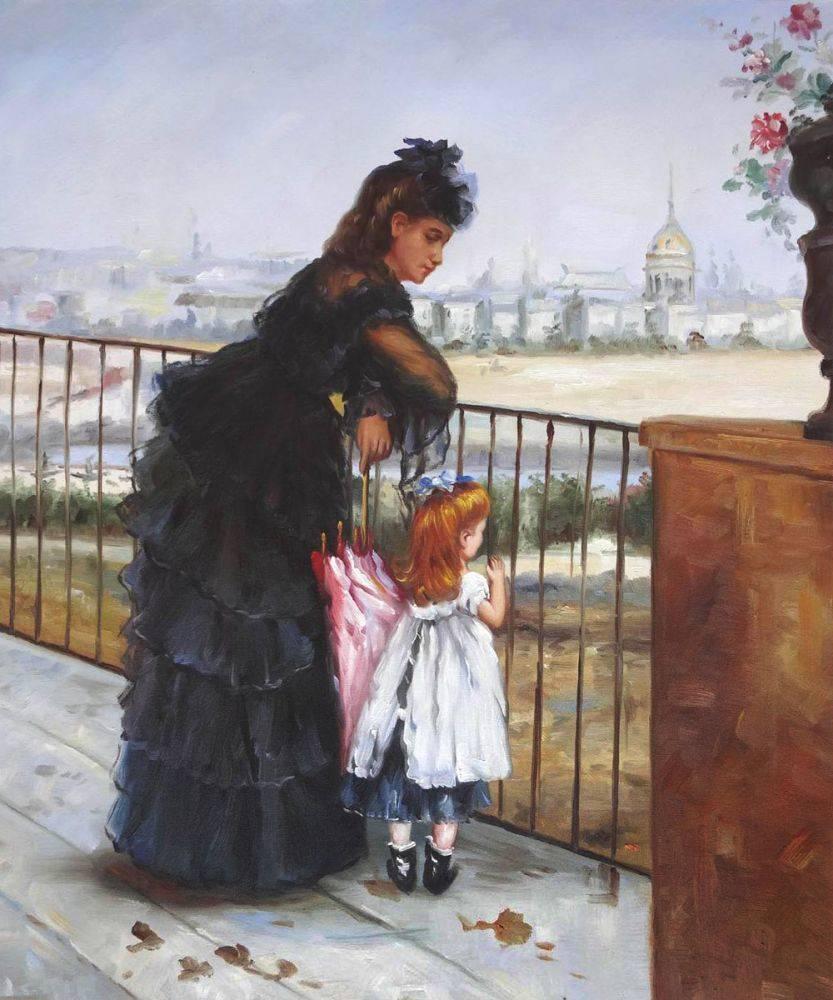 Woman and Child on a Balcony is a remarkable oil painting by Berthe Morisot with exceptional use of color, detail, and brush strokes. She was a leading female impressionist artist alongside Marie Bracquemond and Mary Cassatt. The scene depicts a woman and her daughter enjoying a beautiful view from an outdoor balcony. The artist perfectly captures the contented joy in the woman's expression and she shares in her child's delight.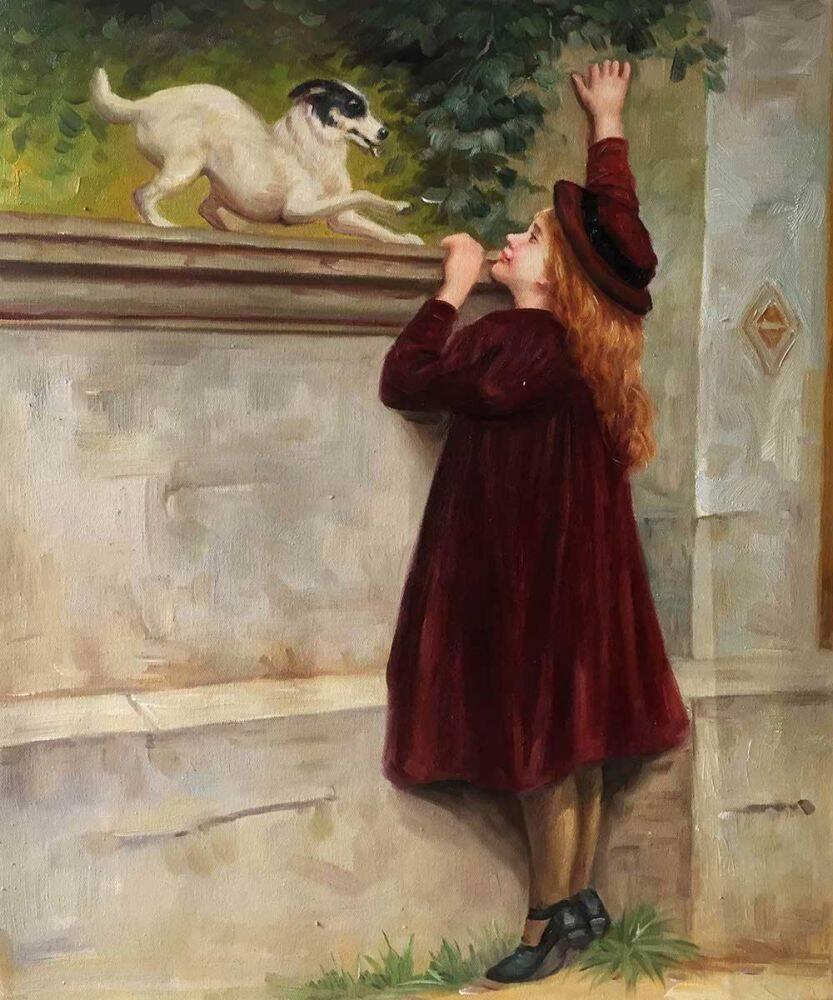 Play Fellows by Briton Riviere, the famous British Realist artist, is an uplifting painting of a young girl. It depicts the young girl playing with a dog, precariously positioned on top of a stone wall. Many of his works include the image of a dog and lots of warm tones. His attention to detail really does bring the painting to life.
This is only a sampling of the beautiful paintings we offer with Daughter's Day in mind. We are sure that if you browse through our galleries, you will certainly find something that reminds you of your own daughter. A special bond like that most certainly deserves a special piece of art to remember it by.