Degas and Cassat – An Artistic Love Affair
Edgar Degas was born in Paris in July 19th, 1834. He was one of 5 children, son of a successful banker and an American mother. His family expected him to go to law school after his baccalauréat in Literature. After making little effort he changed to the École des Beaux-Arts.
Mary Cassat, was born in Pennsylvania in May 22nd, 1844 to a family of 7 children. Her father was a successful stockbroker and her mother descended from a banking family. Her parents also objected to her artistic ambitions, still she enrolled at the Academy of the Fine Arts in Philadelphia.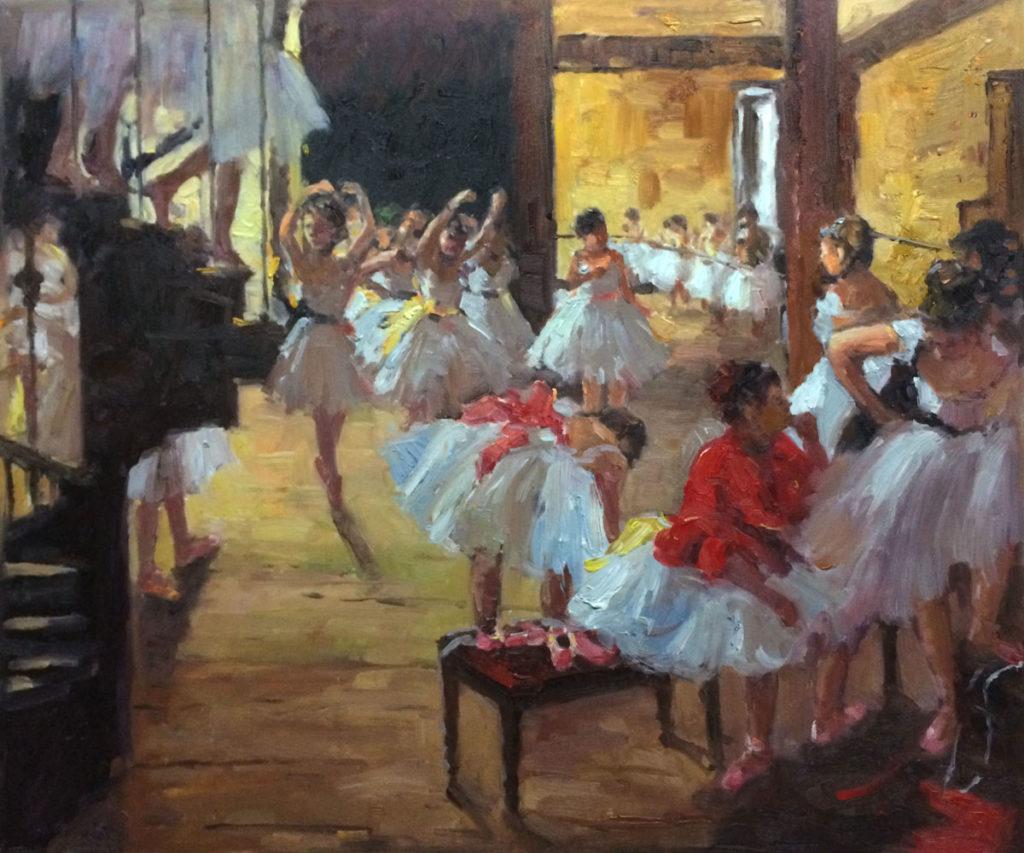 They seemed to have parallel paths even before knowing each other: a similar background; growing between Europe and America; moving in the same social circles. Both highly educated, known for their intelligence and cutting wit and, above all, with the same artistic passion. As painters they were realists, audacious and inspired by the human figure and modern life.
Edgar Degas first noticed Mary Cassatt's work in 1874 at the Paris Salon, even before meeting her. He stood before her canvas and he felt an instant affinity. "There," he said, "someone who feels as I do." Something beyond the confident drawing and the brilliant brushwork on the head of a woman wearing a Spanish mantilla. "Most women paint as though they are trimming hats, not her." In turn, Mary Cassat would often press against the Durand-Ruel's gallery windows admiring his pastels, four years before, stating that her first encounter with his art had changed her life. She saw art then, as she wanted to see it.
Degas and Cassat first met in 1877 when, for the first time in 7 years, the Salon rejected her submissions. Being an artist who Degas considered of unlimited talent, he invited her to exhibit with the Impressionists – a group of great notoriety who included names as Monet and Gauguin. She was the first American – and the first woman – belonging to such group. Cassat wrote that finally, at 33, she began to live.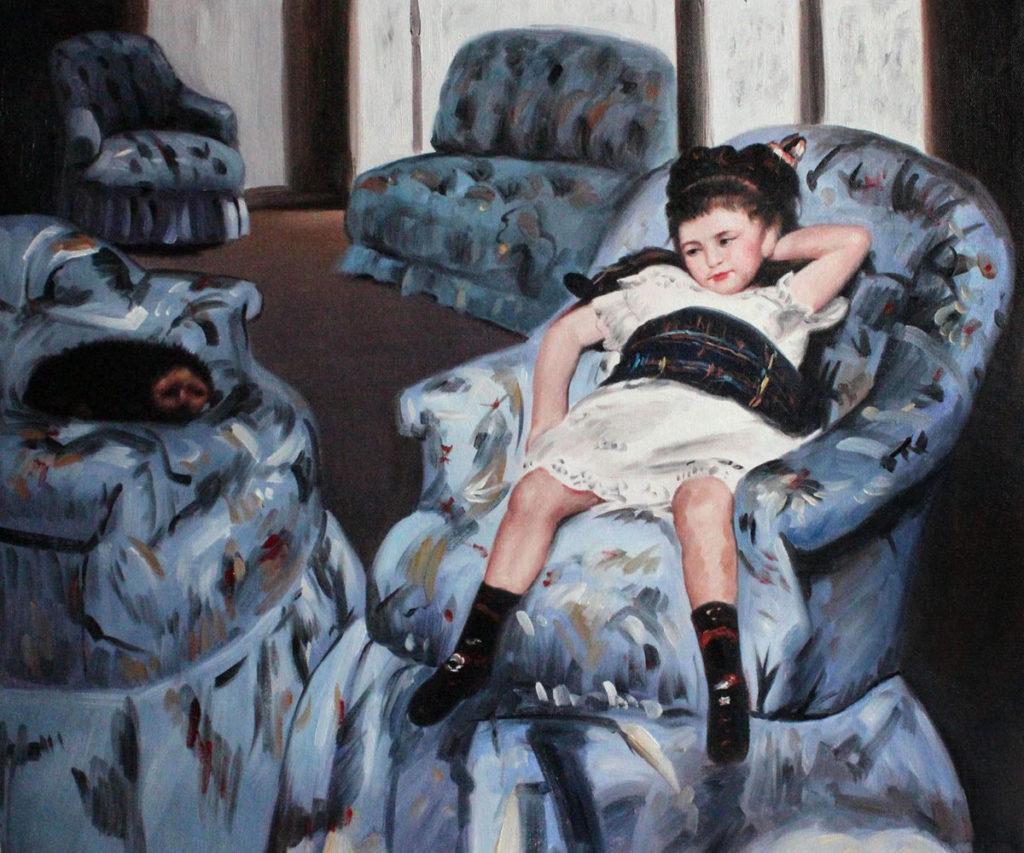 By that time, the two artists engaged an intense artistic dialogue. On Cassat's Little Girl in a Blue Armchair (1878), some Dega's brush strokes were found suggesting a subtle change on the shape of the room. However, Mary Cassat was far from being a Degas' pupil. She was a respected colleague, whose honest criticism and strong ideas had as much impact on him as her admiration.
In 1879, her début at the Independents exhibition was an absolute success, along with their prosperous friendship. Over the next decade they learned together, sought advice from each other and challenged one another. Together they took great artistic risks, from experimenting unconventional materials (tempera, distemper and metallic paints) to exploring printmaking on a common project. They looked as they have been drawn together.
However, despite strikingly similar, they often disagreed. Part of their attraction resided on the edge and sharpness between them. There were times they could not see each other, until one of her paintings would bring them together – again, and again, for forty years. This passionate, tumultuous relation lasted even after their path grew in different directions. And despite no proof of a love affair, it doesn't make it less of a love story: two of the great impressionists of all time, so similar and opposites, united by art until death did them part, in 1917.