Frederick Childe Hassam-Impressionist and Patriot
Frederick Childe Hassam was an American impressionist painter and one of the first artists to introduce the movement in this country. He was most well-known for his urban and coastal scenes. His career began as an illustrator for popular magazines, such as Scribners and Harper's Weekly. After spending a few years in Europe, learning from the masters, he returned to America with a desire to contribute to the emerging American art community. Hassam is considered one of three prominent painters who founded impressionism in America. The other two are Mary Cassatt and John Henry Twachtman.
Frederick Childe Hassam's Inspiration
Nationalism and American patriotism are often themes in Hassam's work. Many of his pieces are now in the White House Collection. Flags are considered one of his most prominent works and were painted during World War I. He often painted idealized cityscapes of New York, but only the more genteel neighborhoods. He proclaimed New York to be "the most beautiful city in the world." Frederick Childe Hassam was very successful in his lifetime and produced thousands of works during his lifetime.
The most distinctive works during his lifetime is a collection known as the Flag Series. Created during World War I, they were inspired by a parade thrown down 5th Avenue in New York City. Hassam was an early supporter of the Allied forces and eager to help assist in any way he could. Several of these paintings were exchange for War Bonds to help with the war effort.  One of the most prominent pieces of this collection, Avenue in the Rain has been in the White House Collection since John F. Kennedy was in office. Other pieces from the collection hang in museums such as the Metropolitan Museum of Art and the National Gallery.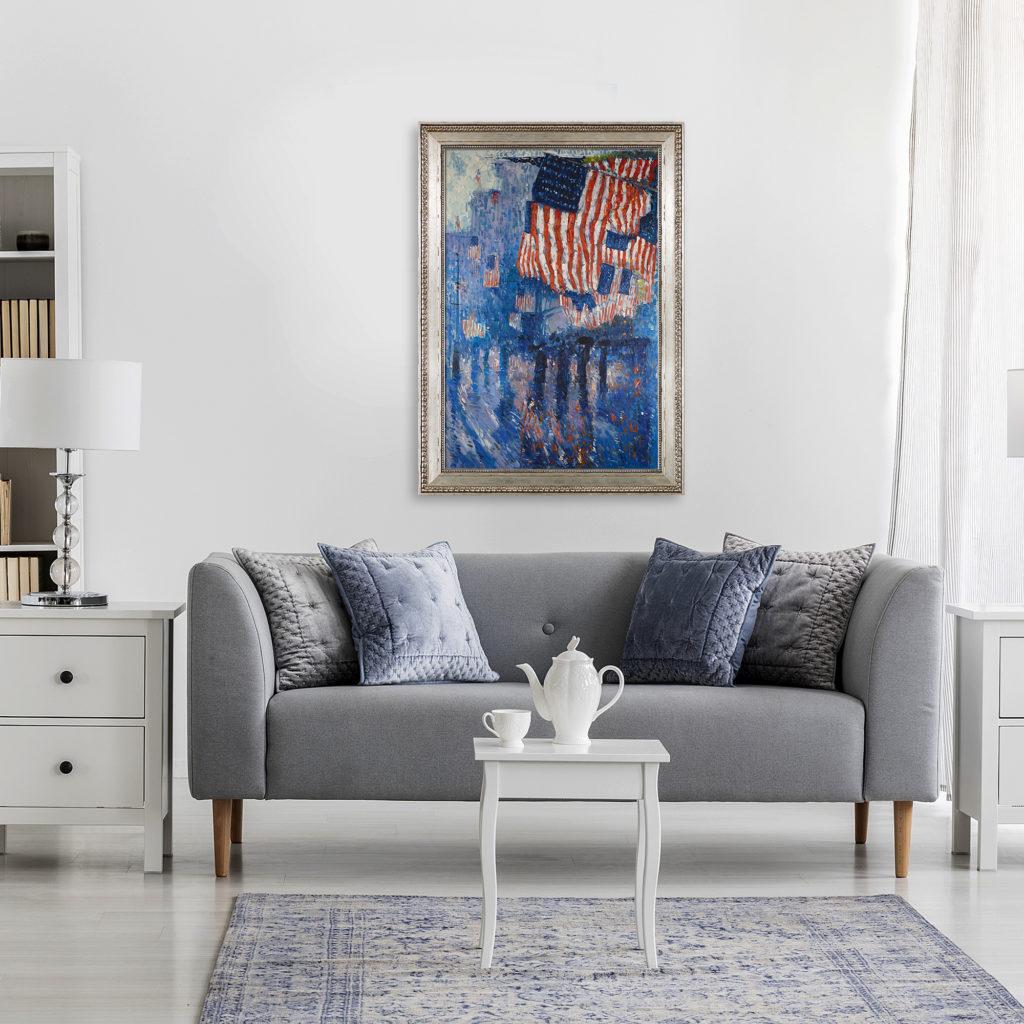 Shop the Inspiration
In Frederick Childe Hassam's gallery, you will find a variety of his works. We carry a beautiful version of the Avenues in the Rain as well as many of his lesser-known pieces. Take time to admire the work of this American artist over the Fourth of July holiday.