Illuminating Edward Hopper: Lighthouse at Two Lights
On August 7th, we celebrate National Lighthouse Day, recognizing the important role of lighthouses in nautical life. For those that are lucky enough to live by the sea, you know how majestic and beautiful these buildings are. They have the distinct responsibility of helping ships keep a safe distance from the shore and navigating sailors home. Many artists have paid homage to these buildings, but one American artist captured them perfectly, Edward Hopper.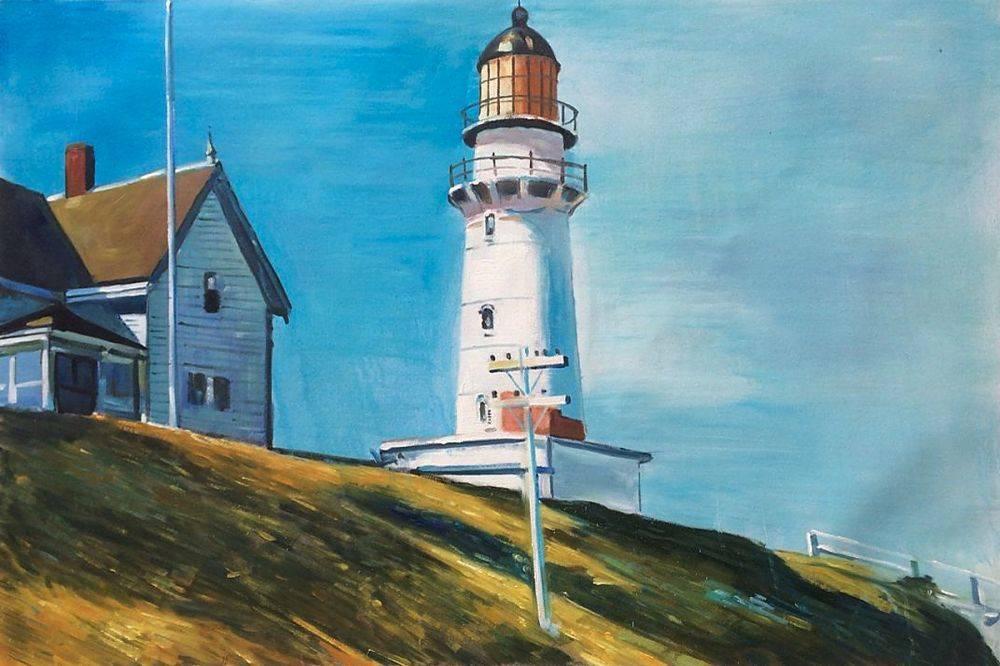 Hopper's Favorite Subject
Lighthouse at Two Lights is a classic work of American art. Hopper displays the stark white lighthouse against the dramatic backdrop of a bright blue sky. The bright sunlight highlights the building's features while casting shadows that add drama. Hopper summered in Main nine times and would often work on-site or "en plein-air" in Conte crown or watercolor.
The lighthouse depicted in the painting is located in Cape Elizabeth. In contrast to his depictions of urban American life, this is clearly a more relaxed subject for Hopper. Main provided a peaceful reprieve from city life. It is said that he painted it to represent the solitary individual facing the struggles of life and nature. However, others believe it is meant to symbolize the steady march of time that remains unchanged.
He painted them with delight, insistence, and a deep empathy toward their look, their function, and their isolation, to the point that, after his wife Josephine and plain houses, these buildings were his most depicted "models". Josephine wrote in her diary that "his lighthouses are self-portraits." She referred not only to his tall and stiff figure, but also to his loneliness, closeness, and distant personality.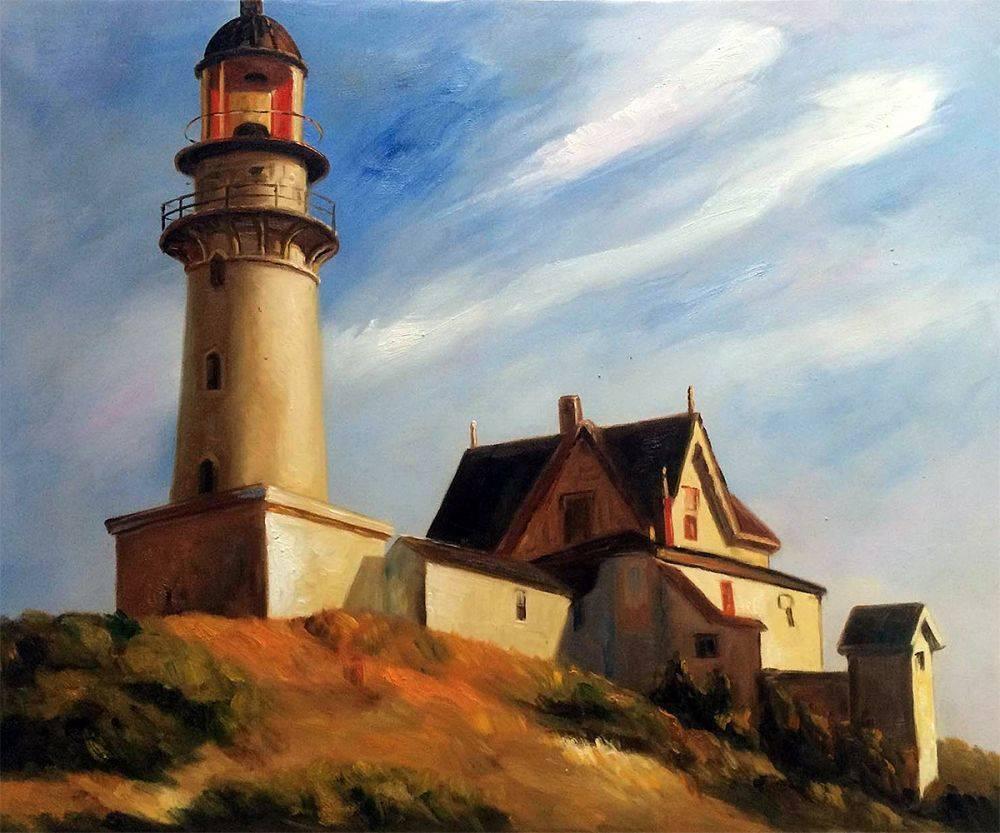 No matter how you interpret it, this piece of beautiful art would be an amazing addition to any home. You can share Edward Hopper's talent with all your friends and family. Browse through our Edward Hopper gallery for other, complementary pieces as well.  The Long Leg also features a lighthouse and The Lee Shore shares the nautical theme.