Loving Vincent: Oil-turned-Film of Vincent Van Gogh's Tormented Life
A biopic on Vincent Van Gogh in animation? The feature film Loving Vincent is under production at London's Three Mills Studios. Unlike other animated features, this artful film is literally a painted portrait. Thirty painters are set to create 56,800 works in oil, depicting the live-action film footage.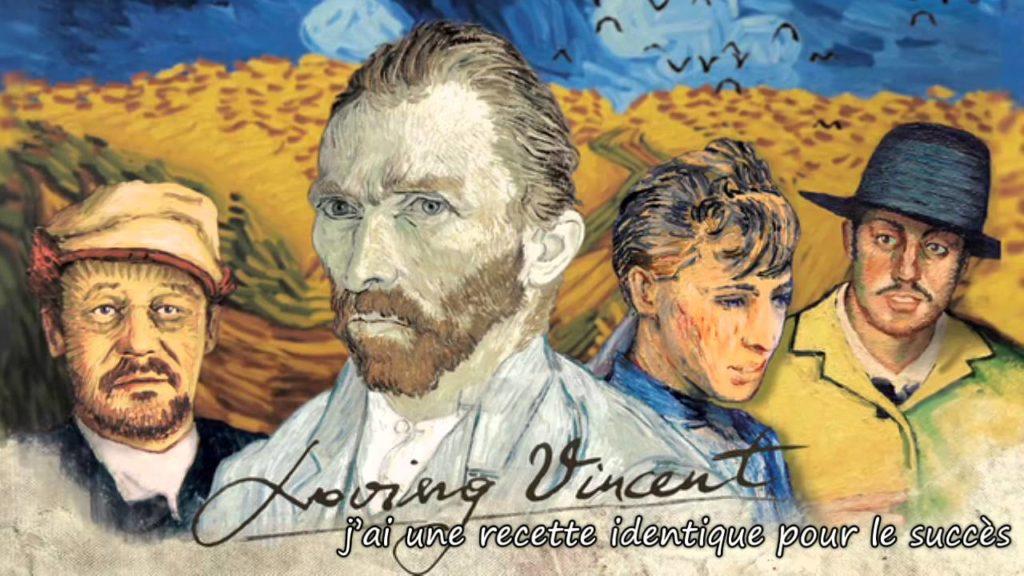 The film investigates the life and death of Van Gogh, tackling the mystery-fraught narrative through the artist's paintings and via 'interviews' with a cast of characters close to the artist. Drawing from more than 800 letters that Van Gogh wrote, the film revolves around the events leading to his death. Along with the letters, the film is based on (and features) more than 120 of Van Gogh's most notable works.
Among the unique facets of this film is the use of oil paintings (instead of computer-generated images) as frames. With the innovative imagery that technology provides for, this film goes beyond a throw-back to hand-drawn animation and moves into a hand-painted form. BreakThru Productions (Peter and the Wolf) helps to bring this film to life, using Painting Animation Work Stations (or PAWS). Patented by BreakThru, PAWS allows the film's artists to created hand-painted frames in the style of Van Gogh himself. With space for 30 painters to work, PAWS allows each shot to be a true work of art. Directed by Dorota Kobiela, the film's animator artists will paint in oils using the projected images. The paintings are then photographed, and the process begins again for the next image needed. The film was originally intended as a short, but has grown into a full-length feature.
Set to open in 2016, Loving Vincent features the voices of Aidan Turner (Being Human, The Hobbit), Saorise Ronan (Atonement, The Lovely Bones), Douglas Booth (Noah, Jupiter Ascending), Eleanor Tomlinson (The Illusionist), Jerome Flynn (Game of Thrones), Chris O'Dowd (Calvary) and John Sessions (The Good Shepard).
Although Loving Vincent is yet to hit the big screen, it's already somewhat of a success. After finding funding through a 2014 Kickstarter campaign, the film surpassed its original financing goals. The documentary/drama isn't just about art – it truly is art in itself as well. Art-enthusiasts, film lovers and anyone interested in this old-school (yet entirely high-tech) style will find something new and intriguing in this animated tale.