Top Ten Art of the Past Decade
As we see another decade come to a close, we here at overstockArt.com would like to reflect on what we have learned about art trends over the last ten years. As one of the major online retailers of top quality art, we are able to use our sales data to provide the top ten most popular paintings of the 2010's decade.
We were then able to find pivotal pop culture events that match up with each piece or artist that show how the art is still very much relevant in our current era.
Here is the Top 10 Art in the Past Decade:
Starry Night is one of the most famous paintings by Vincent van Gogh. It invokes deep emotions, from the serenity of the church steeple to the wild abandon use of vibrant colors in the late night sky. Vincent van Gogh's restless spirit and depressive mental state inspired his artistic work. Starry Night was painted from a window of Saint-Paul asylum in Saint-Remy while the artist was there struggling with his depression.
Over the last decade numerous movies have been made about the troubled artist. The movie Loving Vincent was released in 2017. This story is depicted in oil painted animation and tells the tale of a young artist who goes to the last residence of Van Gogh and uncovers details about his sad death. Later that year, the movie was nominated for an Academy Award for best animated feature.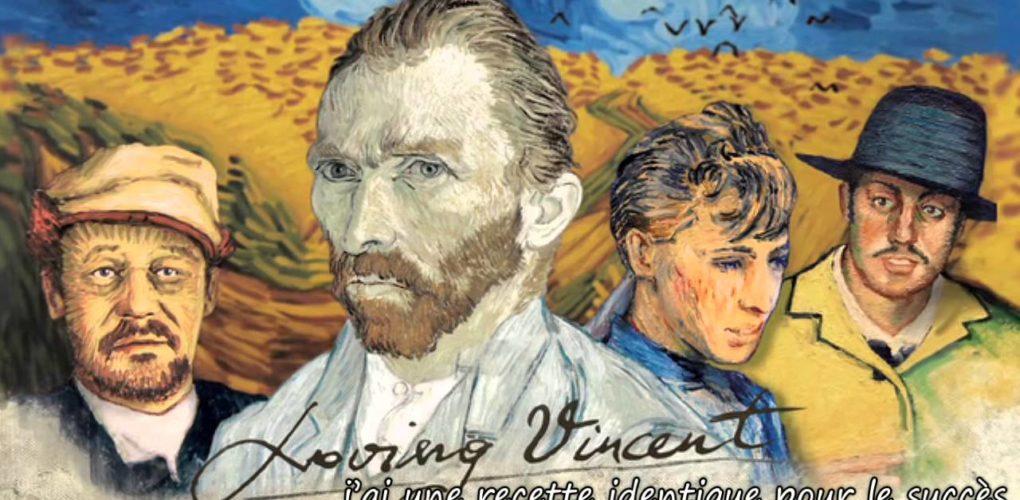 Vincent van Gogh's Cafe Terrace at Night  was created in Arles, France at a local coffee house in 1888. Cafe Terrace at Night is the first painting in which Van Gogh started using backgrounds filled with stars in his work, which means it pre-dates both Starry Night and Starry Night Over the Rhone. This painting features bright, bold tones, undeniable movement, and one of the most enchanting scenes in art history.
Another great movie about the artist's life is Painted Words. The screenwriter took much of the internal dialogue used for the movie from Van Gogh's own letters and journals. His thoughts are weaved into the story of his career and eventual madness, giving the audience a closer sense of connection. It also help to give the artist's perspective on some of his most famous paintings. It starred Benedict Cumberbatch as the Impressionist painter.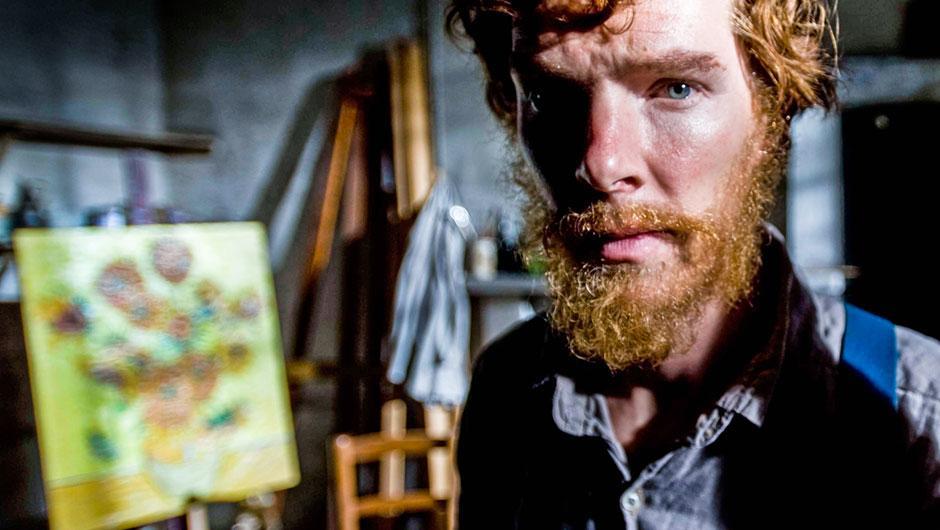 Gustav Klimt, the Vienna master painted The Kiss in 1907. The painting depicts a couple surrounded by a gold blanket and ornaments sharing a moment of shear passion – the perfect kiss. The two seem to be positioned on a flower field, kissing, totally engaged with one another. Influenced by European avant-garde movements represented in the annual Secession exhibitions, Klimt's mature style combines richly decorative surface patterning with complex symbolism and allegory, often with overtly erotic content.
In 2016 the Belvedere Museum in Vienna created a 3-D model of The Kiss by Gustav Klimt that could be enjoyed by those who were visually impaired. Although lacking some of the Symbolist's signature bold color, the white sculpture is intended to give those that can't see the painting a feel for it. This exhibit was a big success with the museum's patrons.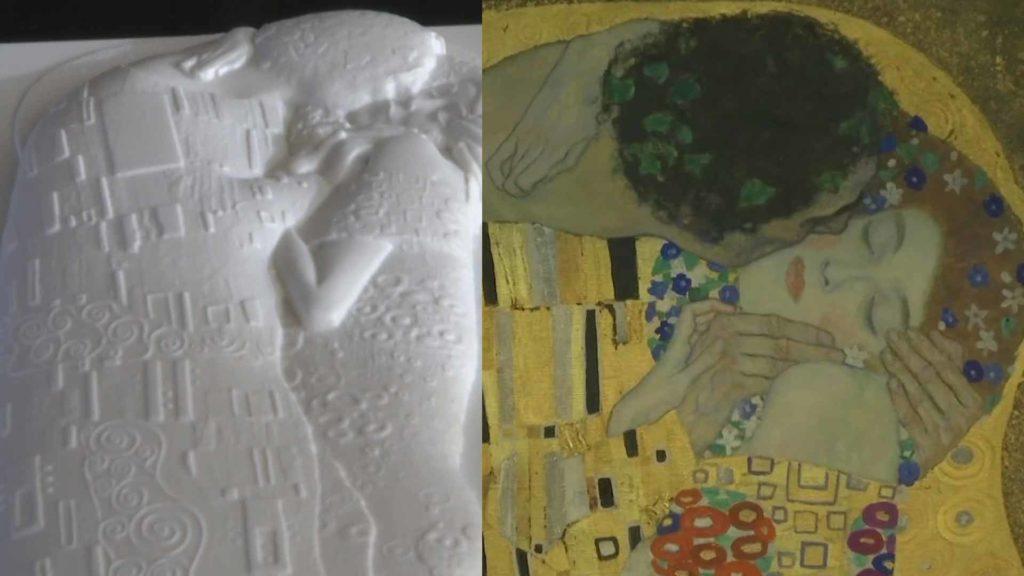 Monet's Garden Path at Giverny painted in 1902 is complex in detail and composition. While Monet successfully captured life's reality in many of his works, his aim was to analyze the ever-changing nature of color and light. Known as a classic Impressionist, Monet cannot help but inspire deep admiration for his talent in those who view his work. This is one of many pieces he painted while living in rural France.
This classic artist found a new younger generation to impress when a home movie made in 1915 became a viral video sensation in 2013. A black and white film, created by Monet himself, depicts him painting in his garden in Giverny, the subject of so many of his works of art. The video was uploaded to Youtube and viewed by art enthusiasts across the world.
Pierre-Auguste Renoir worked tirelessly perfecting his Impressionistic style. In later years, with his health failing, Renoir turned from his lively scenes of social life to more introspective subjects. Discarded Roses is one of the most moving pieces from this period. Its symbolism is apparent, especially considering that Renoir was approaching the final years of his life. However, the technique remained strong despite the artist's struggle with rheumatoid arthritis in addition to other illnesses.
In February of 2018 we highlighted the artist's struggle with arthritis in one of our blog posts. We talked about how the impressionist painter had to work with deformed hands, often wrapped in bandages but refused to give up his passion. Many of his later works were created while he suffered with a great deal of pain, but you would never know it by looking at the beauty of them. You can see that article here https://www.overstockart.com/blog/pierre-auguste-renoir-an-artists-struggle-with-arthritis/.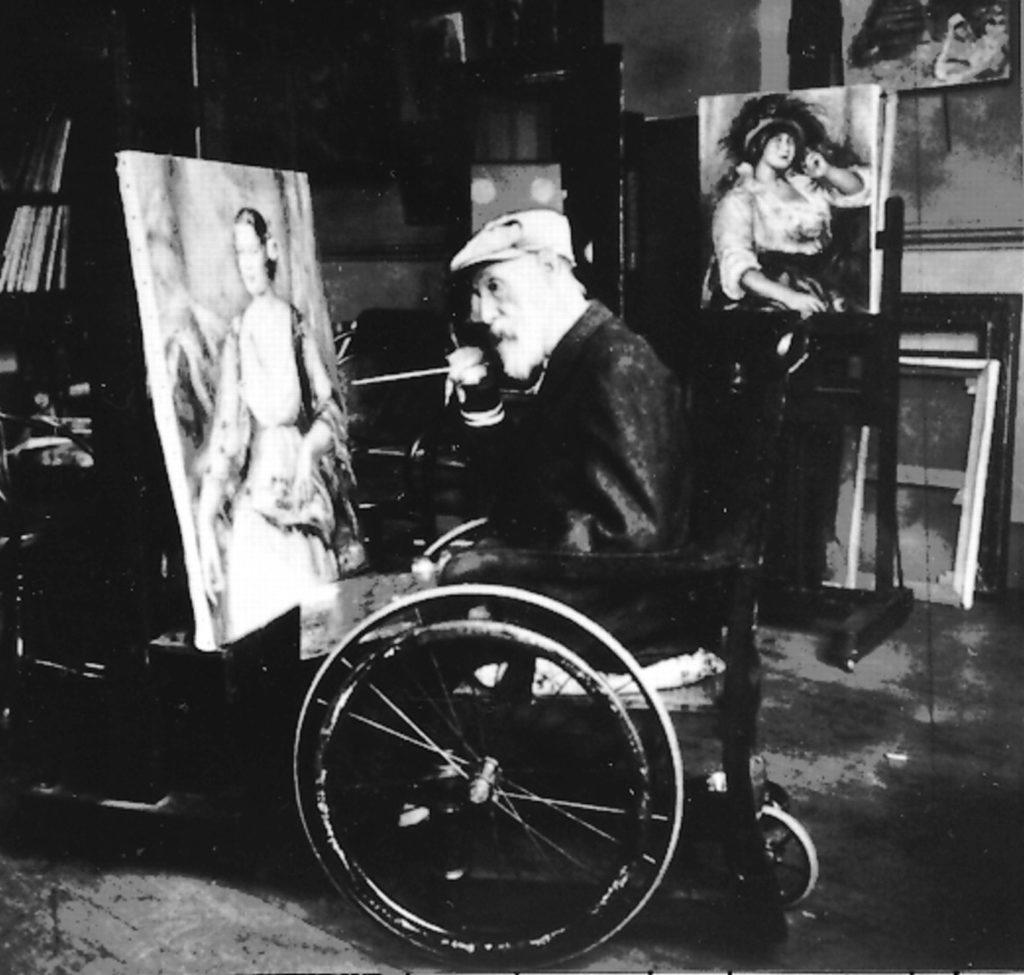 This original masterpiece was created in 1907 by Gustav Klimt, one of the most innovative and controversial artists of the early twentieth century. He is considered one of the founders of the Symbolist art movement and he painted portraits of the European elite. Many of his pieces were stolen by the Nazis during World War II and have been fought over in the decades since.
The movie Woman in Gold was filmed in 2015, about the struggle for ownership of this iconic painting. It starred Ryan Reynold's as an ambitious attorney and Helen Mirren as the paintings original owner Maria Altman. The painting was stolen by German forces during World War II and ended up as property of the Austrian government. Altman fought a legal battle all the way to the Supreme Court to get the painting, painted of Maria Altman's aunt, back into her family's possession. In the end she won the case and brought the painting to America to be displayed.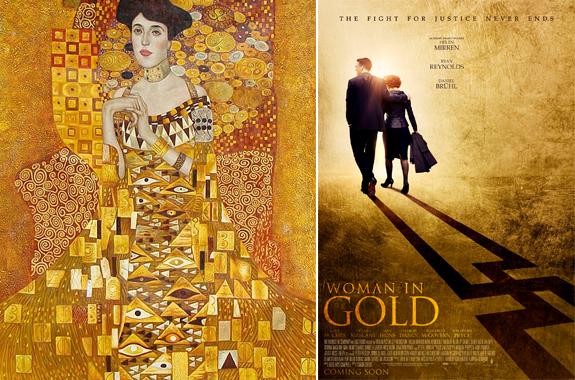 Inspired by a corner diner on Greenwich Avenue, Nighthawks by Edward Hopper is a seemingly simple scene with a strong, borderline eerie atmosphere. None of the night owls are speaking or even making eye contact sends a powerful message about being alone even in a large city. Hopper uses Nighthawks to invite the viewer to ask questions about the people inside, doing so with a remarkable palate of color and his famed attention to architecture and detail. This piece instantly became a classic of modern American art.
Edward Hopper is considered one of the most influential American Artists in history and his images have become iconic as symbols of Americana. In 2013, writer and director Gustav Deutsch used the story of a fictional woman named Shirley to display 13 famous works of art by Hopper. The movie Shirley is meant to capture the feelings of America during the same classic time period that Hopper conveyed. The movie won a number of Austrian awards later that year.
Between 1888 and 1890, one of Van Gogh's favorite things to paint was blossoming almond trees. Inspired by both Impressionism and Japanese woodcuts, Van Gogh painted Branches of an Almond Tree in Blossom to celebrate the birth of his nephew. Known as a prolific Post-Impressionist, Van Gogh produced many paintings that were heavily biographical. Van Gogh's almond tree paintings represent his search for calm amidst torment and symbolize a break from the more rigid style he took in Paris.
In 2015, many museums around the world commemorated the 125th anniversary of the death of Vincent van Gogh. Considered to be one of the most influential painters in history, Van Gogh struggled most of his life with extreme depression. After his passing, Van Gogh's art become much more lucrative than it was during his lifetime and now it is considered some of the most valuable pieces in the world.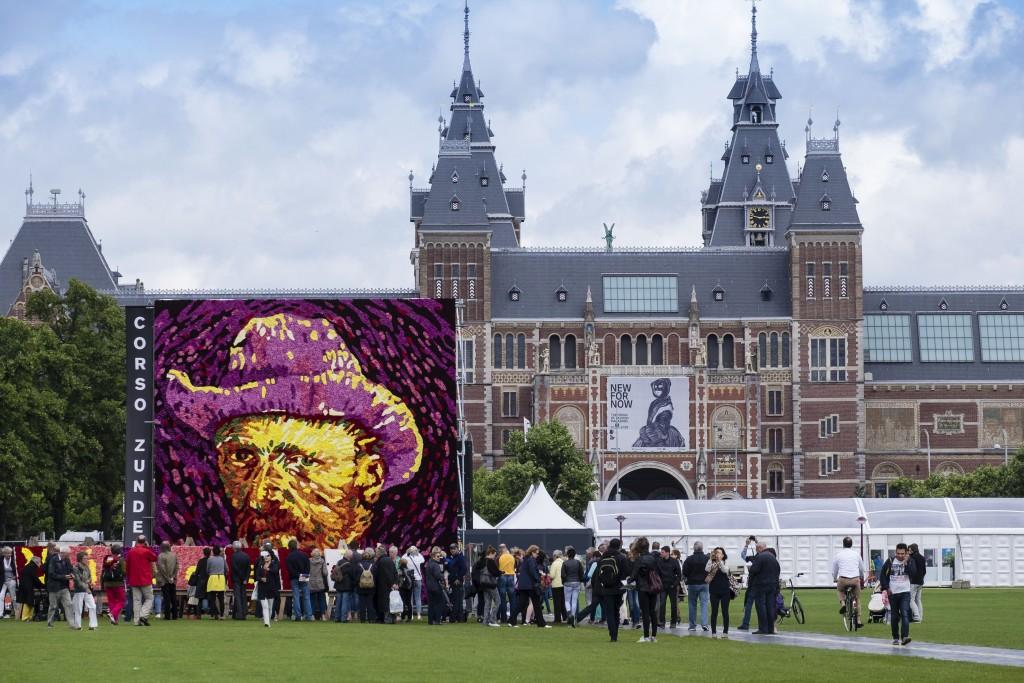 Water Lilies was a collection of pieces that were created between 1914 and 1917. During these years, Monet's cataracts became progressively worse but that seemed to have little effect on his sense of color and harmony. He painted the same pond during different parts of the day and in different weather to catch the changing light effects on the setting. While Monet successfully captured life's reality in many of his works, his aim was to analyze the ever-changing nature of color and light.
In 2017 the movie I, Claude Monet was released. The life story of Claude Monet, was told using his own words described in letters he wrote. Using over 2500 letters written by the Impressionist artist himself, it tells the tale of how this artist was able to create an art movement that is still very popular today. Henry Goodman narrated this film that depicts the most famous paintings in the artist's collection.
Girl with a Pearl Earring was painted by Dutch artist, Johannes Vermeer, in 1665. Not much is known about Vermeer or the painting, but onlookers and experts can agree on one thing – it is absolutely stunning. After its restoration in 1994, the colors has been greatly enhanced giving new life to the painting. Often referred to as the "Mona Lisa of the North" or the "Dutch Mona Lisa." many critics believe this painting was never meant to be a portrait. Vermeer was a moderately successful genre painter during his time, but is now considered one of the greats of the Dutch Golden Age.
In 2003, this painting and the artist inspired a movie called the Girl with the Pearl Earring. Starring Scarlett Johansson and Colin Firth, it tells a story of the assistant to the painter who became one of his greatest muses and helped him to create an iconic image. Very little is known about the actual subject of this painting, but the movie takes a unique guess at who the mysterious woman might have been.
We hope that this list has inspired you to find moments where pop culture and the art world combine. As the times change, we expect that this list will change with it. It might look very different as we close out the 2020's. We here will continue to offer a growing collection of oil paintings and identify trends and preferences, to ensure that we always offer the most sought after art pieces in the world.