Skull of a Skeleton with a Burning Cigarette: Vincent van Gogh's Sense of Humor
Vincent van Gogh is an artist who is most well-known for his impressionist landscapes and still life paintings. He struggled with his career during his lifetime and didn't achieve real popularity until after his suicidal death. Much of his work reflects the depths of emotion and depression that the young artist was dealing with. That expressiveness is what makes so much of his artwork unique, going beyond the simple subject matter he often chose.
Skull of a Skeleton Smoking a Cigarette was painted by Van Gogh while he was studying at the Academy of Fine Arts in Belgium. Many believe that this was painted as a joke, a satirical image that allowed the artist to practice his knowledge of the human form. The skeleton is not painted as something horrific, but much more lighthearted. It still showcases his talents and his admirable grasp of the human body.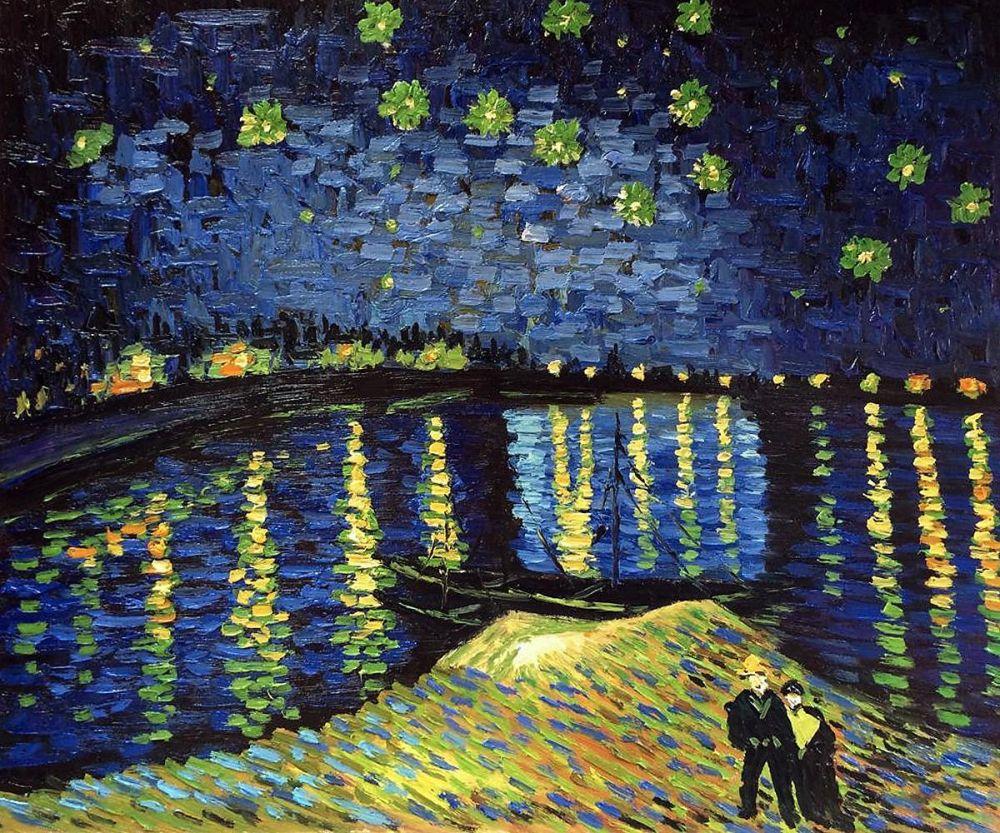 All of Van Gogh's works have a dark beauty to them. His Starry Night, which was painted while he battled his depression in an asylum, is imbued with that emotional turmoil. Starry Night Over the Rhone as well, with its shadows being cast over the water. Even his Café Terrace at Night, which seems like such a pleasant scene of a midnight café, has the energy of sadness cast over it. Van Gogh was a man who fought his demons and it is reflected in his artwork. Any of his pieces could enhance a spooky atmosphere, but Skull of a Skeleton with a Burning  Cigarette would add a bit of dark humor as well. Find all these and more in our wonderful Vincent van Gogh art gallery.