Stolen Klimt Returned from France
A stolen Klimt will be returned to private hands, directly from France. During World War II, many famous pieces of art were taken from their owners and over the years have changed hands numerous times. Often those pieces undergo long legal battles to determine who has the right to ownership. Gustav Klimt is an artist whose paintings have often seen such trials since they were often stolen during the war. One-piece, however, is being returned by the French government without the struggle. Beginning in 2019, France's ministry of culture began to identify stolen works and attempting to locate the rightful owners.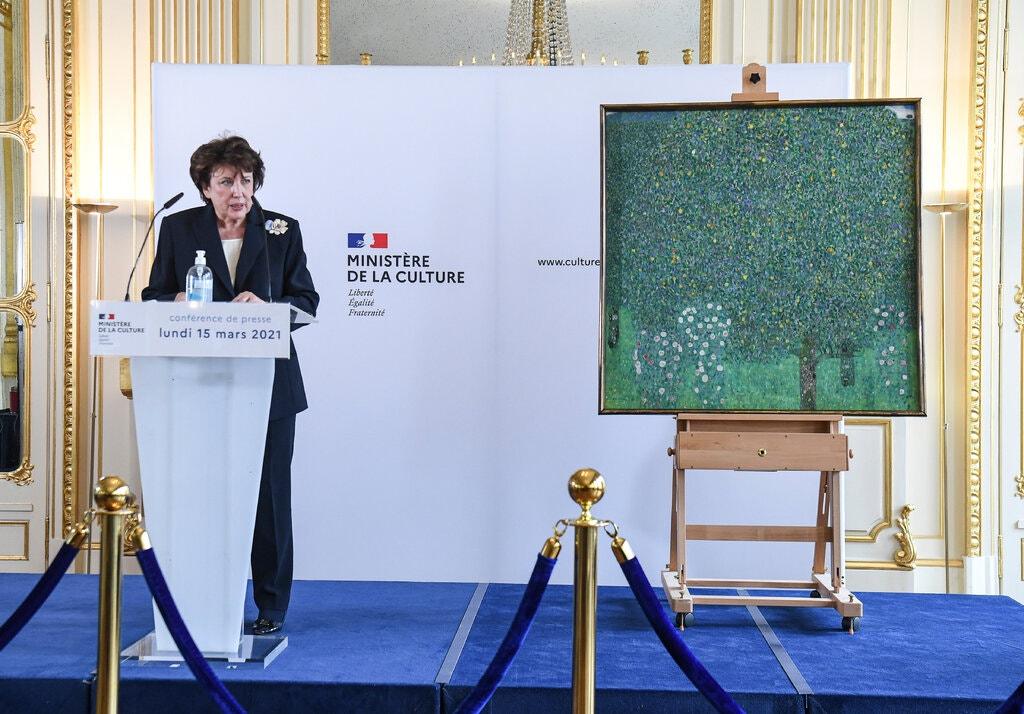 Roses Under the Trees, which was painted in 1905 by Klimt, in an abstract landscape featuring an apple tree. This was a popular subject for the artist, who more often painted portraits. The artwork's owner during the war was Nora Stiasny, but she was forced to sell the painting under duress by the Nazi regime. The painting has been hanging in the Musee D'Orsay since 1980, after being smuggled into the country. It will be returned to Nora Stiasny's heirs since she died in 1942. This stolen Klimt will finally be returned.
Gustav Klimt was an Austrian symbolist painter who was known for his portraits of the upper society. He was also a member of the Vienna Succession movement. Many of his works were looted by the Nazis during World War II and not all have been returned. One of his most famous stolen pieces, the Portrait of Adele Bloch Bauer I, had its court case turned into the movie Woman in Gold. View some of his most amazing works in our Gustav Klimt gallery. The Luxury Line pieces are especially attention-grabbing, just like the original works that were stolen so long ago.