The Rijksmuseum: A Must See Amsterdam Visit
I have seen many museums in my days across the globe, but what I like most about the Rijksmuseum is how it is connected to the city it lies in – Amsterdam. Something about the Dutch capitol makes you fall in love with the people and the culture. Moreover, the golden age of Amsterdam, the 17th century.
Even though the walls hold thousands of works of art from all periods, the museum's Dutch paintings from the 17th century are world renowned. Painters such as Johannes Vermeer, Rembrandt van Rijn and others adorn the walls of this massive "cathedral of art".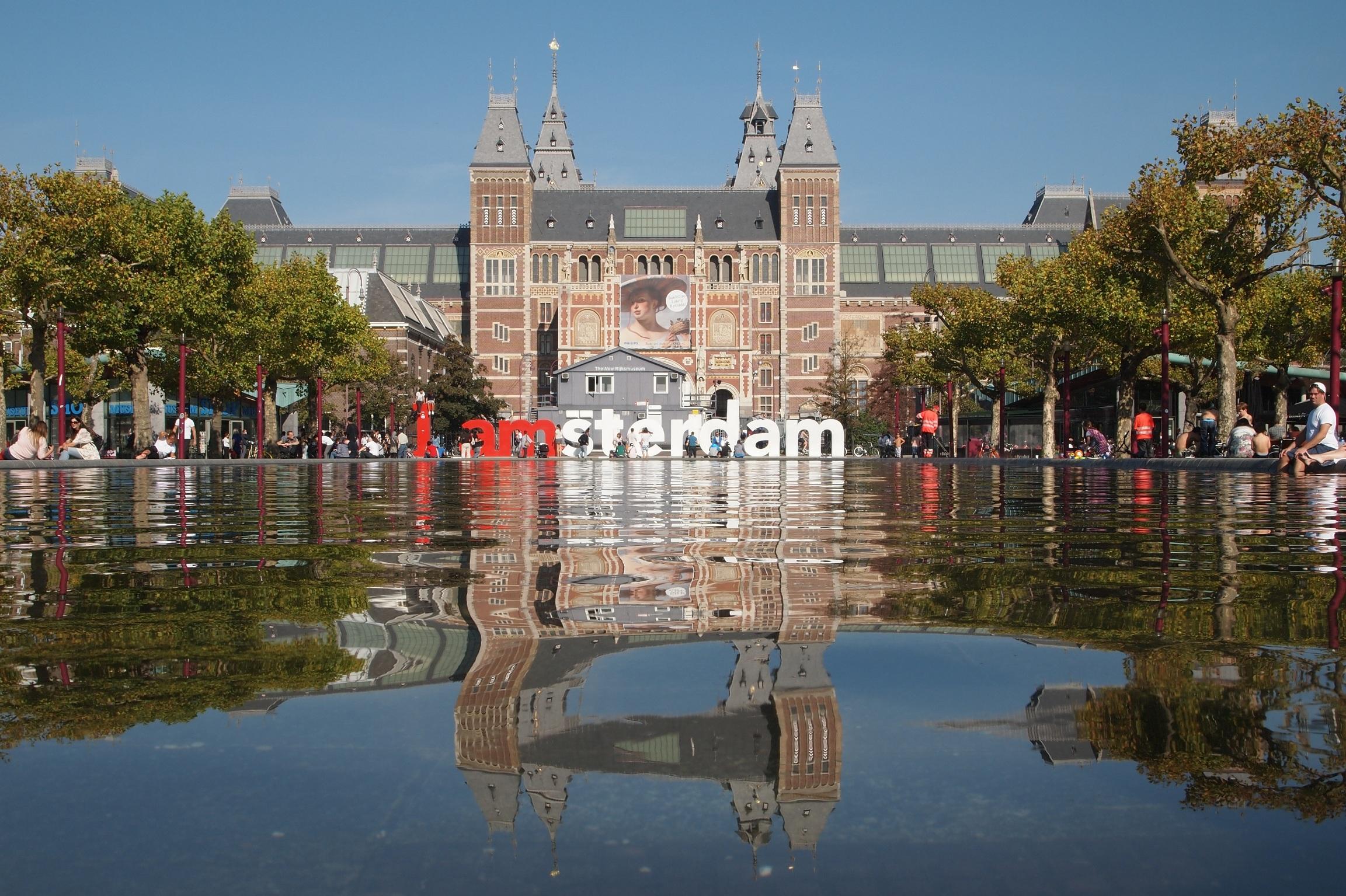 The impressive collection holds many scenes from the old and new testaments. These are always some of my favorites to observe in any museum as I enjoy guessing which story is depicted. Some of them are spectacular like that of Lot and his daughters. It is also an interesting glimpse to the world of faith during the Dutch Golden Age. Another notable piece is Vermeer's The Milkmaid.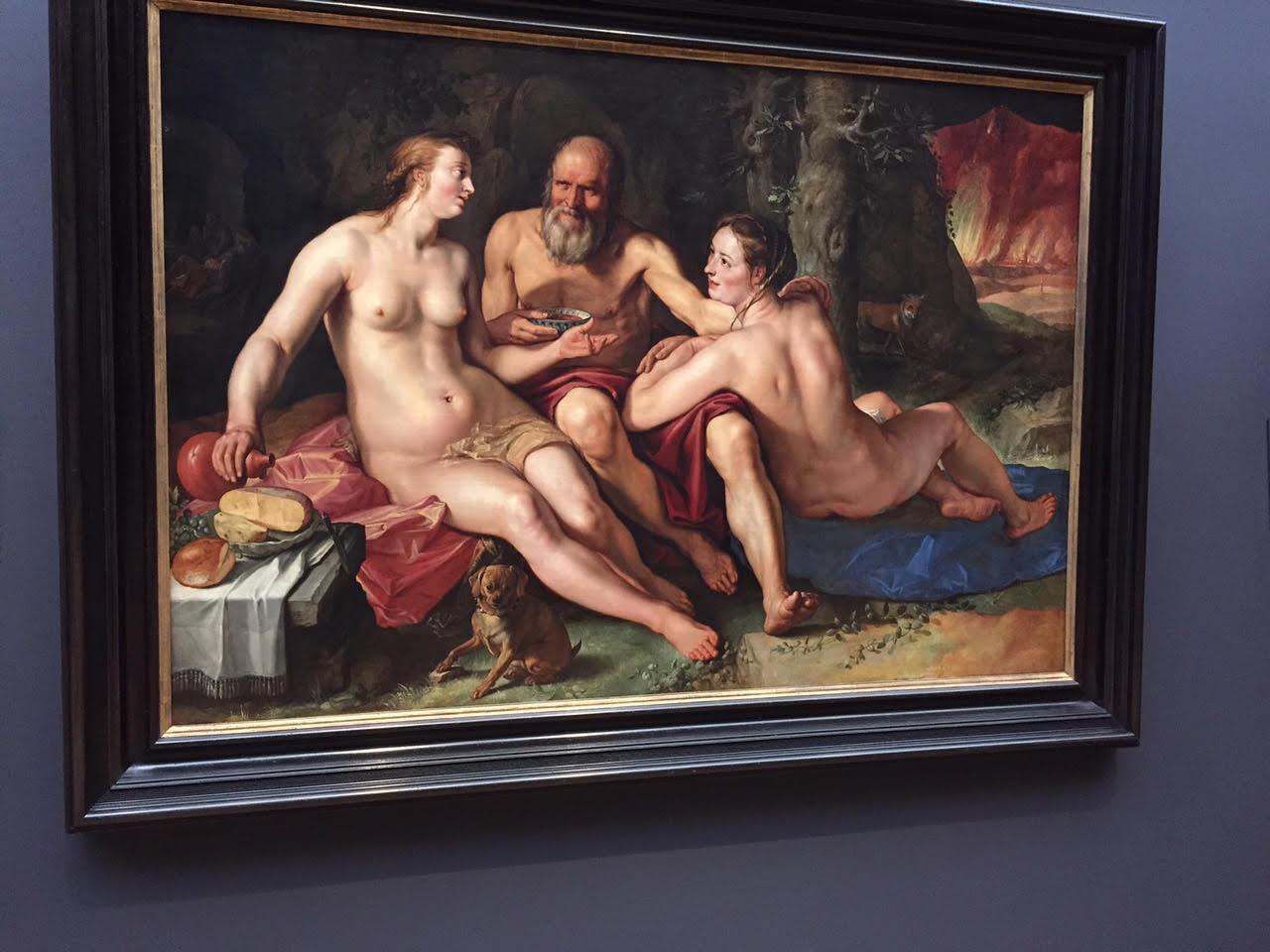 The rooms are filled with beautiful portraits and Landscapes, but the height of our visit was of course the Rembrandt collection. The Rijksmuseum holds over 20 works by Rembrandt. Some of the paintings are very special. Viewing them is like a journey through time and a glimpse into a great artist who took the world of light and shadow to new levels, making his mark on the art world.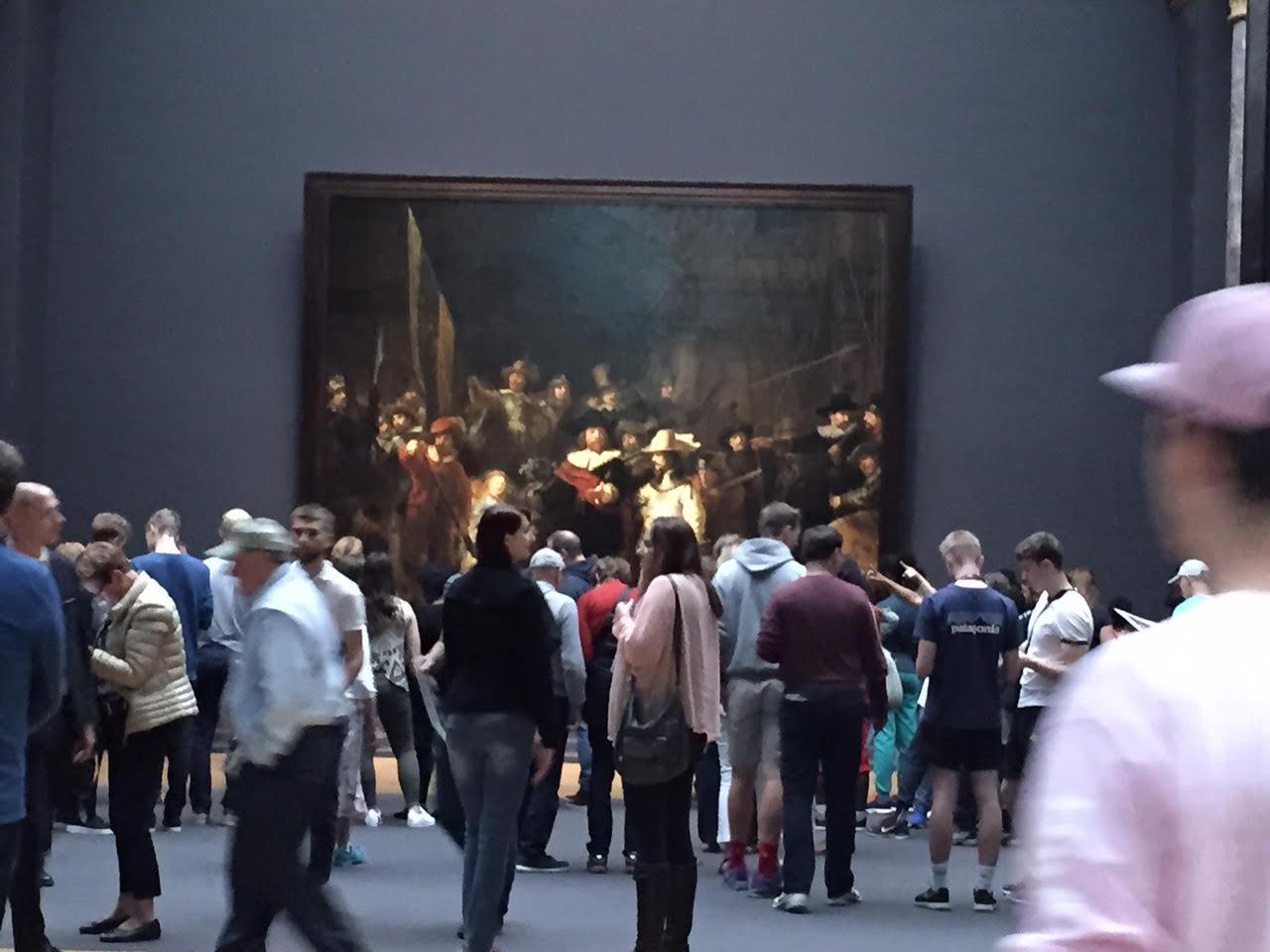 The Night Watch is the absolute height of this collection. As the Mona Lisa is to the city of Paris, so is Rembrandt's Night Watch to the city of Amsterdam. It's a life-size portrait that was commissioned of Rembrandt to be presented in the city-hall. The huge canvas (which was cut off as it was too big for the wall at the city hall) shows the Militia Company of District II under the Command of Captain Frans Banninck Cocq. The Night Watch is the most famous Dutch Golden Age paintings for a few reasons: its sheer magnitude (3.6 m × 4.4 m or 11.9 ft × 14.3 ft), the innovative use of light and shadow (tenebrism) and the perception of motion in what would have traditionally been a static military portrait.
The encounter with Night Watch reminded me of the same feeling I had when I saw Picasso's Guernica in Madrid, Van Gogh's Starry Night in New York and Gustav Klimt's the Kiss in Vienna – This painting made the trip to Amsterdam complete.