Top 'Liked' art posts from facebook Jan 2012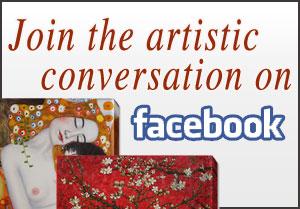 The following is a collection of the top posts of the week that we've shared on our facebook wall. We try and make our facebook posts informative and engaging as we love to hear what our fellow art lovin' friends have to say about particular artists and their art.
So if you have a moment, check out our facebook page and share your passion for art and wall decor with us!
This is it! We hope you will continue to enjoy reading our ArtCorner blog in the new year and come join us on facebook for more artistic discussions!