2007 Emerging Decorating Trends – DIY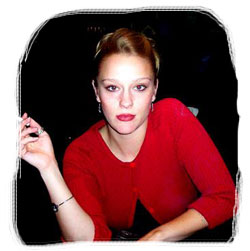 Greetings friends! It's hard to believe another year has passed, but we know what that means. Every New Year brings new design trends and 2007 is bursting at the seams with them! Innovative ideas, retro styles, and effervescent colors are arriving on the scene as we speak (or read). Whether you are ready for an updated look, or even if you just completed your project, there is something for everyone in the coming year.
Every week I will publish one of my top five favorite emerging trends in the design and décor world for 2007, I hope you find it helpful and inspiring. So lets start shall we…
DIY- Do It Yourselves, girls and boys! Now, you're thinking, "why would any designer exploit this idea?!" Well, let me just say that everyone is worthy of beautiful surroundings. Truth be told though, personal designers can be pricey! Now there are a lot of situations where we should leave it to the professionals, but not in every case. With numerous programs, blogs, and publications sharing great ideas with the general public, there is no reason not to be taking advantage! I was just at Lowe's the other day and I picked up a great book called 1001 Paint & Color Ideas. I have only done a minor amount of faux finishing in my lifetime, but in about 2 hours the backsplash of my new kitchen had a mosaic finish! I think the whole project probably cost me $10! Faux finishing is one of the many DIY projects available! Just keep your eyes and mind open to new ideas, and let your creative side free!