Shant Beudjekian: A Deconstructed View of the World
A Lebanese born artist who now lives and works in Southern California, Shant Beudjekian considers his work to be his most powerful form of self-expression. His biggest passion outside of the art world is soccer. As a youth he played for the national soccer team in Switzerland, where he briefly lived. He completed a Bachelor's degree in Fine Arts with a minor in Ceramics. he also attended a one year internship at Rhode Island School of Design in Landscape Architecture. Since then he has worked full time as an acclaimed artist with showings in galleries all over the East Coast.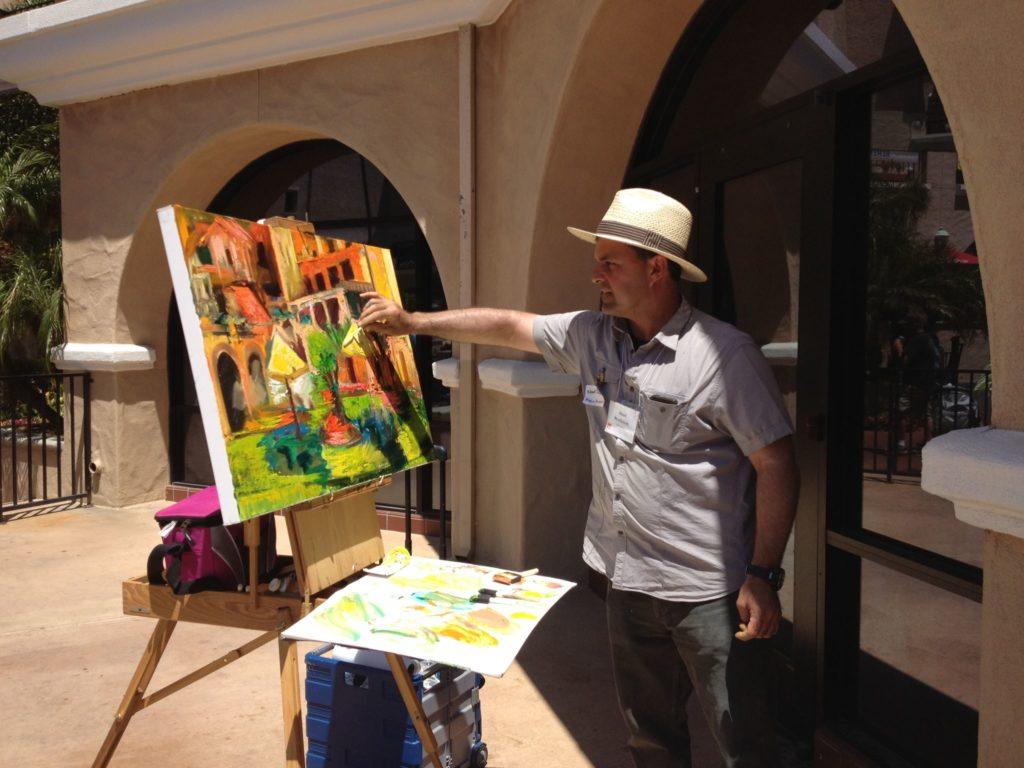 Beudjekian's work is full of clean lines and bold use of colors. Especially in many of his landscape and architectural pieces, you can see the influence of his time working in architectural design. He uses dark lines and segments to create a third dimension of reality that draws the audience into another view of the world. Contrasting and complimentary colors create emotional depth in each painting. Beudjekian's influences are varied including: Klooning, Close, Pollock, Van Gogh, Matisse, Seurat, Mondrian, Picasso, and Freud.
His style is as diverse as his mentors. There are experimental uses of texture in his portraits, such as Portrait of a Middle Aged Man and Portrait of a Male Figure. You can see the elements of his landscape training in pieces like Exterior Landscape, La Jolla Cove, and Overview of Sante Luz. Even his abstract expressions of color like Colled Figure and Expressive Painting of Movement seem familiar and unique.
Take your time as you browse through the artist of the month's gallery. Shant Beudjekian has something to offer almost any taste or style. We have selected some of his finest pieces offered in high quality prints that would look stunning in any home.