5 Hot New Decor Trends to Try in 2018
The start of a new year is a great chance to experiment with new ideas in your home. Whether is it a tiny change, or a complete makeover, these are some of the most popular tends by interior designs for 2018. Start small with just a few new pieces or embrace change throughout every room. Let this list be a jumping off point to the creative new space you have been wanting.
Warm Jewel Tones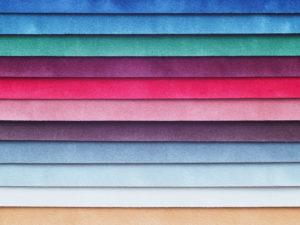 This year the themes of luxury and comfort are paramount. Color palettes are shifting towards deeper jewel tones, especially warm reds and burgundy colors.  If you are nervous about using such a bold color, try it out with a few accent pieces first. These can often be mixed in wit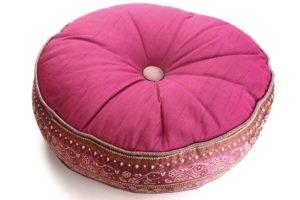 h most neutral decors to bring a little life to the room.
Velvet
This soft fabric has been seen as old-fashioned in the past, but is starting to come back in popularity, especially when used sparingly. Most decorators recommend choosing one statement piece of furniture to highlight the fabric, while keeping the pieces around it in more simple materials. Be careful to choose the right color tone, so that it doesn't come across as too loud for the space and try to match it to other items by keeping them in the same palette.  Deep blues and greens might be nice for a more formal living room, while neutral grays and beige would work in a casual atmosphere.
Circular Furniture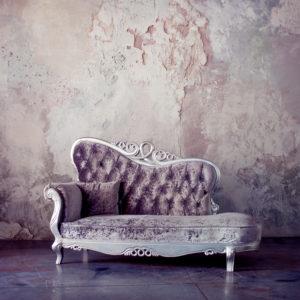 Many pieces of furniture this year will be using the quirky, vintage look of curved lines in their design. Couches will have rounded backs and curved angles that are whimsical fun. Patterns with circles will be all the rage to add to existing pieces as well.  The curves look beautiful from all angles and make the room feel more comfortable, while adding a touch of the glamorous to a typical home.
Brass Accents
Designs are beginning to move away from the cold clean looks of stainless steel this year. Warm and subtle brass tones add warmth to a room and will be found in a variety of different accent choices.  Many people enjoy the vintage look that it brings and choose pieces that have character to them in this finish.  It is good for light fixtures, frames, or hardware on furniture.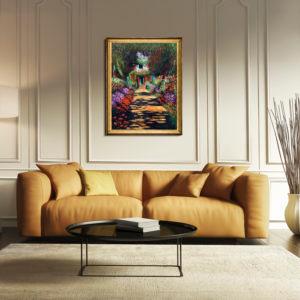 Oversized Art
A large piece of artwork added to a wall can be a quick and easy way to add new life to a room. It can give the rest of the décor a theme or color palette to follow and pull all the other pieces together more cohesively. This can be a good way to attract the eye in a smaller space or create a gathering spot in a larger room.