A Gauguin Shatters Records and Becomes Most Expensive Painting Ever Sold at $300M
A magnificent Paul Gauguin painting from 1892 "Nafea Faa Ipoipo" ("When Will You Marry?") of two young Tahitian women has been sold for an unimaginable price of nearly $300 Million (or £197M) by the Qatar royal family collectors.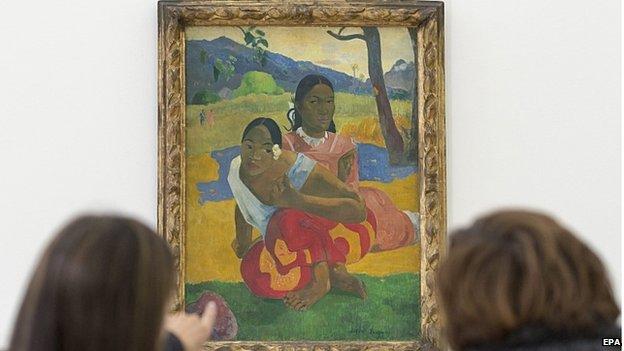 This new price tag has shattered the existing record surpassing the $259 million the Qatar nation paid three years ago for Paul Cezanne's "The Card Players."
This time Qatar bought the painting from a Swiss family, Staechelin, who owns an impressive collection of impressionist art dating back from the turn of the previous century.
The trust owns a major collection of about 20 impressionist and post-Impressionist works of art. "Nafea" is part of the collection and has been on loan to the Kunstmuseum Basel for almost 50 years. The Kunstmuseum closed its doors last week while it undergoes renovations. Some say the sale is a result of a 'falling-out' the family had with the museum, but for $300M who can blame them for selling…
Meanwhile, "Nafea" is scheduled to go on exhibit in several museums, including Washington's Phillips Collection in October.
Staechelin told The New York Times the painting's buyer will take possession of it early next year.